Senators: Erdogan's White House invitation should be revoked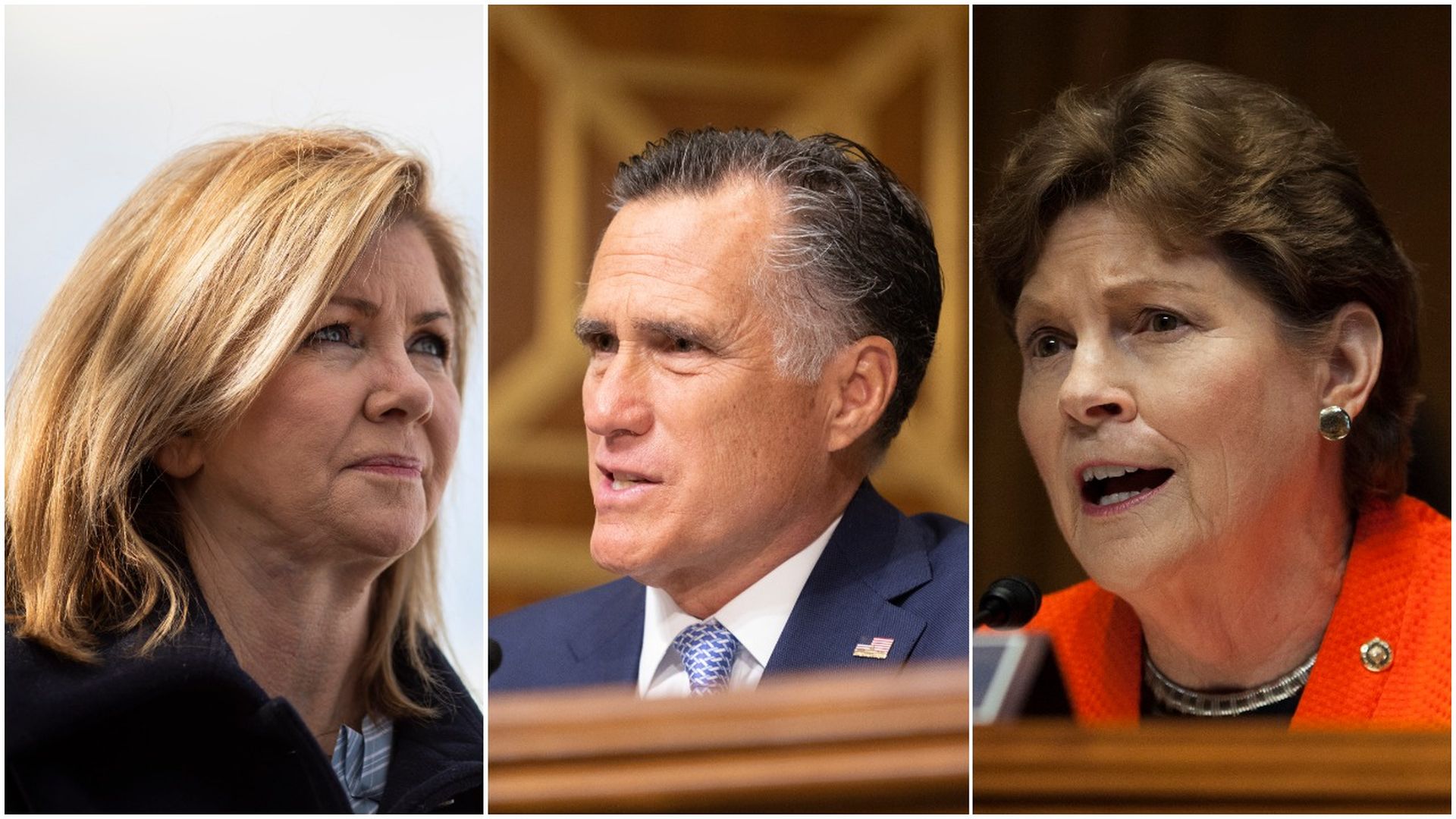 Senators Mitt Romney (R-Utah), Marsha Blackburn (R-Tenn.) and Jeanne Shaheen (D-N.H.) have publicly suggested that President Trump revoke his invitation to meet Turkish President Recep Tayyip Erdogan next month after Turkey's offensive into Syria.
The big picture: Domestic pressure is mounting against Trump following his decision to withdraw troops from northern Syria, which gave Erdogan space to invade the area. Bipartisan opposition against Trump's has been building on this issue — even pushing House Speaker Nancy Pelosi to work with Sen. Lindsey Graham (R-S.C.) to draft sanctions against Turkey's outrages in Syria and support Kurdish allies.
What they're saying:
Blackburn tweeted: "Erdogan's attack on our Kurdish partners has served to liberate ISIS prisoners, bolster the Assad regime, and strengthen Russia. His invitation to the White House should be revoked."
Shaheen tweeted: "@realDonaldTrump must publicly revoke his invitation to Pres. Erdogan to visit the U.S. until Turkey pulls back from its current course. It makes no sense to be extending hospitality & niceties while Erdogan refuses to heed international calls for a ceasefire."
Romney said the White House should "absolutely" revoke the invitation, reports the Hill.
Worth noting: Erdogan and Trump are scheduled to meet in Washington, D.C. at the beginning of November. However, Erdogan told reporters he is still weighing the visit because he feels the "arguments, debates, conversations being held in Congress regarding my person, my family and my minister friends are a very big disrespect," per Reuters.
Go deeper:
Go deeper