Disney's Bob Iger tops The Hollywood Reporter's most powerful list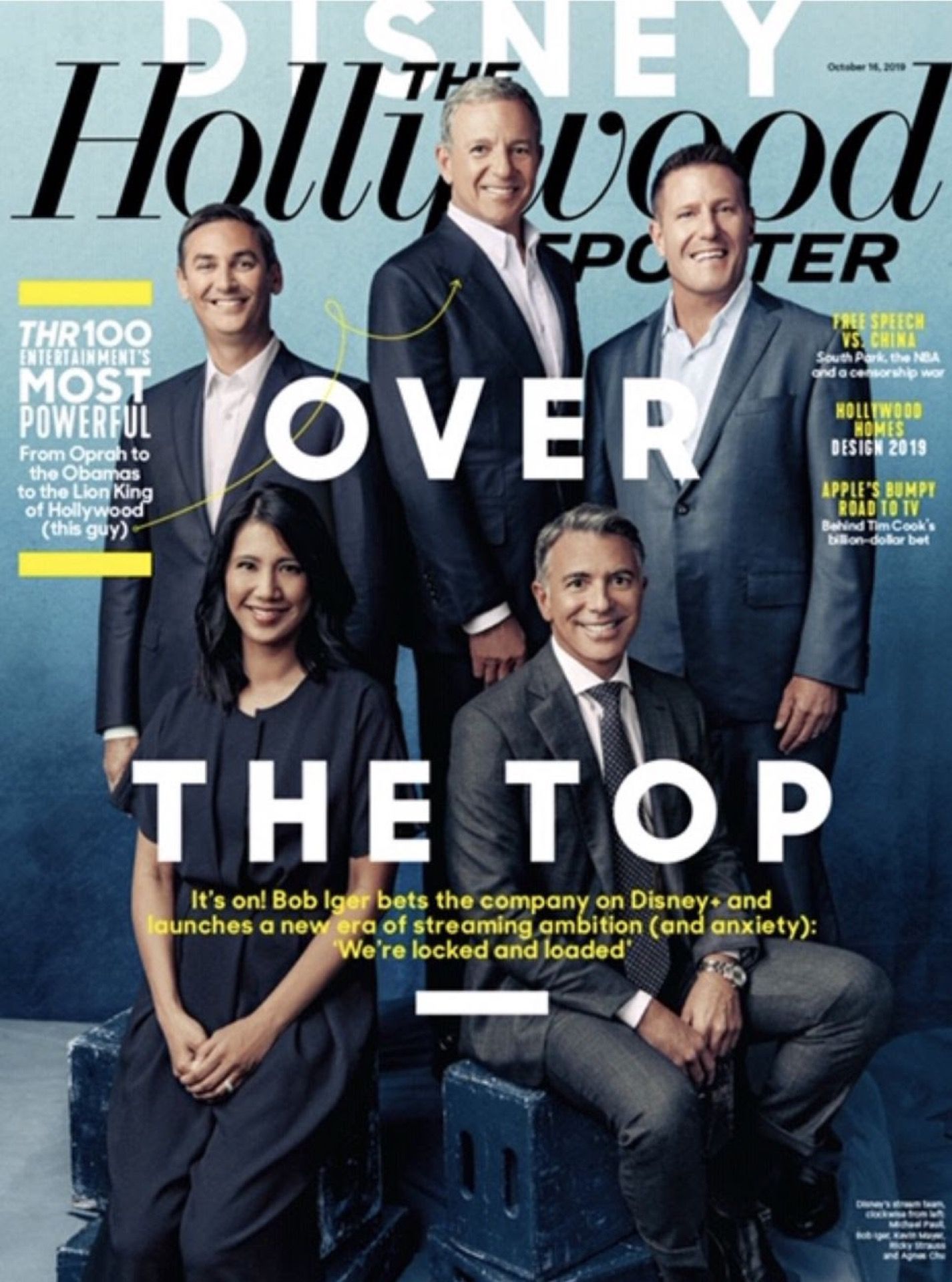 The Hollywood Reporter placed put Walt Disney Co. chairman and CEO Bob Iger at the top of its list of the entertainment industry's 100 "most powerful execs, makers and stars."
Why he matters, per THR: "Disney+ leads a wave of billion-dollar Netflix competitors that are transforming the entertainment industry and launching a new age of ambition (and anxiety)."
What's next: "Disney is a key instigator of what has exploded into an all-out war for streaming dominance. Disney+ is one of the first in a string of new services, including Apple TV+, HBO Max (from AT&T) and Peacock (Comcast), expected to roll out over the next six months."
Next on the list:
2. Netflix CEO Reed Hastings and chief content officer Ted Sarandos
3. Comcast CEO Brian Roberts and NBCUniversal CEO Steve Burke
4. ViacomCBS Chair Shari Redstone
5. Marvel Studios President Kevin Feige, promoted yesterday to additional title of Marvel Entertainment chief creative officer (Disney subsidiary)
6. WarnerMedia CEO John Stankey
Go deeper