Scoop: Elizabeth Warren to meet with Congressional Hispanic Caucus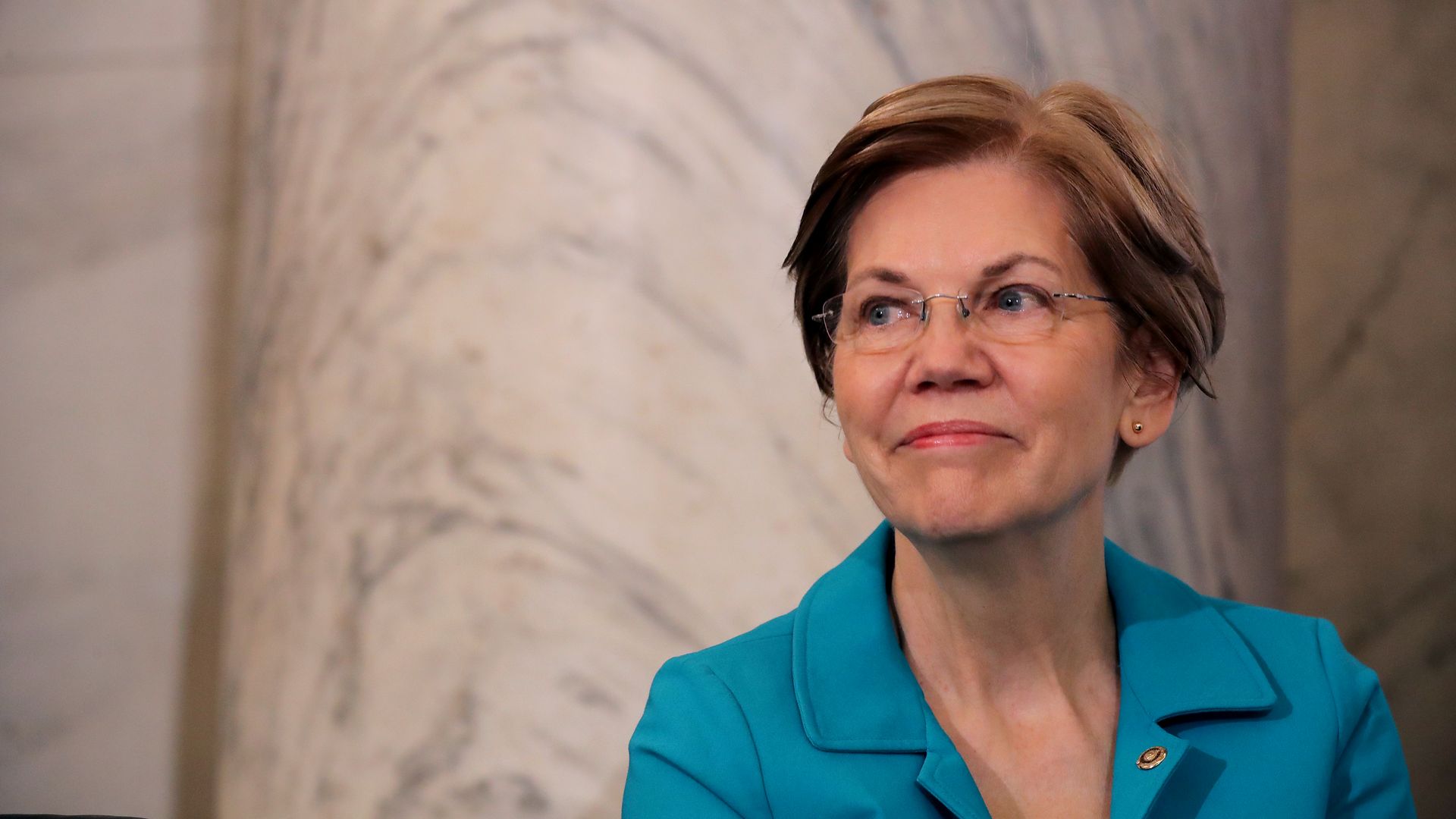 Sen. Elizabeth Warren will attend a closed-door meeting with members of the Congressional Hispanic Caucus (CHC) Bold PAC on Thursday evening in D.C., according to three sources familiar with the plan.
Why it matters: Warren is only the second 2020 Democrat to meet with the caucus' fundraising arm so far this cycle. These meetings — designed to be candid and intimate conversations — help inform the caucus who to endorse in the presidential election.
Former Vice President Joe Biden met with CHC Bold PAC members on July 10, per Gisel Aceves, Bold PAC's political director.
There are 38 members of CHC Bold PAC, led by Rep. Tony Cardenas (D-Calif.), and some have already endorsed a presidential candidate individually.
The state of play: Julián Castro has also been in talks to meet with the caucus, per Aceves, but hasn't done so yet because of scheduling conflicts.
Two other Democratic candidates have reached out to meet, as well.
"Candidly, I'm surprised that out of the 20-something presidential campaigns we haven't been approached by more," Aceves told Axios.
One of the main focuses of meeting with the Bold PAC is to discuss comprehensive immigration reform. "We want to make sure whoever the nominee is doesn't waffle on this," she said.
"Our members are acutely aware of how important and consequential this election is obviously to the country, but also how the Hispanic community has been attacked by this administration," she added.
Go deeper