The Democratic climate debate that wasn't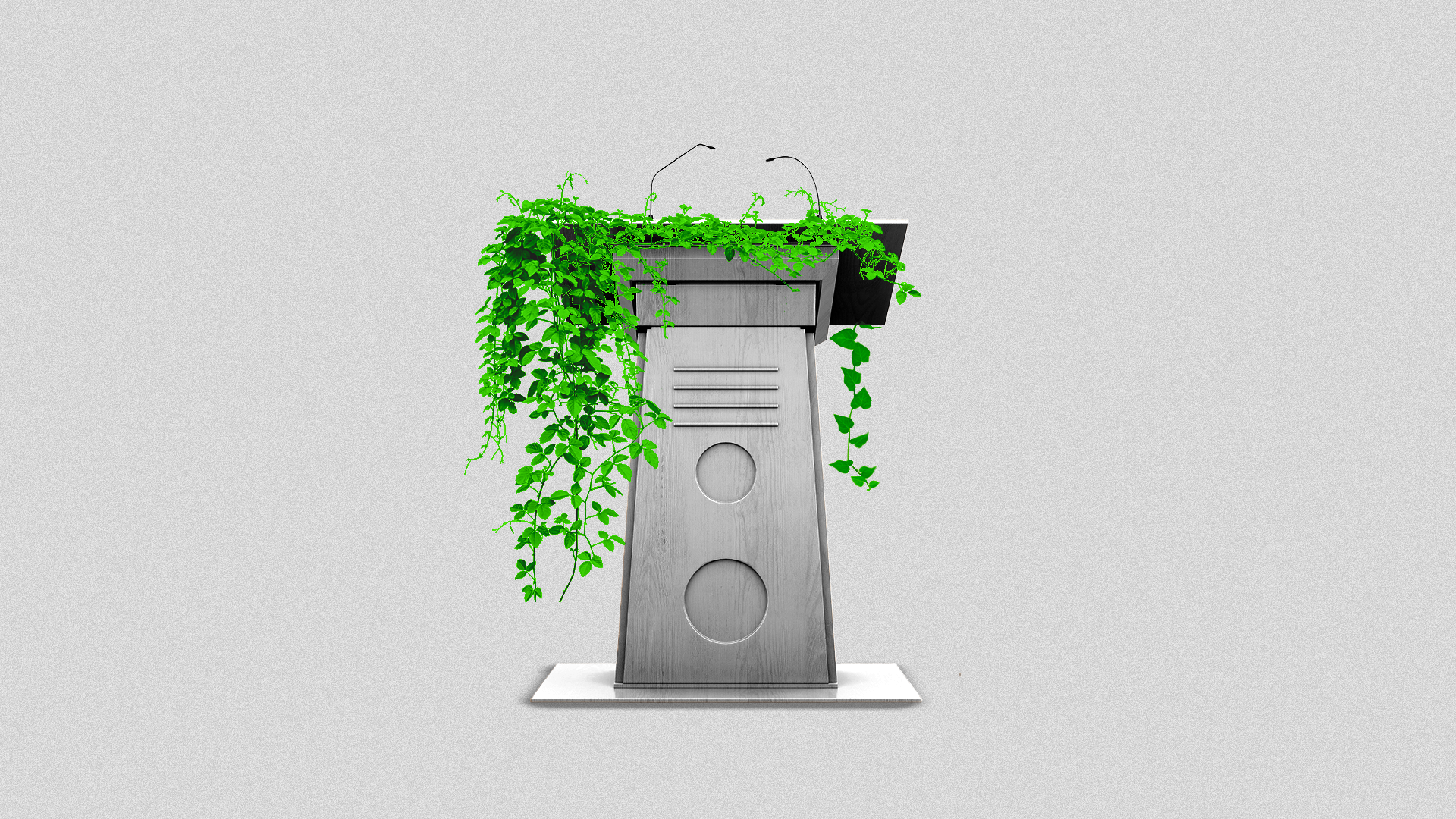 The total absence of energy and climate questions in last night's Democratic debate didn't prevent the topics from surfacing in noteworthy ways onstage and in the surrounding hubbub.
What happened: Some campaigns saw an opening. Bernie Sanders wove climate into several answers and attacked fossil fuel CEOs who "know full well that their product is destroying this world."
His campaign tried to make sure people noticed. Policy director Josh Orton tweeted about Sanders' "preemptively" raising it and argued, "Bernie is the climate candidate."
And billionaire activist Tom Steyer was clearly going to say something about climate — a big focus of his work — in the low-polling hopeful's first debate.During a stretch about Russia, Steyer pivoted to call climate "the most important international problem that we're facing."
Steyer noted the U.S. can't solve the crisis alone but will have to lead on several fronts. He said the U.S. needs to work with allies and "frenemies." (Checkmate on the youth vote!)
Between the lines: I doubt this was spontaneous. Moments after his comments, Steyer's campaign emailed around his international climate plan released last month.
Why it matters: There were scattered references from other candidates, too. Politically, the appeals signal the topic's importance to the primary base.
The backlash: Activists and some journalists bashed debate hosts CNN and the New York Times for asking nothing, given the extraordinary stakes.
Washington Post media analyst Erik Wemple said via Twitter: "Tonight's proceedings are sounding like a convincing argument that there really should be a dedicated climate-change debate."
This reopens the wounds over the DNC's rejection of calls to sanction a climate-specific debate.
The omission was surprising because the NYT is institutionally committed to climate coverage. CNN held a 7-hour candidate town hall on climate on Sept. 4, so maybe that lowered the odds.
Go deeper