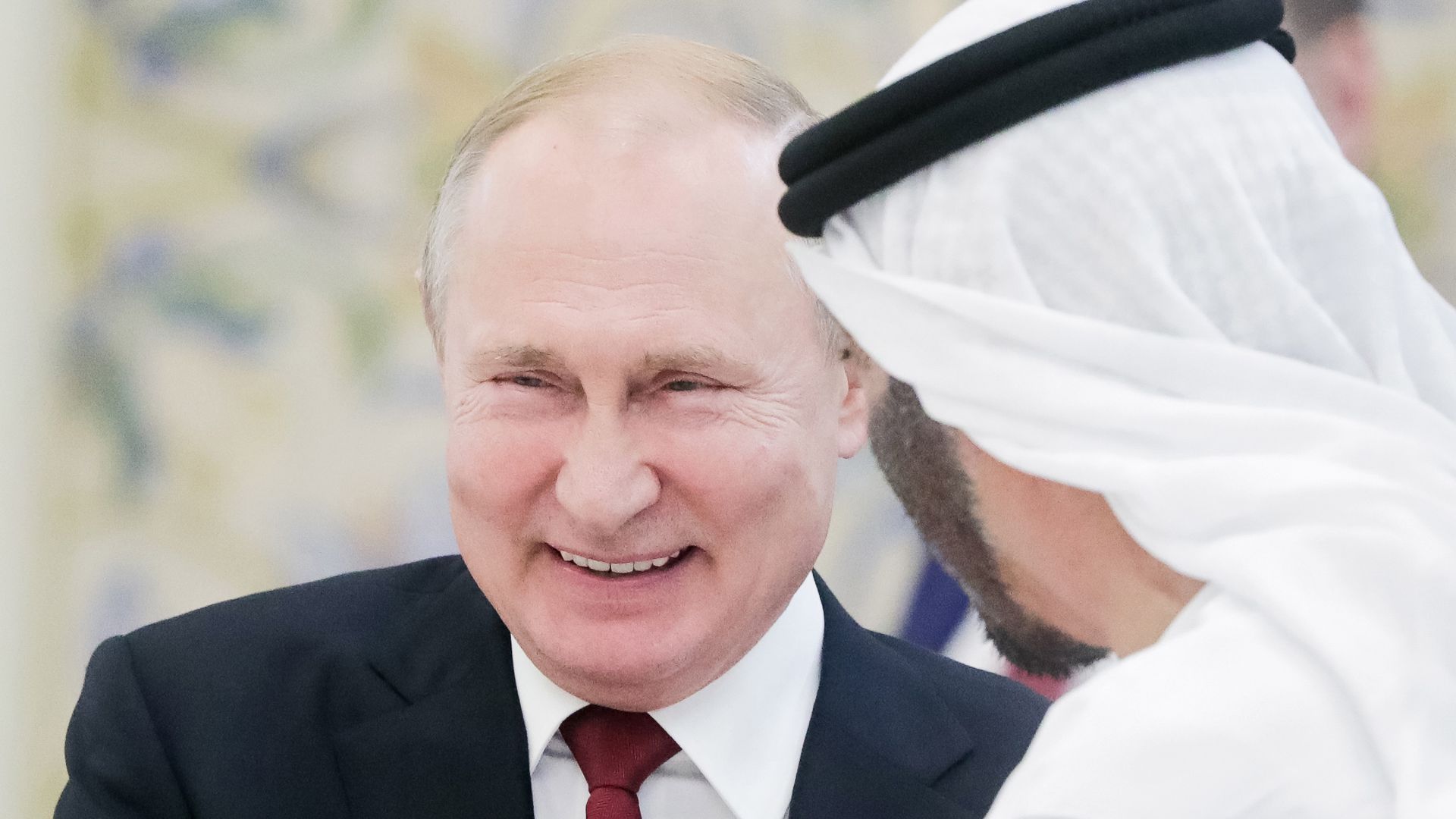 As the U.S. carries out a sudden, near-total withdrawal from Syria, Russia is rushing into the breach.
Why it matters: The hasty U.S. exit from Syria makes it certain the outcome there will bear Vladimir Putin's imprint. Russia entered Syria in 2015 to help dictator Bashar al-Assad regain his grip on the country, and Russia has steadily gained influence in the wider Middle East.
Driving the news: Facing a Turkish offensive and abandoned by their American allies, Kurdish forces moved quickly to cut a deal with Assad and his patron, Putin. But the arrival of Syrian troops in northeast Syria set up a potential collision with Turkey.
"This would simply be unacceptable," Alexander Lavrentyev, Russia's envoy for Syria, said today. "And therefore we will not allow it, of course."
Russia's Defense Ministry says it now has troops along the front lines keeping Turkish and Syrian forces apart.
The big picture: Turkey wants to force Kurdish forces from its border region and resettle Syrian refugees there. Assad wants to regain control over all of Syria. The Kurds want protection from Turkey and a say in their political future.
All three depend to some extent on Russia, which has relationships with all the key players and a military presence in Syria, says Rob Malley, CEO of International Crisis Group and a former Obama administration official. 
"It's hard to see a party other than Russia at this point that could play the role of orchestrating a settlement," he says.
Go deeper: Trump's step back from the border turns into a sprint from Syria
Go deeper