Historic, all-female spacewalk to take place this week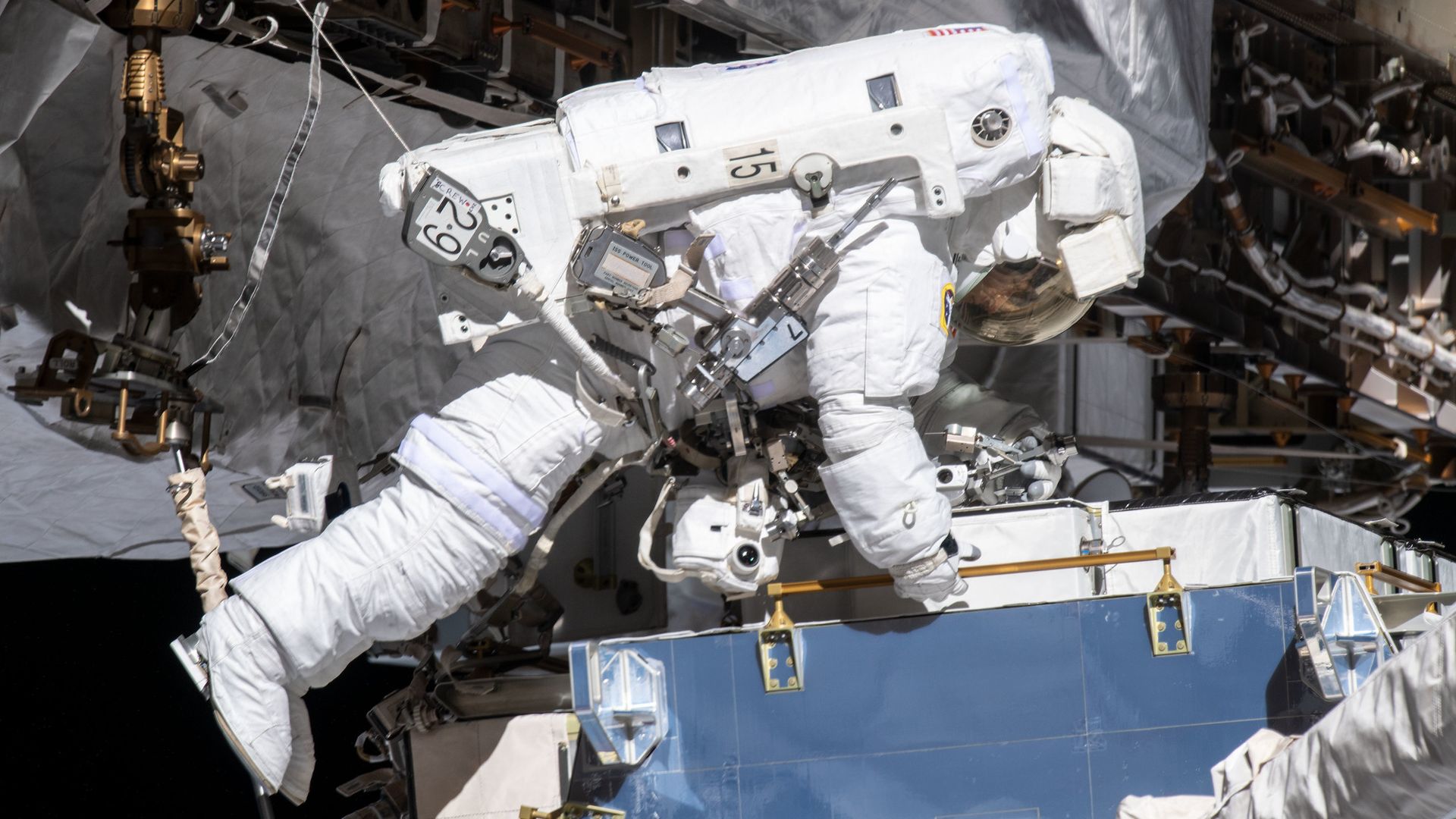 A history-making spacewalk featuring NASA astronauts Christina Koch and Jessica Meir is now expected to take place Thursday or Friday on the International Space Station, a few days earlier than initially expected, NASA announced Tuesday.
Why it matters: When Koch and Meir venture out for their walk in space, it will mark the first all-female spacewalk ever performed.
Details: The two women were originally expected to go for their first spacewalk next week to help upgrade batteries on the outside of the station.
Due to a failed power unit on the station, Meir and Koch will need to work outside to fix that problem first, postponing the walk and others focused on battery replacements.
In spite of the failed power unit, the station and its crew are safe, NASA said in a statement.
Go deeper: Space deep dive
Go deeper