Elizabeth Warren is limiting donations from Big Tech executives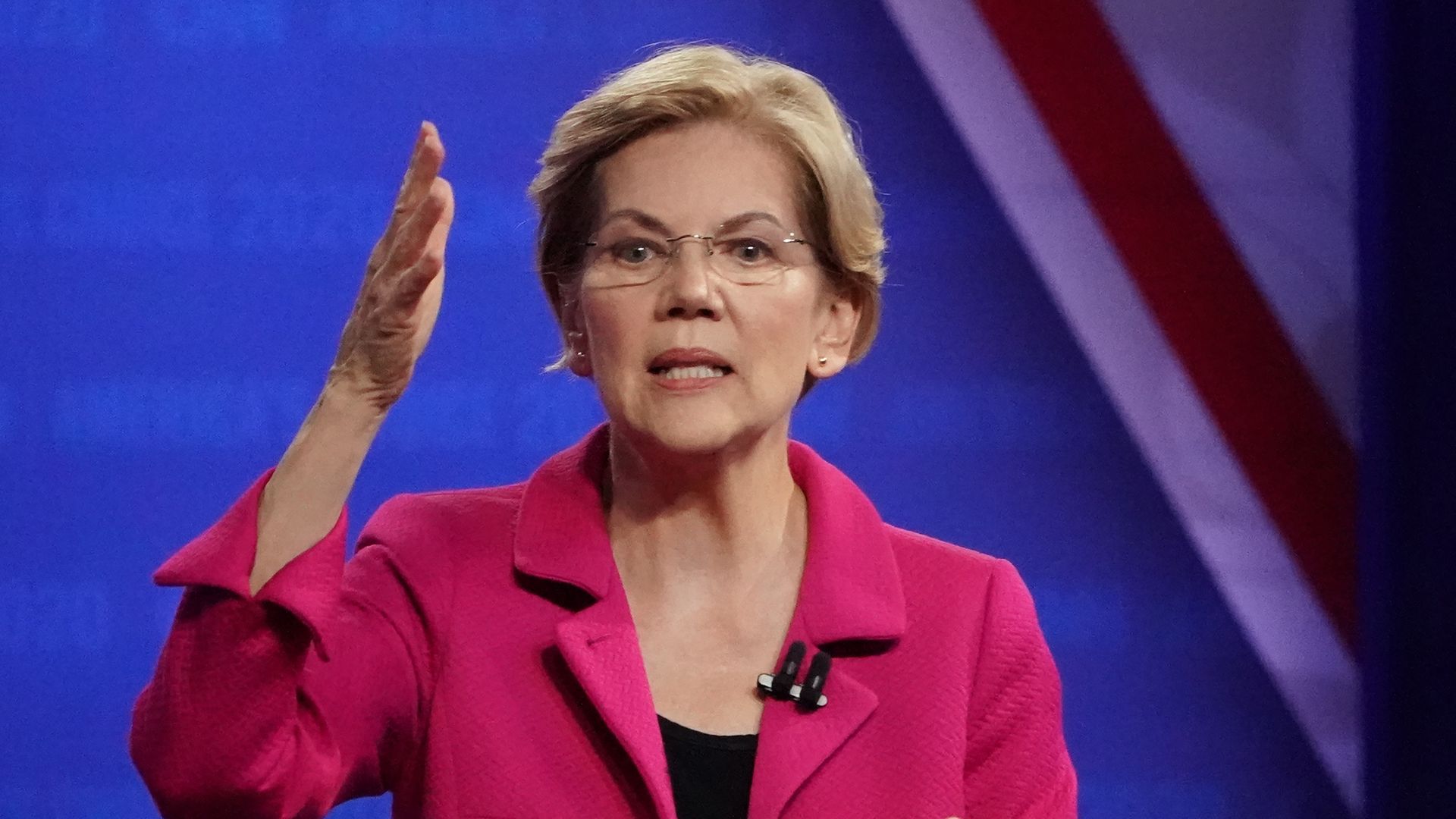 Elizabeth Warren's 2020 campaign will no longer accept contributions that exceed $200 from Big Tech and financial executives in an effort to keep big money out of politics, she announced Tuesday in a Medium post.
The big picture: Warren's decision has sparked debate in some Democratic circles about whether the party's presidential nominee can take on President Trump with funding sourced primarily from small, grassroots contributors.
Warren's contribution guidelines apply to Google's parent company Alphabet, Amazon.com, Apple, Facebook, Microsoft, Lyft and Uber, the Wall Street Journal notes.
The Massachusetts senator has pledged to break up Silicon Valley companies, including Amazon, Facebook and Google.
Meanwhile, a battle between Warren and Facebook CEO Mark Zuckerberg has been brewing as the election inches closer.
Context: With the help of the Republican National Committee, Trump has already raised more than $300 million over the first 9 months of 2019.
Between the lines: Warren is betting that shutting out big donors will attract sustained funding from grassroots donors and organizations. In the 3rd quarter, she raised $24.6 million after swearing off big money fundraisers.
Go deeper