Joe Biden rolls out government anti-corruption plan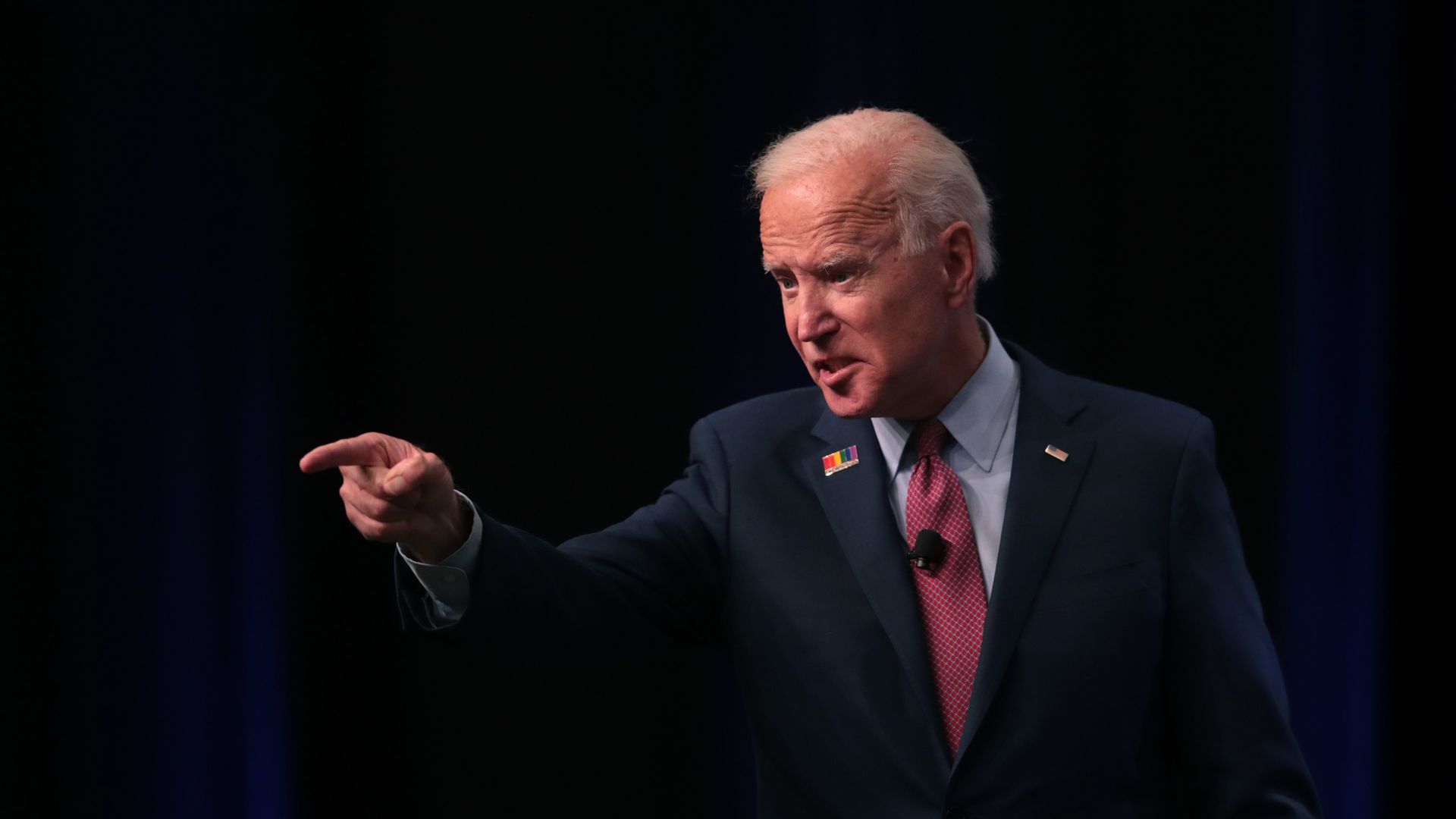 Calling out President Trump by name, former Vice President Joe Biden's 2020 campaign introduced a plan on Monday to "strengthen our laws to ensure that no future president can ever again abuse the office for personal gain."
Why it matters: Biden has accused Trump of "presiding over the most corrupt administration in modern history," and called for the president's impeachment last week over an alleged campaign to pressure Ukraine to investigate Biden and his son. The ambitious plan, which comes as the Trump campaign continues to promote unsubstantiated corruption allegations against Biden himself, would seek to end the influence of money in politics and curb conflicts of interest.
Highlights:
A constitutional amendment to entirely eliminate private dollars from U.S. federal elections.
An executive order blocking any future president or White House staffer from interfering with Justice Department decisions about who or what to investigate and prosecute.
A total ban on lobbying by foreign governments.
Legislation requiring all candidates for federal office to disclose tax returns dating back 10 years.
Go deeper: Hunter Biden to step down from board of Chinese company
Go deeper