James Mattis on Trump's Syria decision: "ISIS will resurge"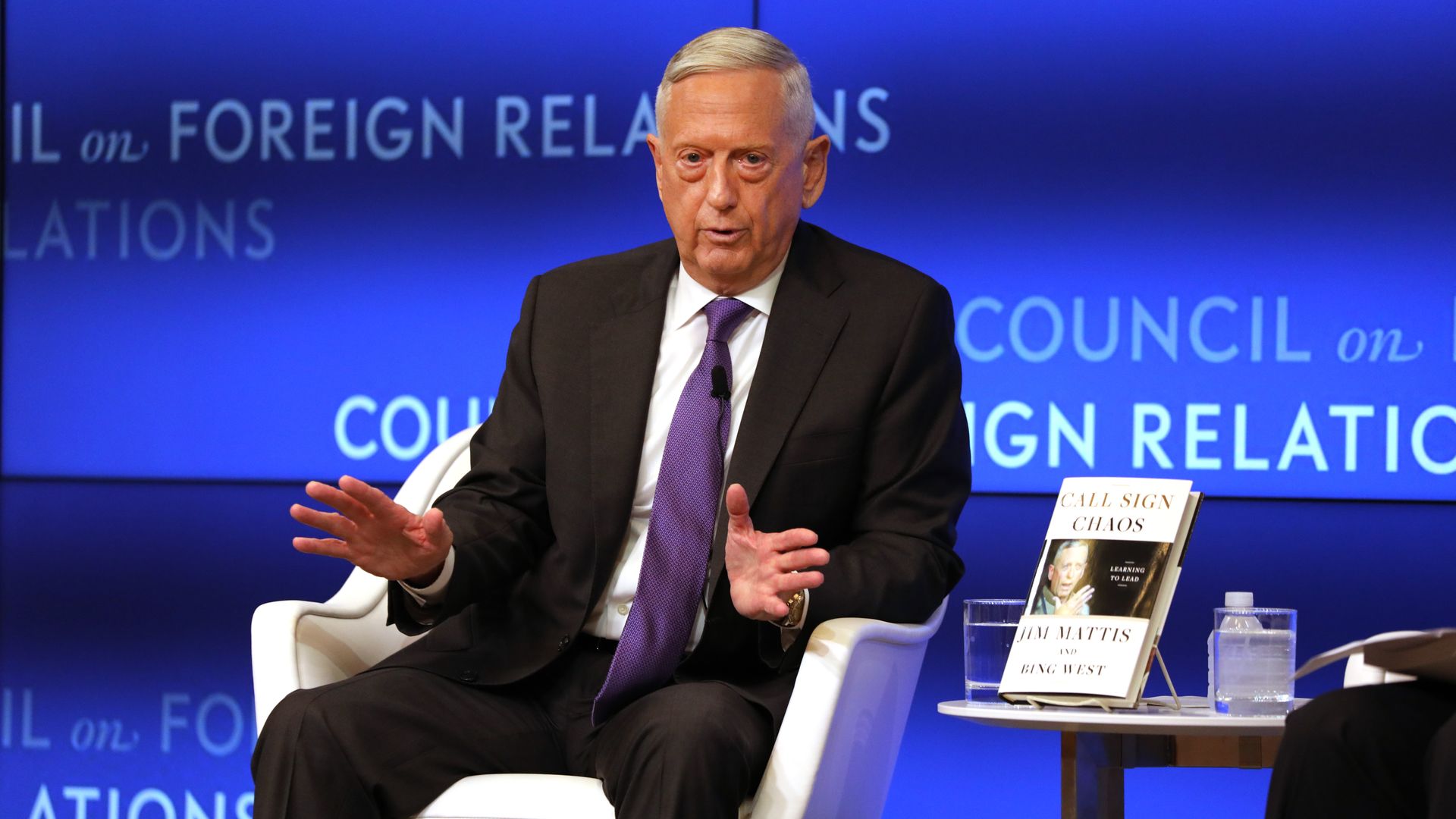 Former Defense Secretary James Mattis addressed during an interview on NBC's "Meet the Press" to air Sunday President Trump's decision to pull troops out of northern Syria, warning "ISIS will resurge."
Secretary of State Pompeo, the intelligence services, the foreign countries that are working with us have it about right that ISIS is not defeated. We have got to keep the pressure on ISIS so they don't recover."
— James Mattis to NBC
The big picture: The president's decision to withdraw U.S. troops from the region has been criticized by several leading Republicans, including Sen. Lindsey Graham (R-S.C.). Following Trump's decision, Turkey launched a military offensive against U.S.-allied Kurdish fighters in northern Syria.
Background: Mattis is a 4-star general who served in the Trump administration as defense secretary.
He said in his resignation letter in December that he would be retiring because "you have the right to have a Secretary of Defense whose views are better aligned with yours on these and other subjects."
Go deeper