Adam Schiff says whistleblower may not testify in Ukraine investigation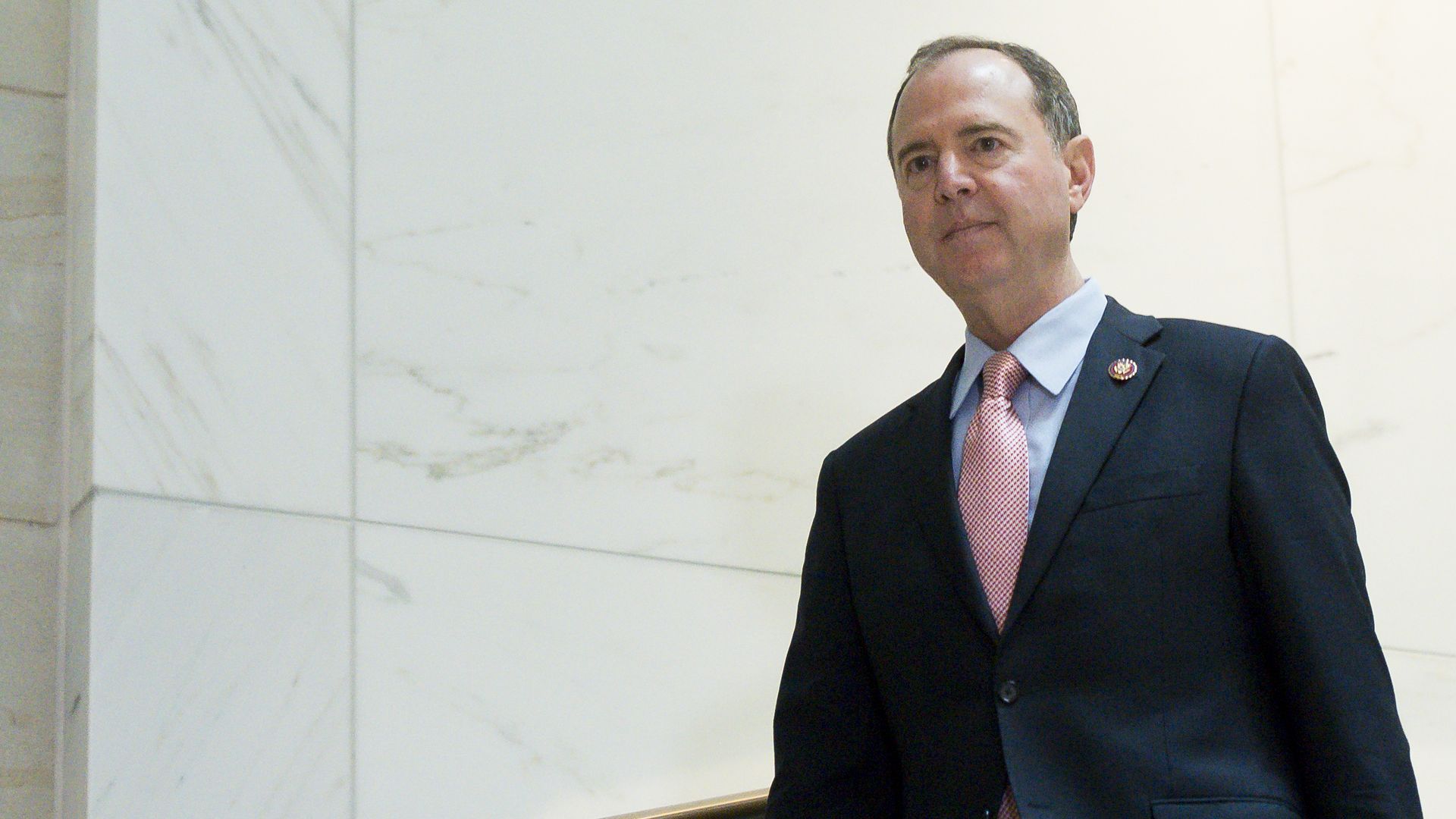 House Intelligence Chairman Adam Schiff (D-Calif.) said on CBS' "Face the Nation" on Sunday that the committees investigating President Trump and Ukraine may not need testimony from the whistleblower who filed the complaint that set off the impeachment inquiry.
Why it matters: Schiff said that asking for a testimony could unnecessarily harm the whistleblower by exposing their identity, especially with Trump accusing the official of partisanship and repeatedly calling for them to be unmasked.
House Democrats have reportedly been considering how to collect testimony from the official while protecting their identity from Trump's allies in Congress, including the possibility of testifying via a video feed that would obscure their face and voice.
Schiff noted that a summary of the call between Trump and Ukrainian President Volodymyr Zelensky at the center of the whistleblower's complaint is now public and that the committees may be able to get pertinent information from other witnesses.
What they're saying: "Our primary interest right now is making sure that that person is protected. Indeed, now there's more than one whistleblower, that they are protected," Schiff said.
"We do want to make sure that we identify other evidence that is pertinent to the [investigation] — the withholding of the military support, the effort to cover this up by hiding this in a classified computer system. ... It may not be necessary to take steps that might reveal the whistleblower's identity to do that."
Go deeper