Riots persist in Ecuador after president ends fuel subsidy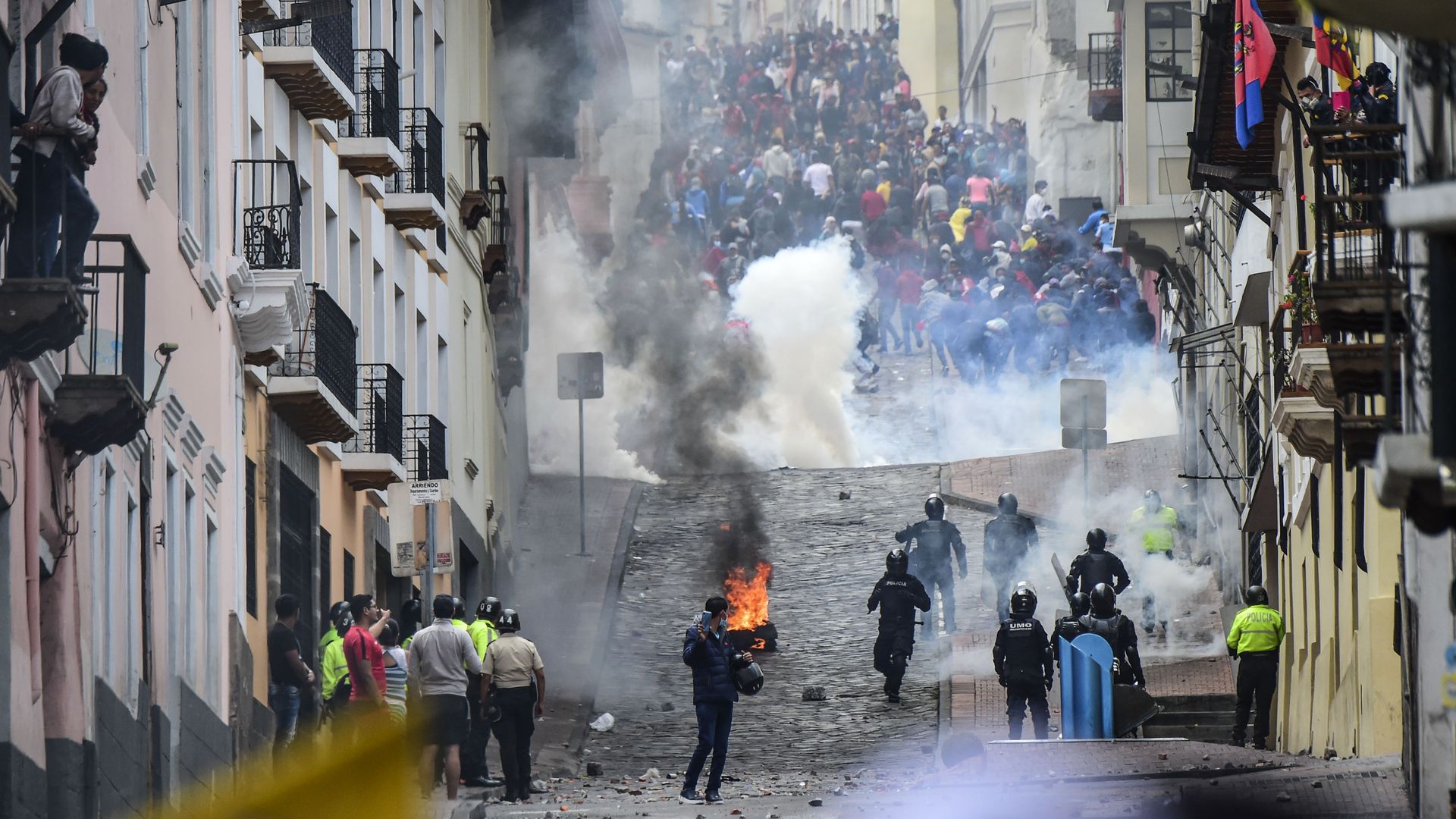 Violent protests continued in Ecuador today, 2 days after President Lenín Moreno fled the capital and moved government operations to a port city.
Driving the news: Moreno is standing by the policy that sparked the unrest — the termination of a popular, but costly fuel subsidy.
"In one chaotic scene, protesters swarmed onto the top of a riot control vehicle that stopped in an alley. They pounded on its armored plating and reinforced windows with clubs and stones until the occupants accelerated away through clouds of smoke and tear gas," AP reports.
"Moreno knew his decision — by presidential decree — would provoke outrage. No previous government had dared to do it," per the Economist, which contends the step was necessary due to IMF terms and economic mismanagement by Moreno's populist predecessor, Rafael Correa.
Correa on Thursday denied he's planning a coup from self-imposed exile in Belgium.
What to watch: Only 2 Ecuadorian presidents have completed full, 4-year terms over the past 27 years. Two others have been toppled by riots.
Go deeper: Ecuador's gas price protests show why it's hard to phase out fuel subsidies
Go deeper