More than $8 million spent on Trump impeachment ads in 2 weeks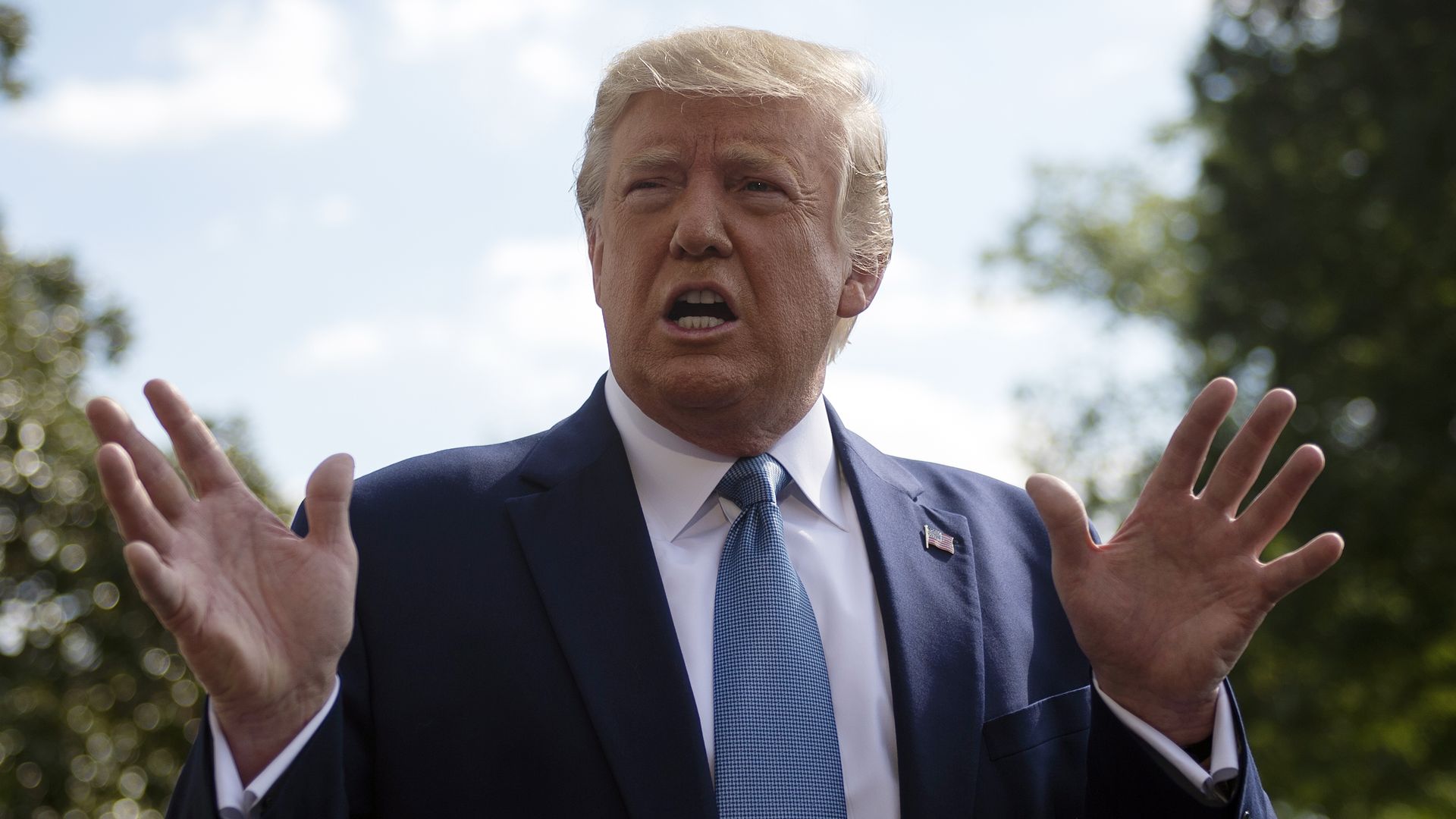 $8.3 million has been spent nationwide on ads talking about President Trump's impeachment, according to Advertising Analytics, a firm that specializes in media ad spending.
Why it matters: About 75% of that spend ($6.23 million) has come from Trump's 2020 campaign and the Republican National Committee. The Republican establishment wants to turn the impeachment crisis into a political tool, doubling down on the issue in an effort to curry favor 2020 voters — rather than hiding from it.
The numbers provided by Advertising Analytics include ad spend across all mediums, including national television, local television, radio, digital and social media.
The data encompasses Sept. 24 — the day Speaker Nancy Pelosi announced the impeachment inquiry — to Oct. 7.
The other side: Democrats are also pouring money into impeachment ads, but not nearly as much.
The House Majority Forward PAC, an outside group launched by Democratic strategists earlier this year, has so far spent $1.52 million.
Meanwhile, 2020 candidate Tom Steyer's advocacy group Need to Impeach has spent $627,000 so far.
The state of play: The RNC began releasing broadcast ads targeting 13 House Democrats on Oct. 2. Two days later, Need to Impeach began releasing broadcast ads related to impeachment targeting three GOP senators.
Trump has released 3 separate broadcast ads about impeachment over the two-week period. The first was released Oct. 1, and the most recent was released Oct. 7.
Axios reported Tuesday that the Trump campaign spent more than $700,000 on impeachment ads on Facebook from Sept. 29 through Oct. 5.
Go deeper:
Go deeper