Report: Trump pressed Rex Tillerson on Rudy Giuliani client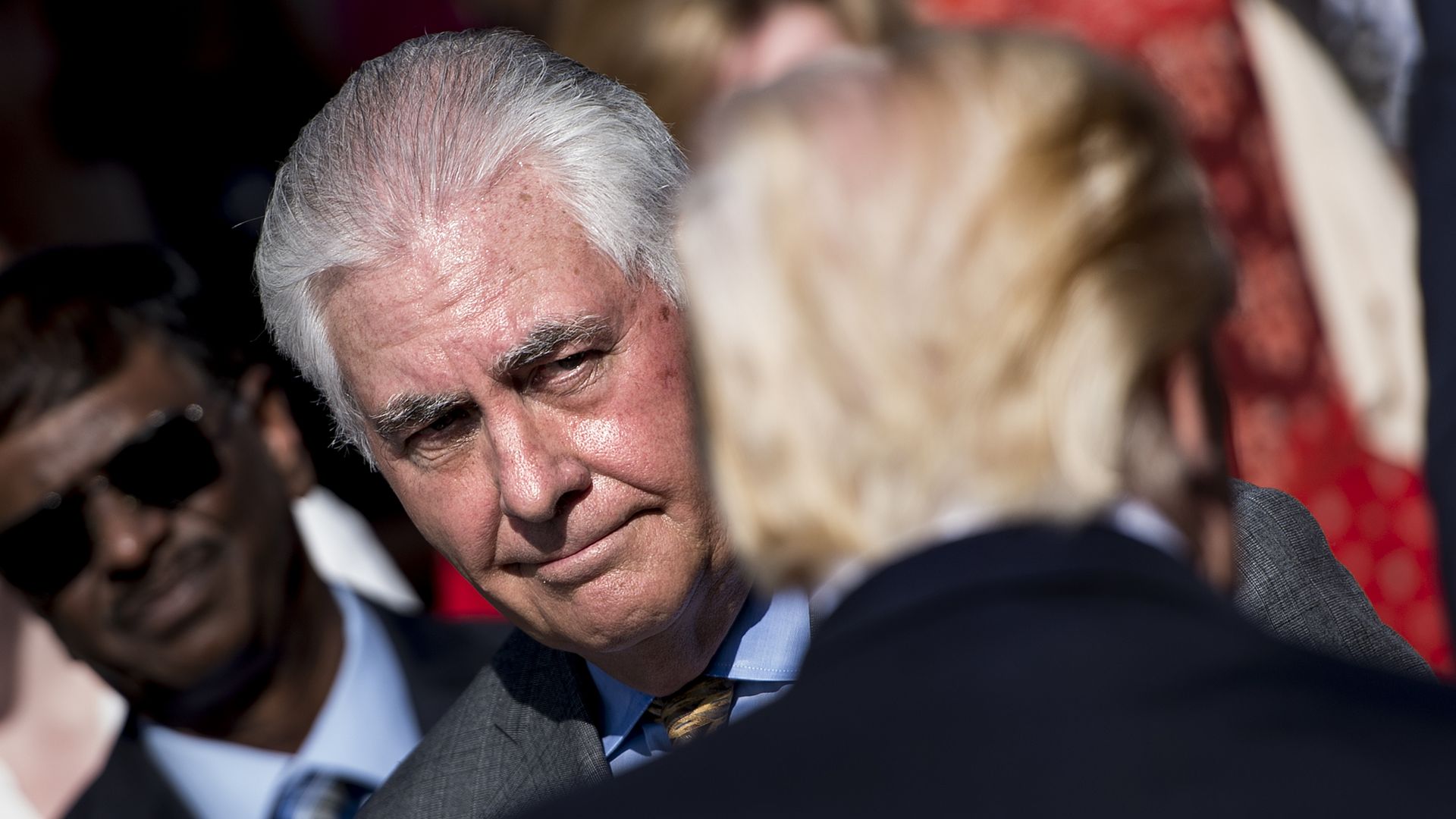 President Trump pressed former Secretary of State Rex Tillerson to "help persuade the Justice Department to drop a criminal case against an Iranian-Turkish gold trader" in 2017, which Tillerson reportedly refused and described as illegal, Bloomberg reports.
The big picture: Trump is currently facing an impeachment inquiry that grew from a whistleblower report on his interactions with another foreign leader, Ukrainian President Volodymyr Zelensky.
Between the lines: The dismissal of gold trader Reza Zarrab's case was a high priority for Turkish President Recep Tayyip Erdoğan until the trader "agreed to cooperate" with New York prosecutors, per Bloomberg.
Zarrab was also a client of Trump's personal lawyer Rudy Giuliani at the time — and part of the president's request included asking Tillerson to speak with Giuliani.
Tillerson reportedly refused Trump's request on the grounds that it would interfere in an ongoing investigation against Zarrab "on charges of evading U.S. sanctions against Iran's nuclear program," Bloomberg reports.
The big picture: This week, the president received swift bipartisan backlash after withdrawing U.S. forces from northern Syria where Turkish troops are expected to advance. Trump's announcement took place after a phone call with Erdoğan.
Sanctions against Turkey are already on the table. Erdoğan said on Wednesday the country had already launched its offensive against U.S.-allied Kurdish fighters and Islamic State operatives in northern Syria.
Go deeper