The Cardinals bash the Braves to move onto the NLCS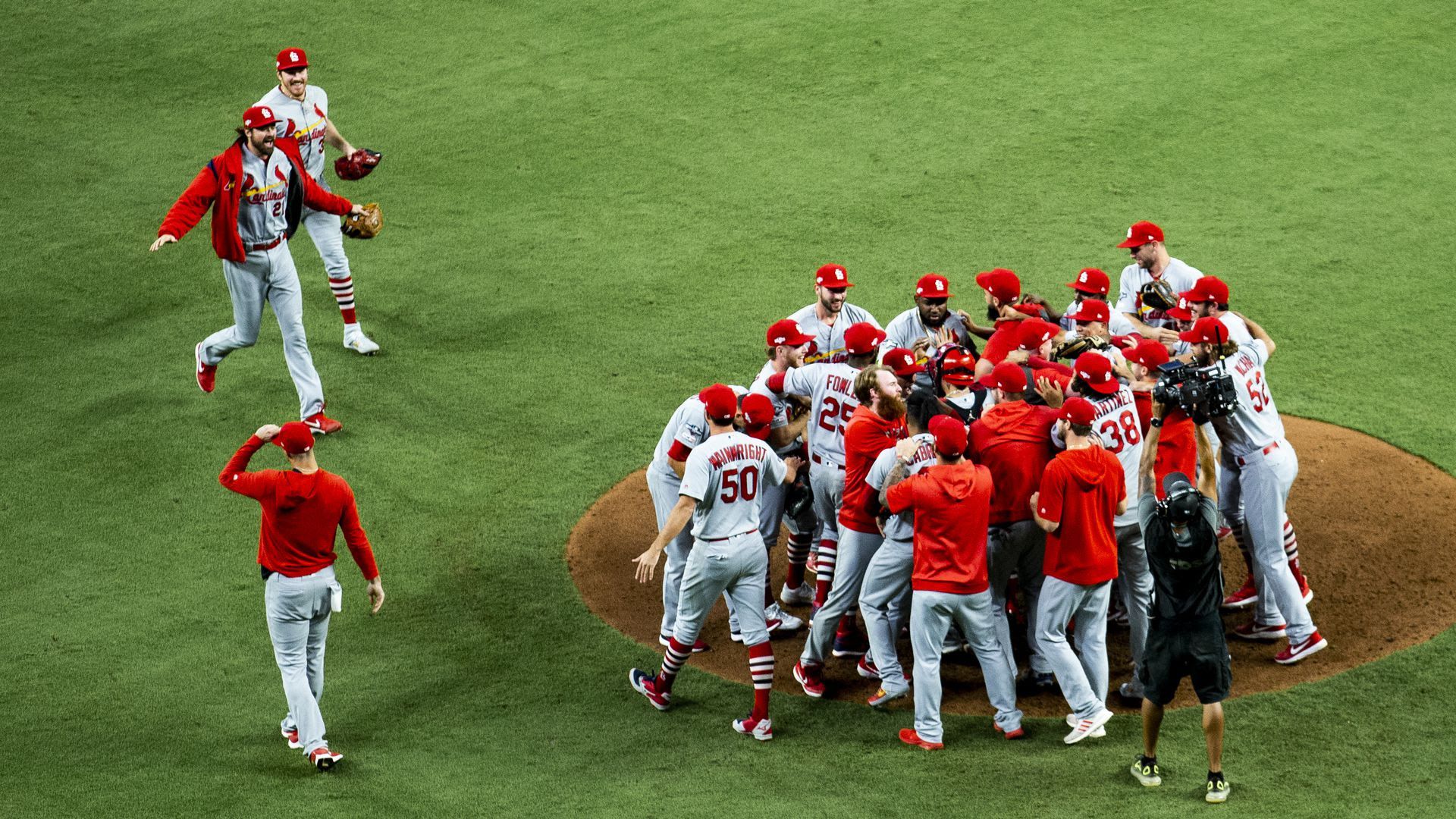 The Cardinals made history against the Braves yesterday, becoming the first team to score 10 runs in the first inning of a playoff game en route to a 13-1 victory that earned them a spot in the NLCS.
First-inning breakdown: Walk, sacrifice bunt, single, single, fielder's choice, walk, double, intentional walk, walk, double, double, fly out, strikeout (reached on wild pitch), groundout. Relive it, Cards fans.
Game notes:
Wild stat: The Braves have now lost 10 straight playoff series (2001 NLCS, 8 NLDS and 2012 WC Game), matching the Cubs (10 straight from 1910-1998) for the longest such streak in MLB history.
McCann retires: Braves catcher Brian McCann, 35, announced his retirement after the game. "This is it for me," the 7-time All-Star told reporters. "I'm going to go home and be a dad and play with those kids."
Go deeper: Check out Kendall's recap of the Nationals' NLDS win over the Dodgers
Go deeper