Lakers-Nets game tips off in China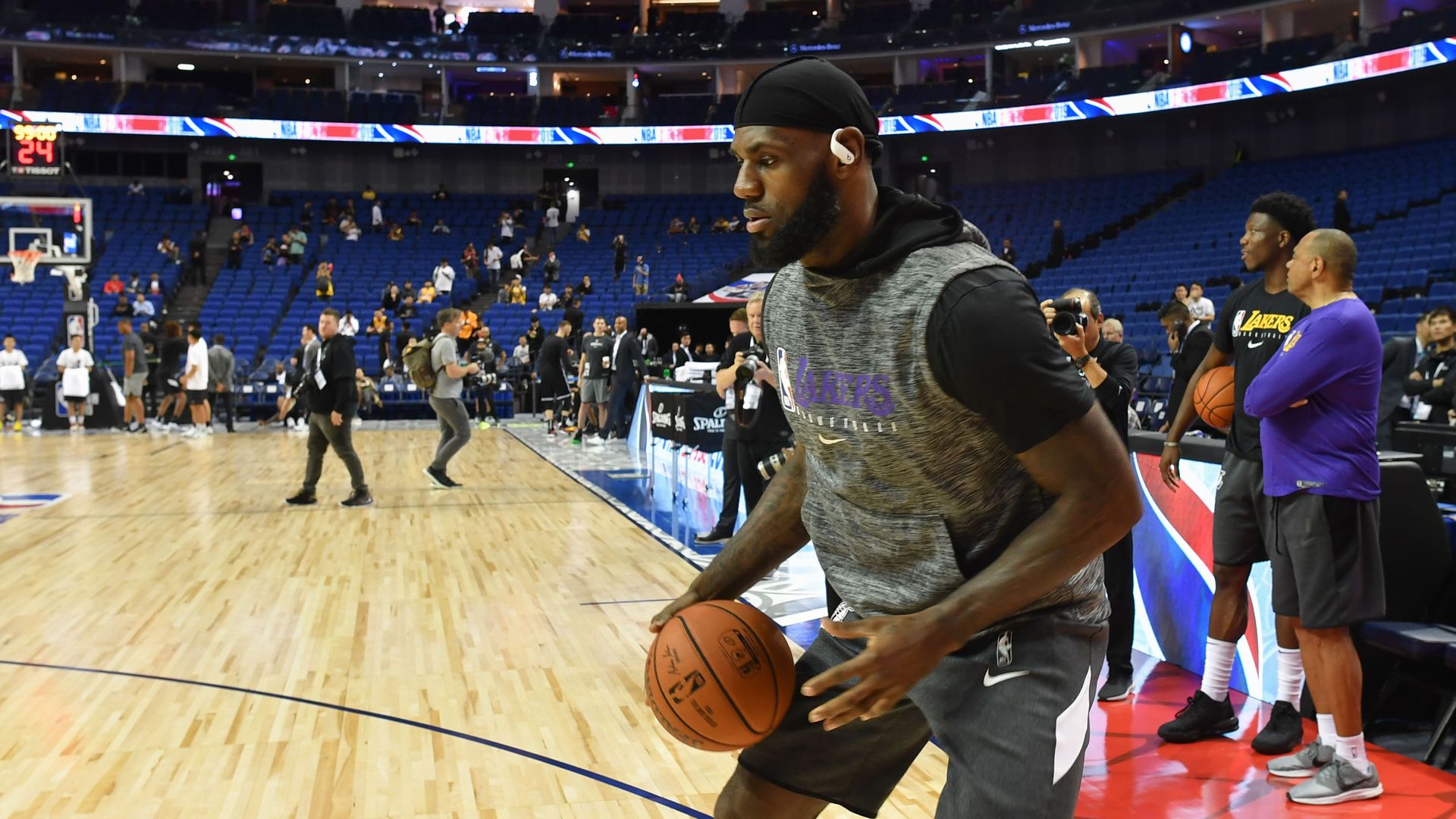 Thursday's game between the Lakers and Nets proceeded as scheduled, but the Chinese government will not allow players or coaches to talk to the media before or after the game. In addition, Adam Silver's pre-game press conference was canceled.
The big picture: This is a high-stakes political battle between the world's most populous country and one of America's most visible entities, with its 2 newest owners, Tilman Fertitta and Joe Tsai, playing major roles.
The salary cap effect: Some NBA teams are doing scenario planning for the $116 million salary cap for 2020-21 to drop by as much as 15% due to the China situation, per Yahoo Sports. "I haven't really been in this spot before. The cap has only gone up in recent years," said one team's cap expert.
Chinese partners cut ties: Of the 25 official partners listed on the NBA China website, 13 are Chinese businesses. So far, 11 have distanced themselves from the league. This comes after tech giant Tencent and smartphone-maker Vivo did the same earlier this week.
Congress gets involved: 8 members of Congress, including Rep. Alexandria Ocasio-Cortez and Sen. Ted Cruz, wrote a letter to Adam Silver yesterday, calling on him to "Suspend NBA activities in China until government-controlled broadcasters and government-controlled commercial sponsors end their boycott."
Go deeper: The basketball tweet that set off a geopolitical firestorm
Go deeper