Trump and FCC's Pai lunched after net neutrality decision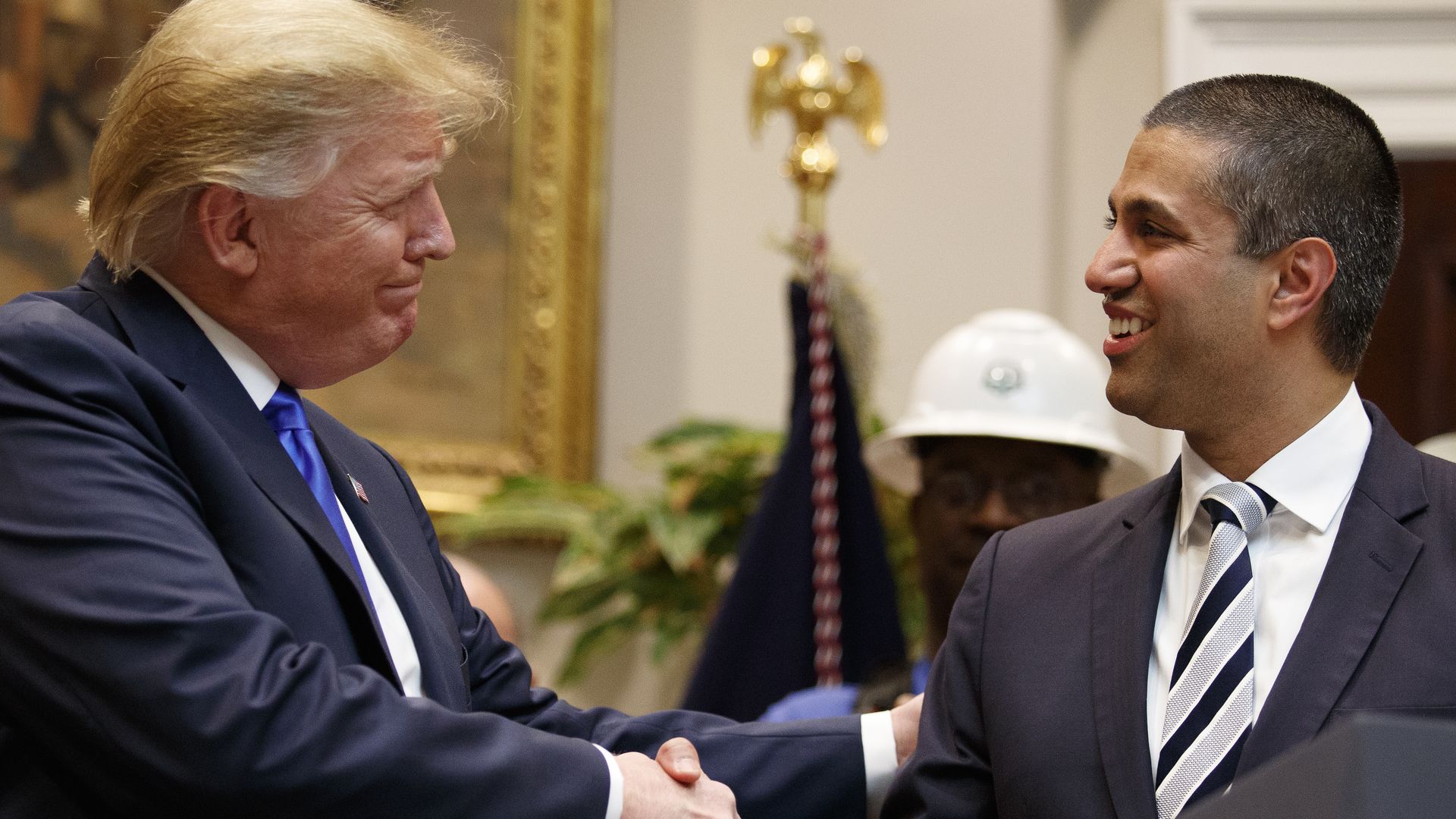 President Donald Trump and FCC Chairman Ajit Pai had lunch at the White House the day the FCC won a major legal battle over its repeal of net neutrality regulations, according to two people familiar with the gathering.
Why it matters: Interactions between FCC leaders and the White House have drawn intense scrutiny because the FCC is an independent agency. Both people described the gathering as a "family" event.
Details: The timing of the Oct. 1 lunch was a coincidence, both people said. The D.C. Circuit Court of Appeals that morning upheld most of the FCC's repeal of the Obama-era net neutrality rules, in a victory for Pai and the telecom industry.
Trump on Monday publicly praised Pai and the FCC for having "Just WON the big court case on Net Neutrality Rules!"
The federal appeals court also overruled the FCC's attempt to broadly override state net neutrality regulations, which means many more legal battles ahead for the policy. Net neutrality advocates claimed victory for this part of the judgment.
What they're saying:
"The mere fact that he's meeting with the chairman is not nefarious, but if the president — who has been known to direct his agency heads to do various and sundry things — directed the chairman to do something and the chairman does it, that's very troublesome."
— Gigi Sohn, a distinguished fellow at Georgetown Law and former FCC official
An FCC spokesman declined comment and the White House did not immediately respond to a request for comment.
Go deeper