Pete Buttigieg joins 2020 Democrats' leftward march on drug prices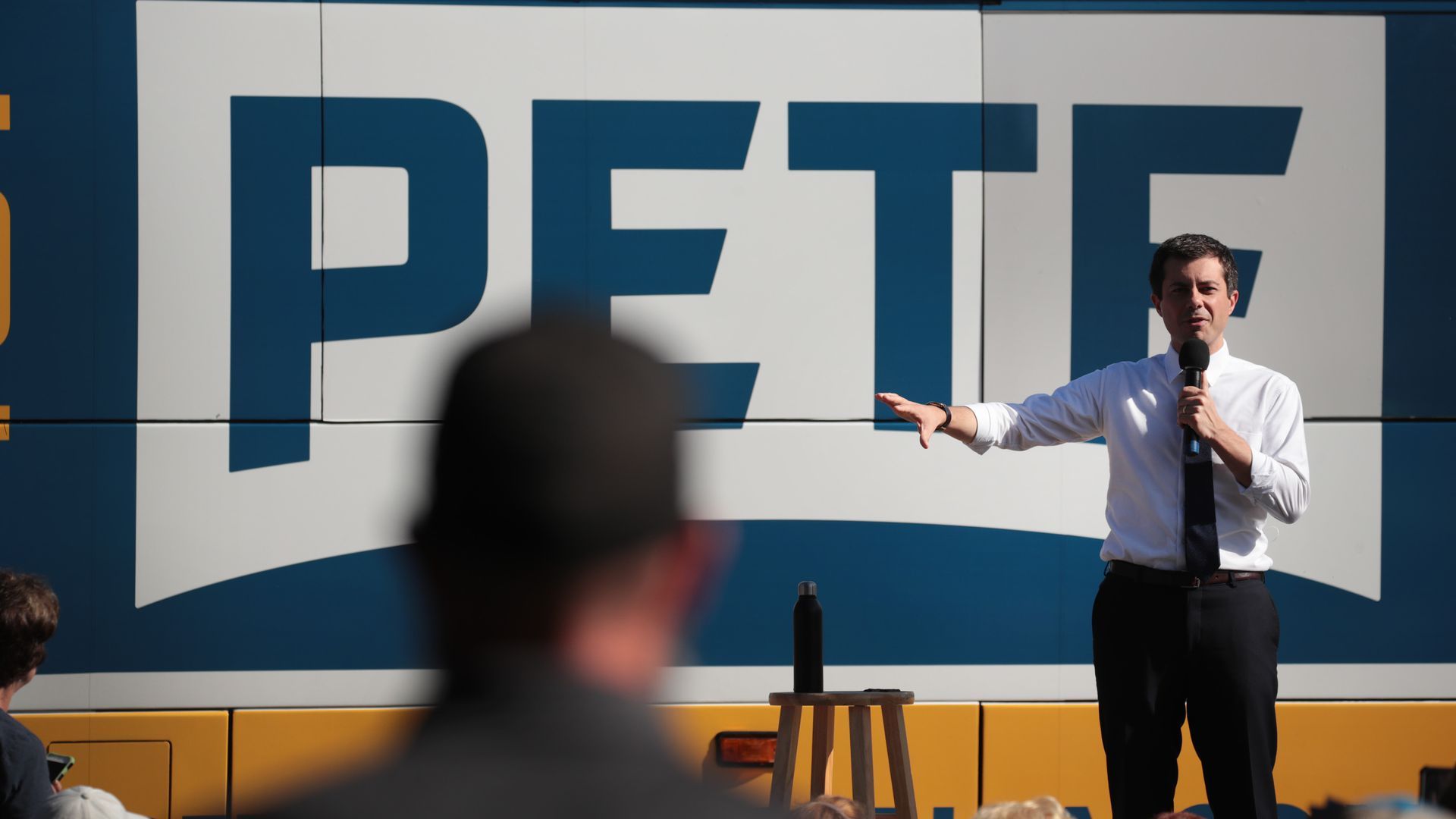 Pete Buttigieg released Tuesday his plan to reduce prescription drug prices, which includes many of the liberal proposals that have become the new Democratic normal.
Between the lines: This plan puts Buttigieg somewhere in the leftward middle of the top-tier candidates on drug prices. The field — and the party as a whole — is much more aggressive on the subject than Democrats have been in the past.
How it works: Many of Buttigieg's proposals mirror those included in House Speaker Nancy Pelosi's drug pricing plan.
Like Pelosi, Buttigieg would allow the federal government to negotiate drug prices for Medicare and then make those negotiated prices available to private insurers.
Drug companies would be severely penalized if they don't negotiate.
He would base the negotiations on international prices, the therapeutic gain offered by the drug, the cost of bringing it to market, and the cost of treating the condition it addresses.
Yes, but: Buttigieg goes further than House Democrats, although other 2020 candidates have endorsed similar policies.
Most notably, he would allow the federal government to revoke the intellectual property rights of drug companies who have refused to negotiate or are still abusively pricing.
Sen. Elizabeth Warren is still most liberal on the subject, as she'd allow the government to manufacture some generics.
While Buttigieg recently told AARP that he "potentially" supports the approach, it's not included in yesterday's white paper.
Go deeper: How Democrats want to limit drug prices
Go deeper