America strikes back against China's censorship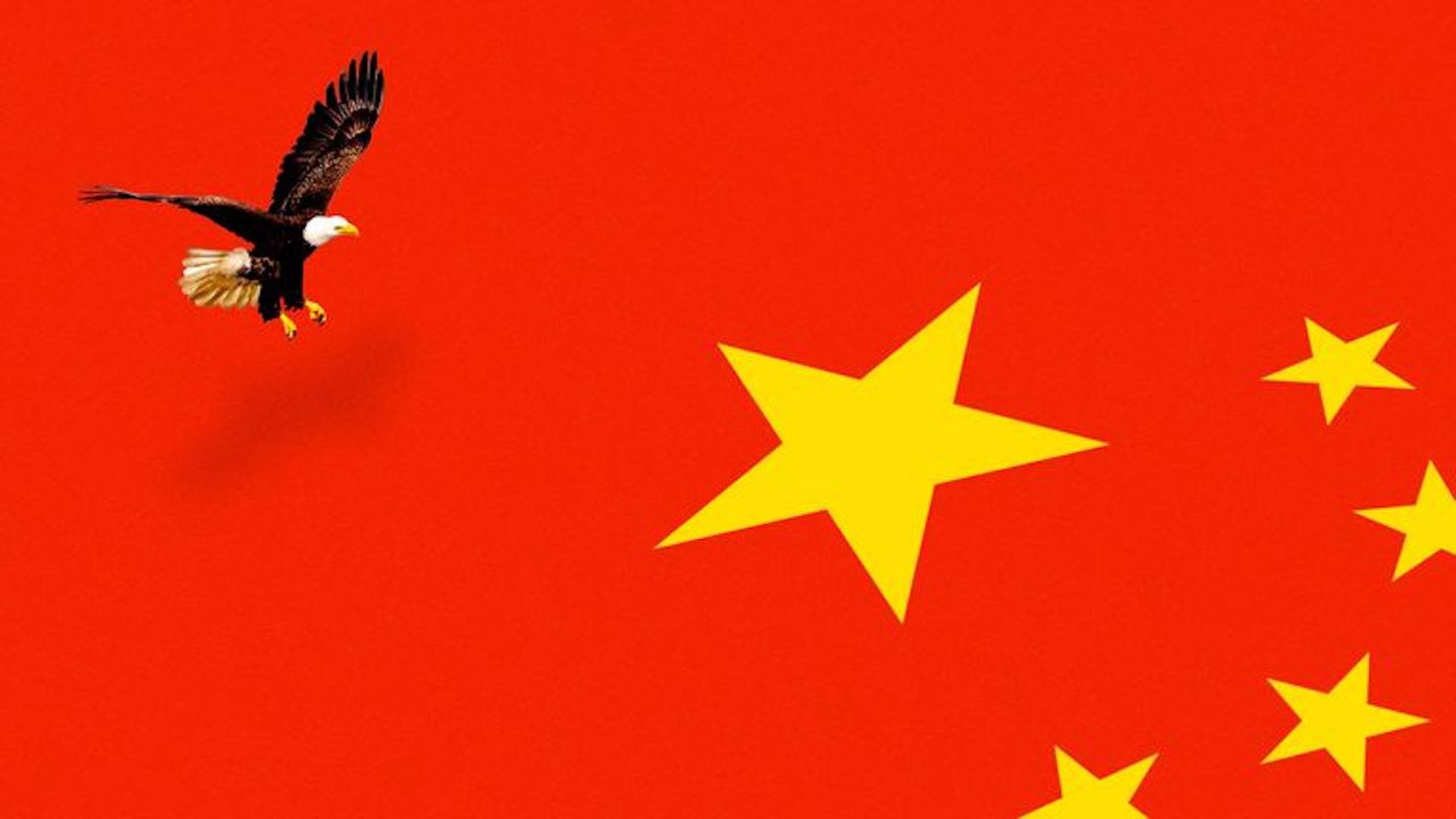 An NBA GM has done a better job of alerting the U.S. to the China threat than any politician.
Why it matters: Millions of Americans appear to be realizing the power and breadth of China's ability to censor and control on a worldwide scale.
China has a history of leveraging access to its massive market of 1.5 billion consumers to get foreign companies to bend to its will, squeezing apologies out of multinational retailers and airlines alike.
But something else is happening here: The NBA, after initially backing away from Houston Rockets GM Daryl Morey's tweet, is standing its ground — even though there are billions at stake if the league loses its Chinese audience.
Commissioner Adam Silver — who plans to visit Shanghai on Wednesday — backed Morey today: "[T]he NBA will not put itself in a position of regulating what players, employees and team owners say or will not say on these issues."
Yes, but: Silver has carefully avoided weighing in on the Hong Kong protests, making the issue about freedom of speech. "It is inevitable that people around the world — including from America and China — will have different viewpoints over different issues. It is not the role of the NBA to adjudicate those differences."
China is hitting back: CCTV, the state-run broadcaster, has announced it will no longer air two pre-season games that will take place in China. "We're strongly dissatisfied and oppose Adam Silver's claim to support Morey's right to freedom of expression," CCTV said.
And new issues of China-backed censorship on U.S. shores are gaining attention. 
Activision Blizzard — the American gaming company behind World of Warcraft in which Chinese tech giant Tencent has a 4.9% stake — suspended and took prize money from Chung Ng Wai, a Hong Kong-based pro player for making a statement supporting the Hong Kong movement.
The bottom line: "The NBA may be more strongly positioned to push back than other U.S. businesses that have run afoul of the Chinese government," WSJ reports.
"It's the most powerful sports league in the country and plays such an outsize role in local sporting culture that China without the NBA is increasingly unimaginable."
Go deeper... Podcast: The NBA's future is China
Go deeper