Warren overtakes Biden in RealClearPolitics national poll average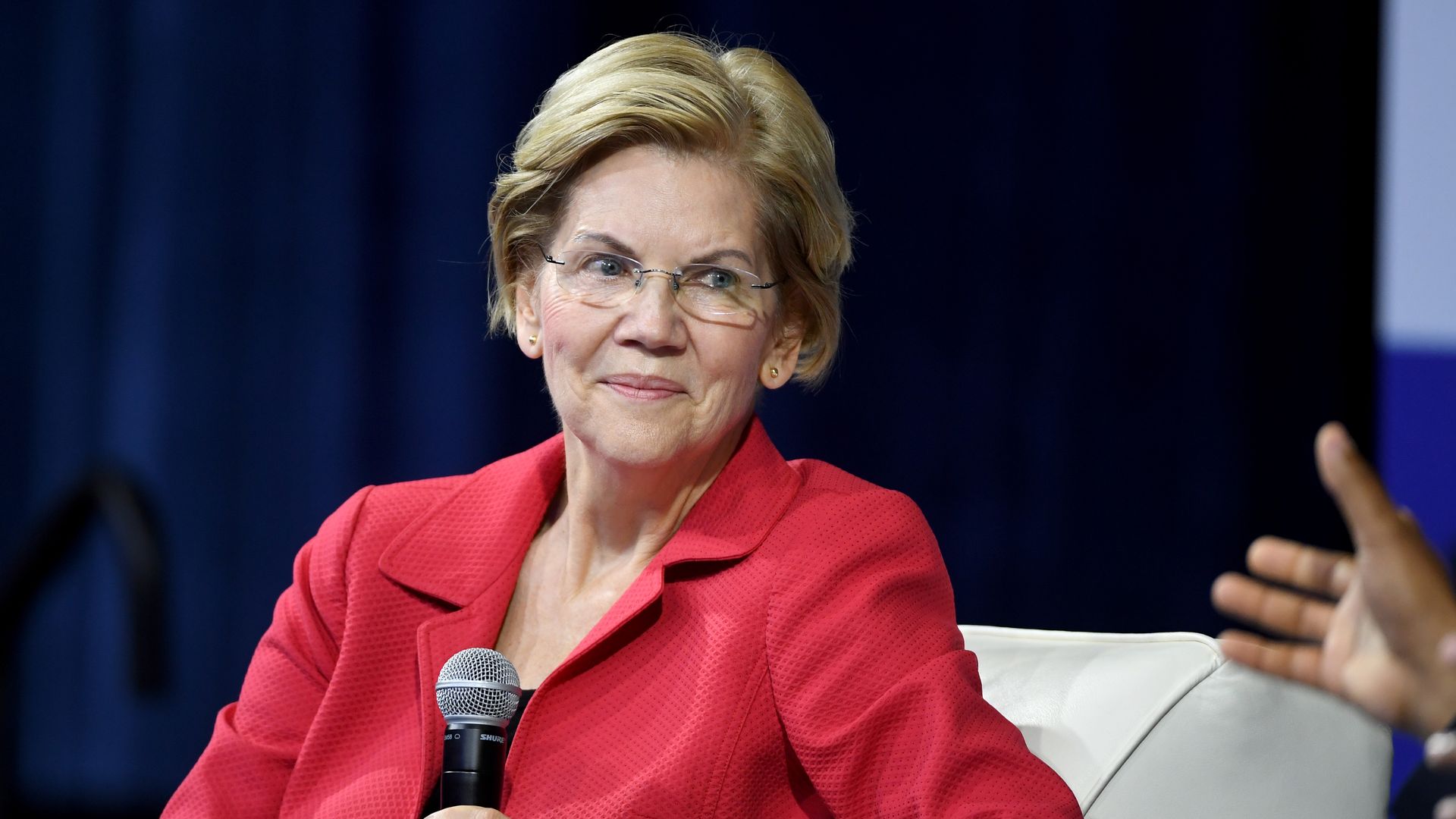 Elizabeth Warren has taken over as the top 2020 Democrat in the national RealClearPolitics average of polls for the first time this cycle.
Why it matters: While Warren holds just a 0.2-point average lead over Joe Biden, she's led the pack in the last two Quinnipiac polls and has consistently won more positive attention online than any other candidate in recent weeks.
An Oct. 8 Quinnipiac poll showed 29% of Democratic and independent voters say Warren is their top choice. Biden trailed 3 points behind.
Quinnipiac's Sept. 25 poll had Warren with a 2-point lead at 25% support.
"Warren maintains her strength in the Democratic primary, which has been consistently growing since the start of her campaign. This poll confirms her status as a co-frontrunner with Biden," Quinnipiac University Polling Analyst Tim Malloy said in a statement.
The bottom line: Warren's steady rise in the polls has officially changed the order of the primary field, which has otherwise remained relatively stable. Watch for whether this changes after next week's debate.
Go deeper