Joe Biden's campaign has a new strategy to win over female voters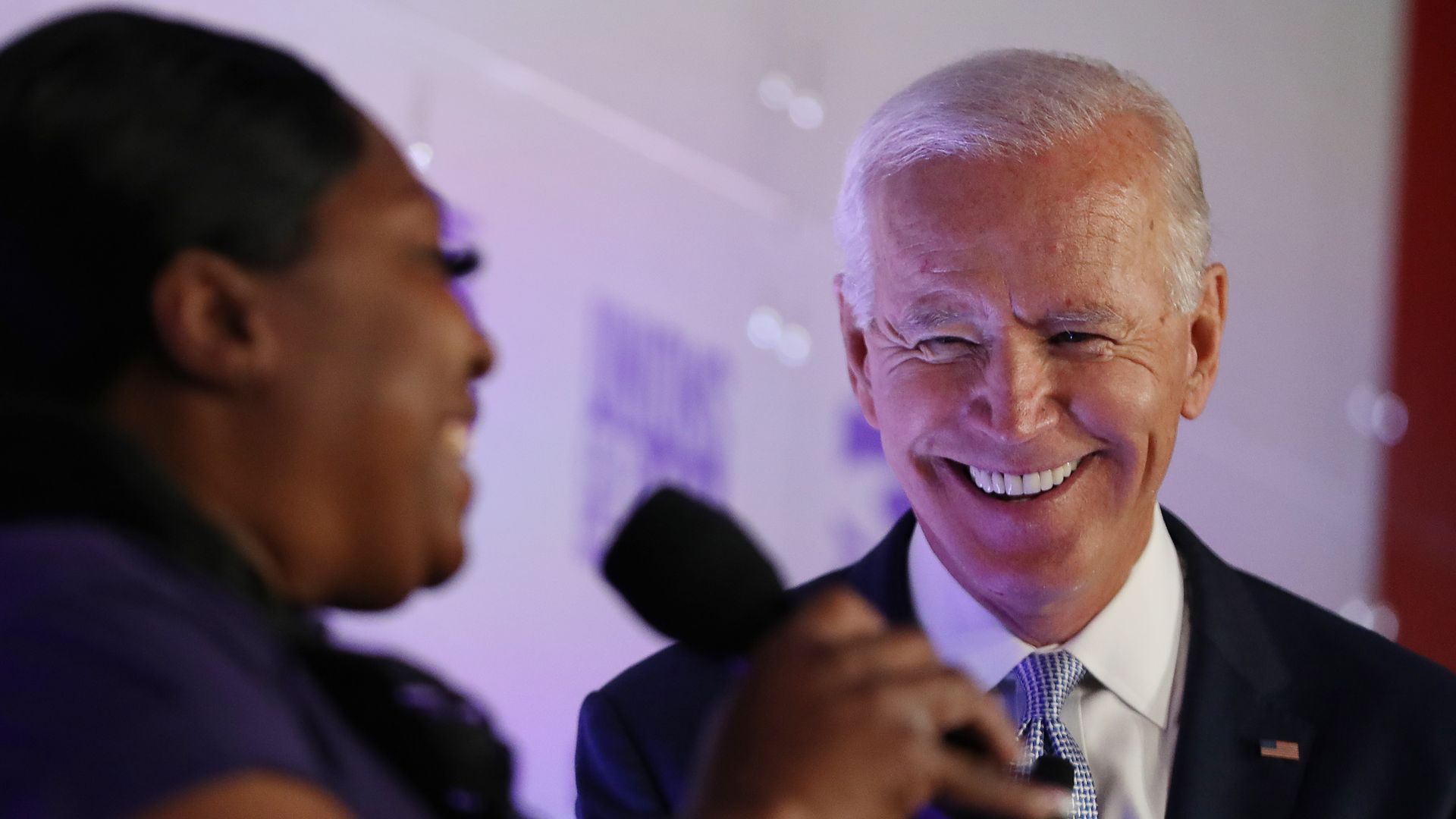 Joe Biden's presidential campaign is launching the "Women for Biden" group today in its latest effort to target specific voters ahead of the primaries next year.
Why it matters: Female voters and candidates helped Democrats win races at all levels across the country in the 2018 midterms. Biden's campaign is hoping to extend that trend into 2020 and highlight how he'd fight against "Trump's war on women," as the campaign put it.
Details: Women for Biden is led by nearly 60 women from 16 states, including Iowa, Florida, Arizona, California, Utah and Colorado.
The surrogates will host fundraising events, women-to-women phone banks and other campaign events.
The campaign hopes this group will help build "a grassroots movement to reach out to and organize women voters to help Joe Biden become the Democratic nominee and defeat Donald Trump," per Adonna Biel, the campaign's deputy press secretary.
While Sen. Elizabeth Warren is within striking distance of Biden in the polls, he currently has a 10-point lead over her among female voters, per Morning Consult.
What they're saying: "Everything is at stake in this election, and winning is going to take us all coming together, knocking on doors, making calls, and reaching out to our mothers and sisters and friends to get them involved, too," said Denise Bauer, executive director of Women for Biden.
Go deeper: Watch the launch video here
Go deeper