U.S. begins to withdraw troops from northern Syria after Trump's Turkey call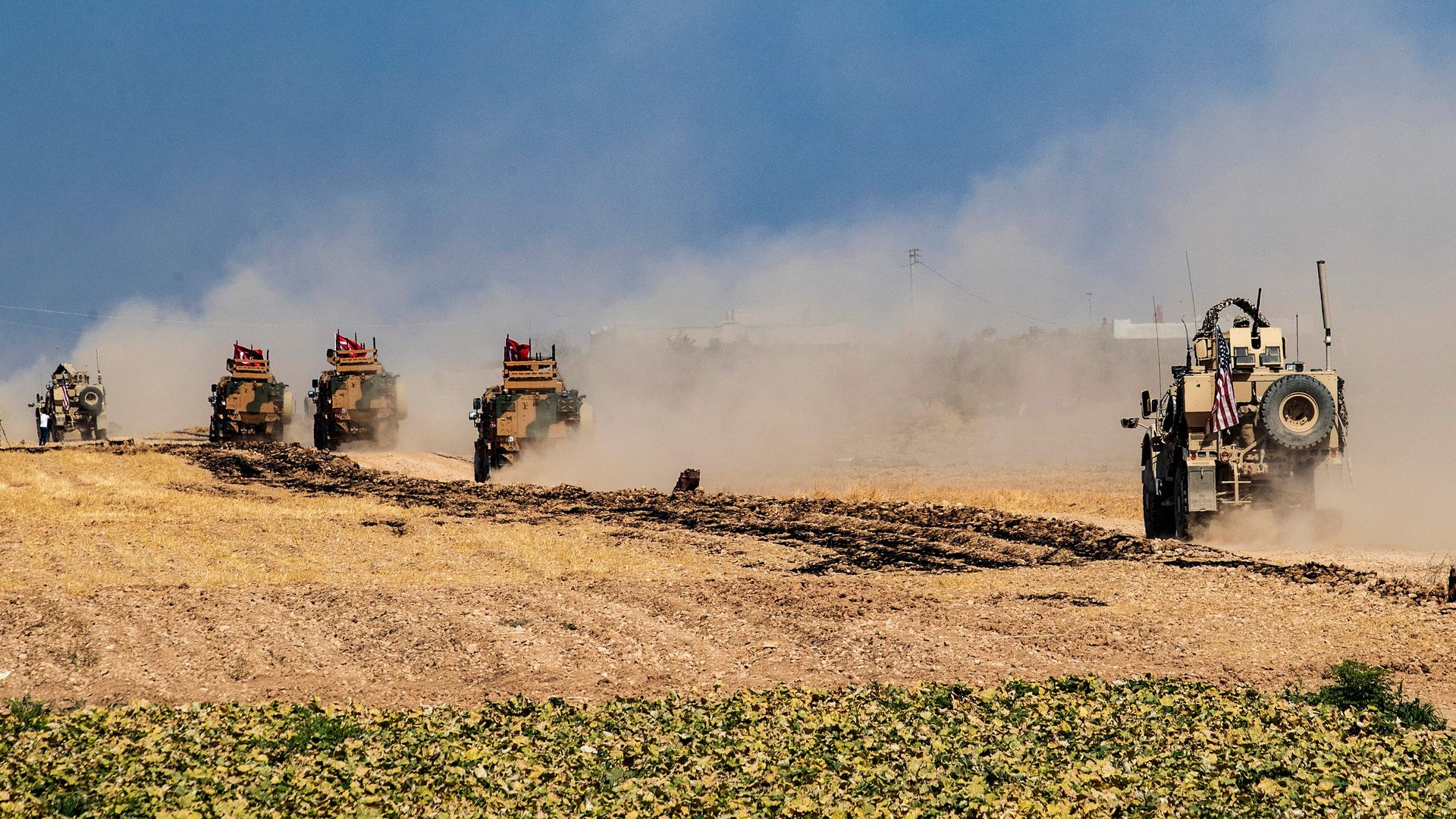 The U.S. began pulling out its troops from northern Syria near the Turkish border on Monday, reports the Washington Post.
Why it matters: The U.S. had been trying for months to broker a truce between two allies, Turkey and the Kurdish fighters in the region, after the defeat of ISIS, but this decision effectively removes the U.S. from the equation.
Between the lines, from Axios White House editor Margaret Talev:
Trump's policy change could be deadly news for the Kurdish fighters in northern Syria, who have been U.S. partners in the fight against ISIS.
The Kurds have long feared Turkey would cross the border and kill them if U.S. troops left Syria.
Former national security adviser John Bolton insisted months ago that the U.S. drawdown would need an agreement by Turks that protected America's Kurdish partners. But Turkey bristled at that — and Bolton is no longer in his job.
Go deeper