Kurt Volker resigns as McCain Institute head over Ukraine "distraction"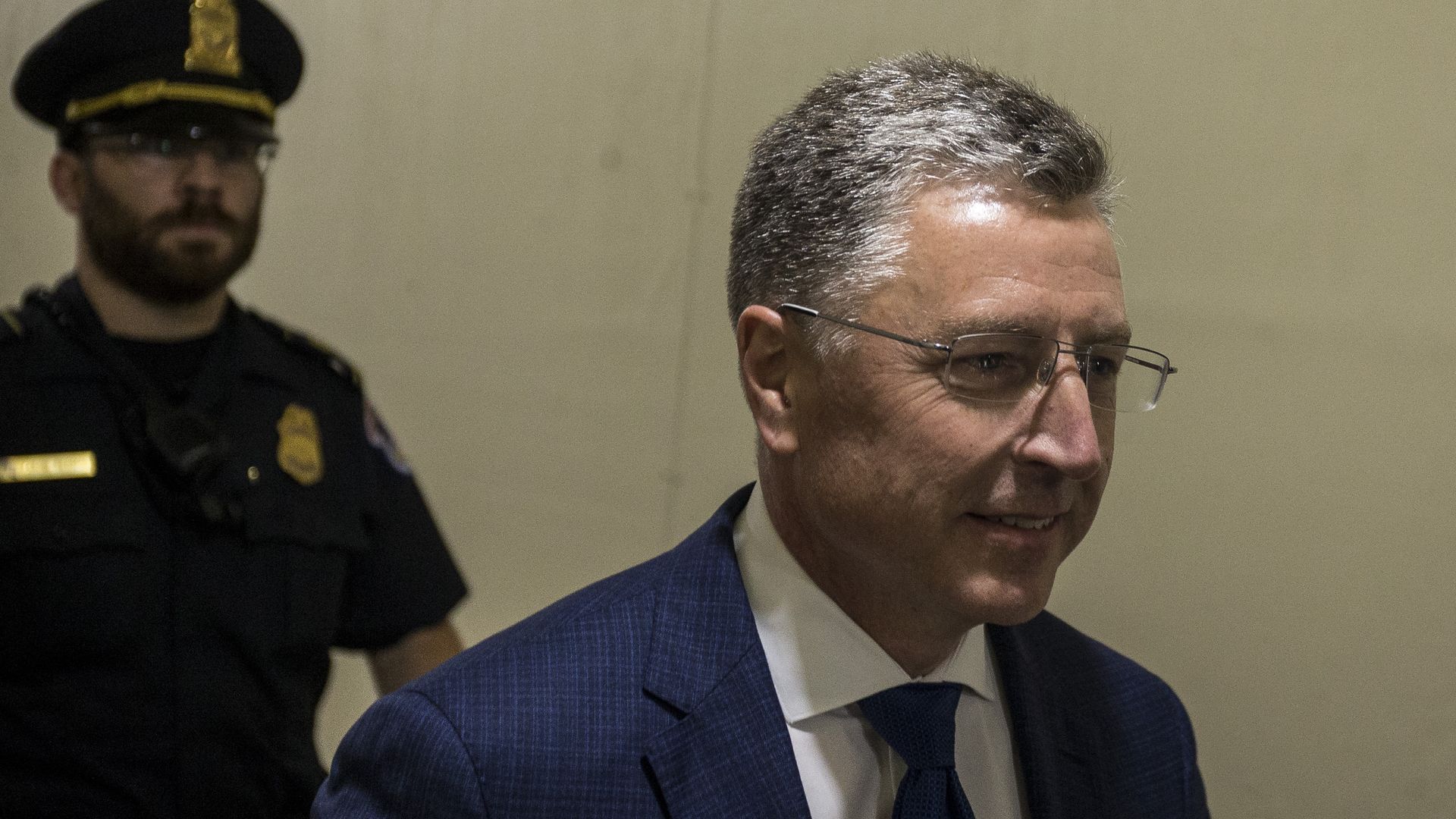 Former Ukraine envoy Kurt Volker resigned from his position as executive director of the McCain Institute amid scrutiny over his role in President Trump's ongoing controversy of his dealings with Ukraine's government.
The big picture: CNN's Jake Tapper reported that the McCain Institute stood by Volker until his release of text messages to a group of House committees showed that he was much more involved with the Ukraine matter than he had told people.
In a statement, Volker wrote that the Ukraine controversy "risks becoming a distraction from the accomplishments and continued growth of the Institute," where he has worked since 2012.
Nick Rasmussen, who oversees the institute's national security and counterterrorism programs, will take over as acting director.
The organization aims to advance "character-driven leadership based on security, economic opportunity, freedom and human dignity" around the world.
Context: Volker resigned from his envoy position last month before he testified to committees overseeing the Trump impeachment inquiry that he had no knowledge of the administration's efforts to get Ukraine to investigate the Bidens.
Go deeper: Ron Johnson says Sondland told him of possible Ukraine quid pro quo
Go deeper