Susan Collins condemns Trump's call for China to investigate Bidens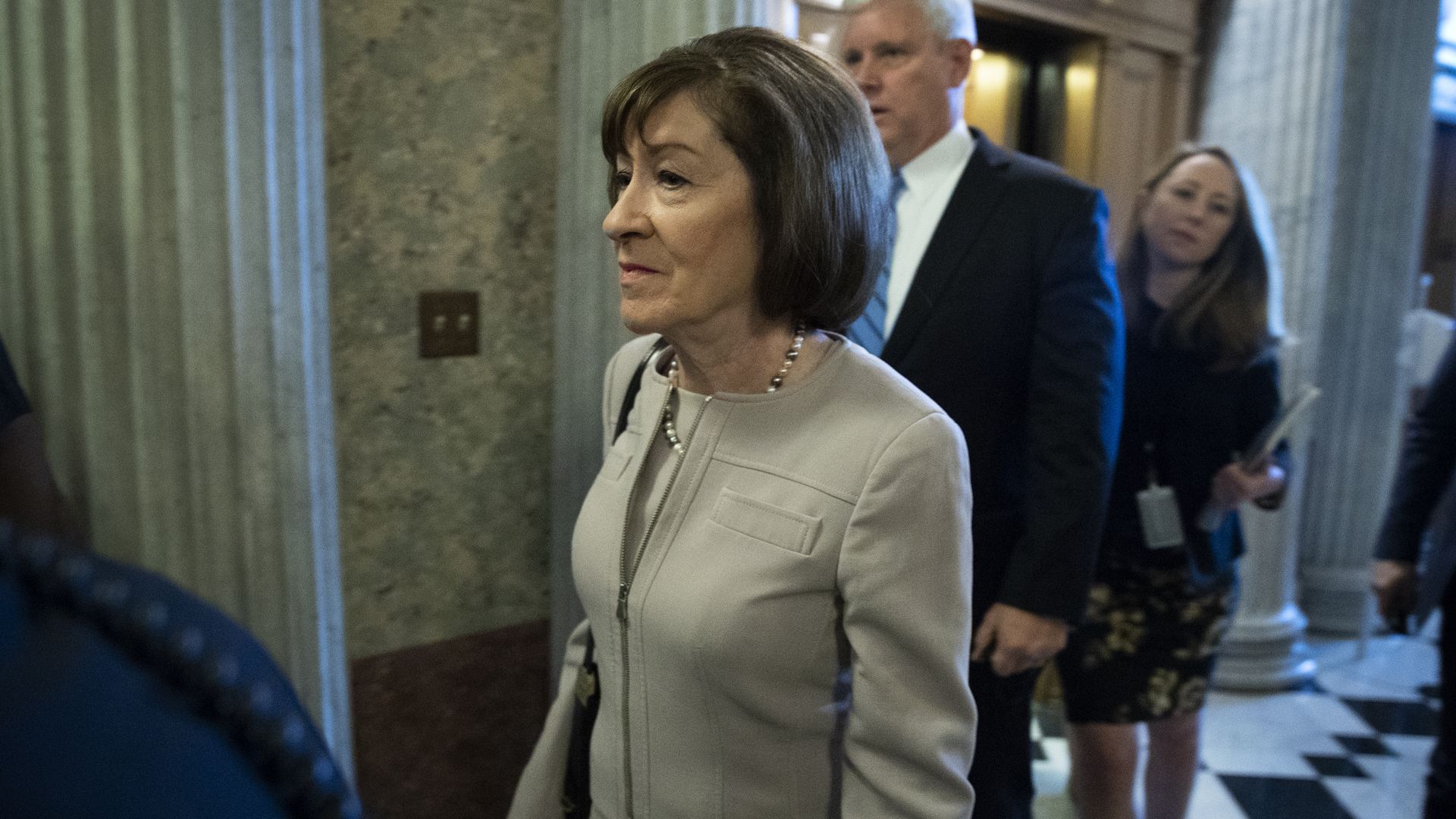 Sen. Susan Collins (R-Maine) on Saturday became the 3rd Republican senator to break ranks with GOP leadership and condemn President Trump's public call for China to investigate former Vice President Joe Biden and his son, according to the Bangor Daily News.
The big picture: Collins joins Sens. Mitt Romney (R-Utah) and Ben Sasse (R-Neb.) in publicly criticizing Trump's comments, which he made just days after Democrats launched a formal impeachment inquiry over revelations that he had made the same request to the president of Ukraine.
What they're saying: Collins said it was "completely inappropriate" for Trump to invite China to investigate Biden.
"I thought the president made a big mistake by asking China to get involved in investigating a political opponent."
Between the lines: Should the House vote to impeach Trump, the Senate would host a trial to determine whether the president should be removed from office.
While none of the senators have said they believe Trump's actions are directly impeachable, Collins said she hopes proceedings "will be done with the seriousness that any impeachment proceeding deserves."
"Should the articles of impeachment come to the Senate — and right now I'm going to guess that they will — I will be acting as a juror as I did in the Clinton impeachment trial," she added.
Go deeper: Trump's trifecta of asking foreign powers to interfere in U.S. elections
Go deeper