Pompeo says State Department will follow law in Trump impeachment inquiry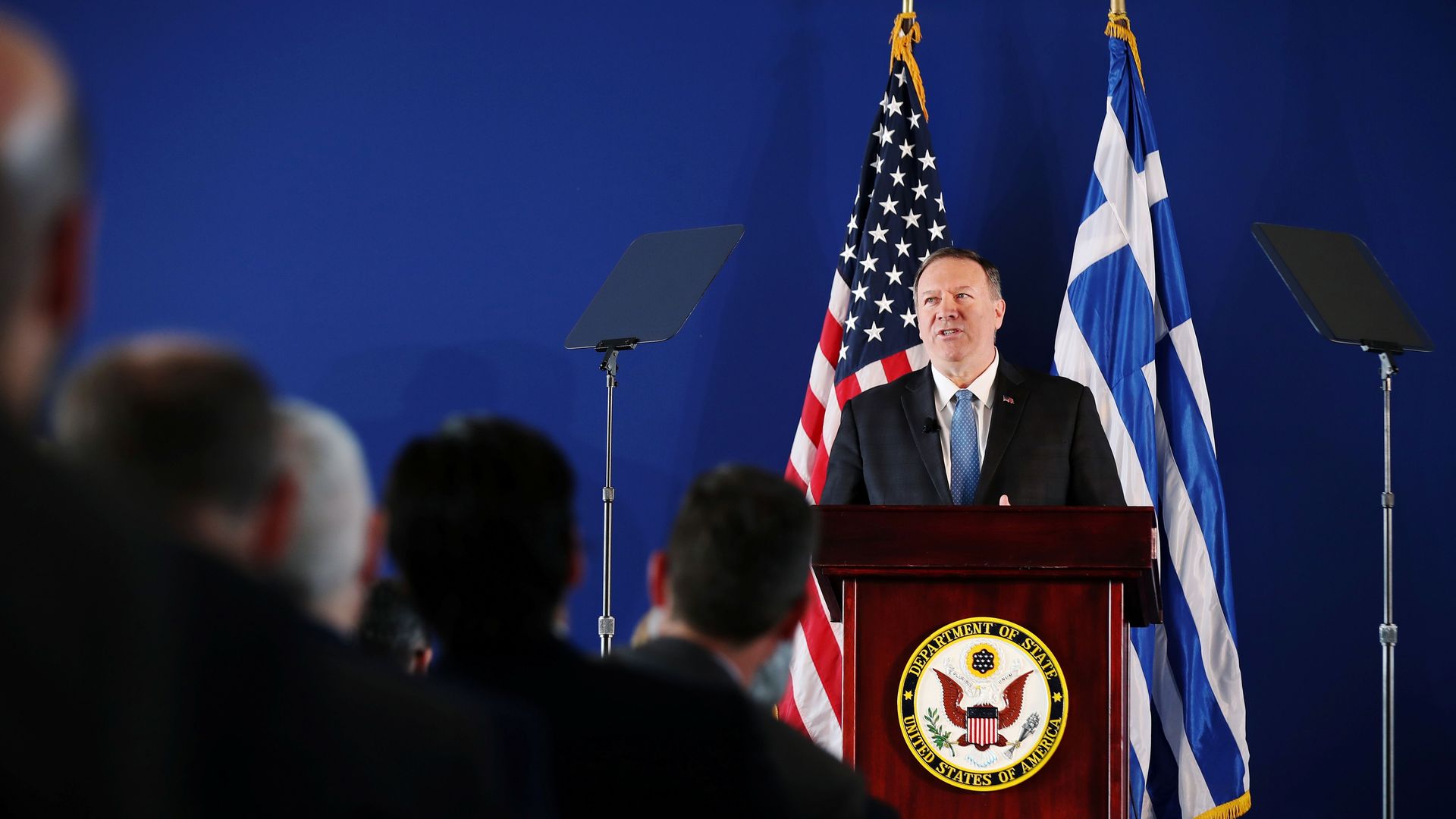 Secretary of State Mike Pompeo said on a trip to Greece Saturday that the State Department will follow the law in the House impeachment investigation into President Trump's attempts to push Ukraine to investigate former Vice President Joe Biden and his son, according to AP.
Why it matters: Pompeo previously accused Democrats of "intimidating" State Department officials who had been asked to cooperate and said the dates for the witness interviews the House had scheduled were "not feasible." In response, the chairs leading the inquiry warned that defiance would be considered "evidence of obstruction." Pompeo will allow Democrats to interview several witnesses next week, per AP.
Details: Among the witnesses being interviewed next week is Gordon Sondland, the U.S. ambassador to the European Union who helped draft a statement that would have committed Ukraine's president to investigate the Ukrainian energy company on whose board Hunter Biden had served.
Former U.S. Ambassador to Ukraine Marie Yovanovitch will testify on Oct. 11. Rudy Giuliani told the Wall Street Journal last week that he considered Yovanovitch to be an obstacle to his efforts to push Ukraine to investigate the Bidens and that he informed Trump of his concerns shortly before she was abruptly recalled in May 2019.
Yes, but: "The Trump administration and House Democrats often disagree about what the law requires, leaving open the question of how Pompeo may interpret Democrats' demands for key information about Trump's handling of Ukraine," per AP.
Axios first reported last week that the White House is planning to send Speaker Nancy Pelosi a letter arguing that Trump and his team can ignore lawmakers' demands until she holds a full House vote formally approving an impeachment inquiry.
Go deeper: U.S. envoys drafted statement committing Ukraine president to Biden probe
Go deeper