Judge orders White House to preserve records of Trump's calls with foreign leaders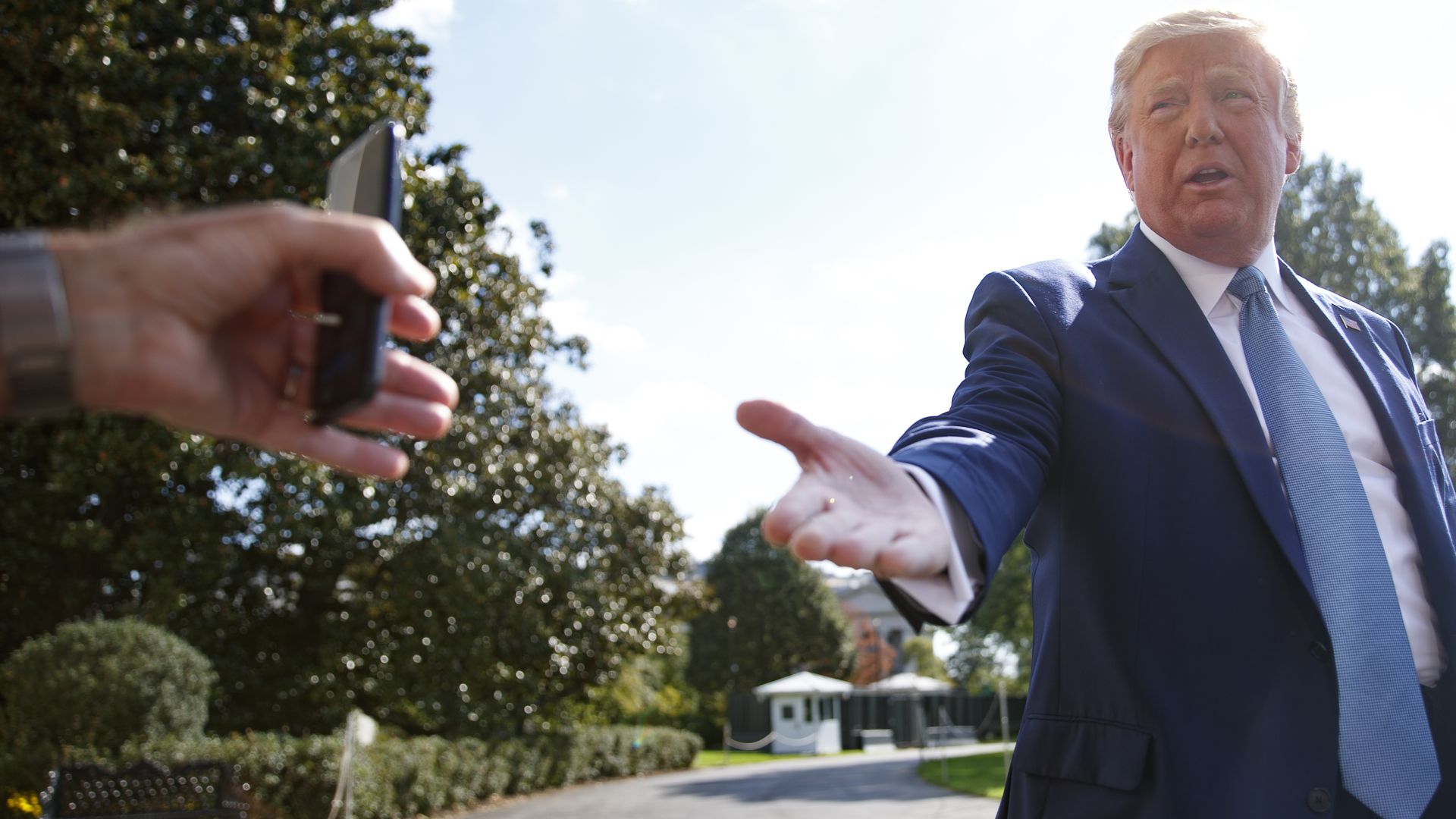 U.S. District Judge Amy Berman Jackson ordered the White House on Thursday to preserve records of President Trump's communications with foreign leaders, including those with Ukraine's president that have spurred an impeachment inquiry in the House, according to Politico.
Why it matters: Jackson's order seems to address concerns outlined in a whistleblower complaint that the White House has used procedures reserved for highly sensitive information to limit access to potentially damaging conversations between Trump and foreign leaders. CNN has reported that officials took steps to restrict access to Trump's calls with Vladimir Putin, Saudi Crown Prince Mohammed bin Salman and Chinese President Xi Jinping.
Details: Jackson ordered the White House to not destroy records of Trump's "meetings, phone calls, and other communications with foreign leaders," and to preserve "all records of efforts by White House or other executive branch officials to return, 'claw back,' 'lock down' or recall White House records" about dealings with foreign officials, per Politico.
The order is the result of a lawsuit filed in May by a watchdog group and 2 history-focused organizations that alleged the Trump administration is violating the Presidential Records Act.
Though the suit predates Trump's phone call with Ukrainian President Volodymyr Zelensky, lawyers asked Jackson on Oct. 1 to issue a temporary restraining order, citing reports that records of Trump's communications were being locked down.
Jackson did not grant the restraining order, but she did file the request for 6 categories of records to be preserved.
The other side: Justice Department lawyers said in a court filing on Oct. 2 that the White House has taken steps to secure the records the plaintiffs are concern about.
Government lawyers in another court filing this week said they believe the suit lacks legal merit and asked Jackson to dismiss the lawsuit.
Go deeper: Second Ukraine whistleblower has "firsthand knowledge" of Trump allegations
Go deeper