Biden: Abuse of power is the defining characteristic of Trump's presidency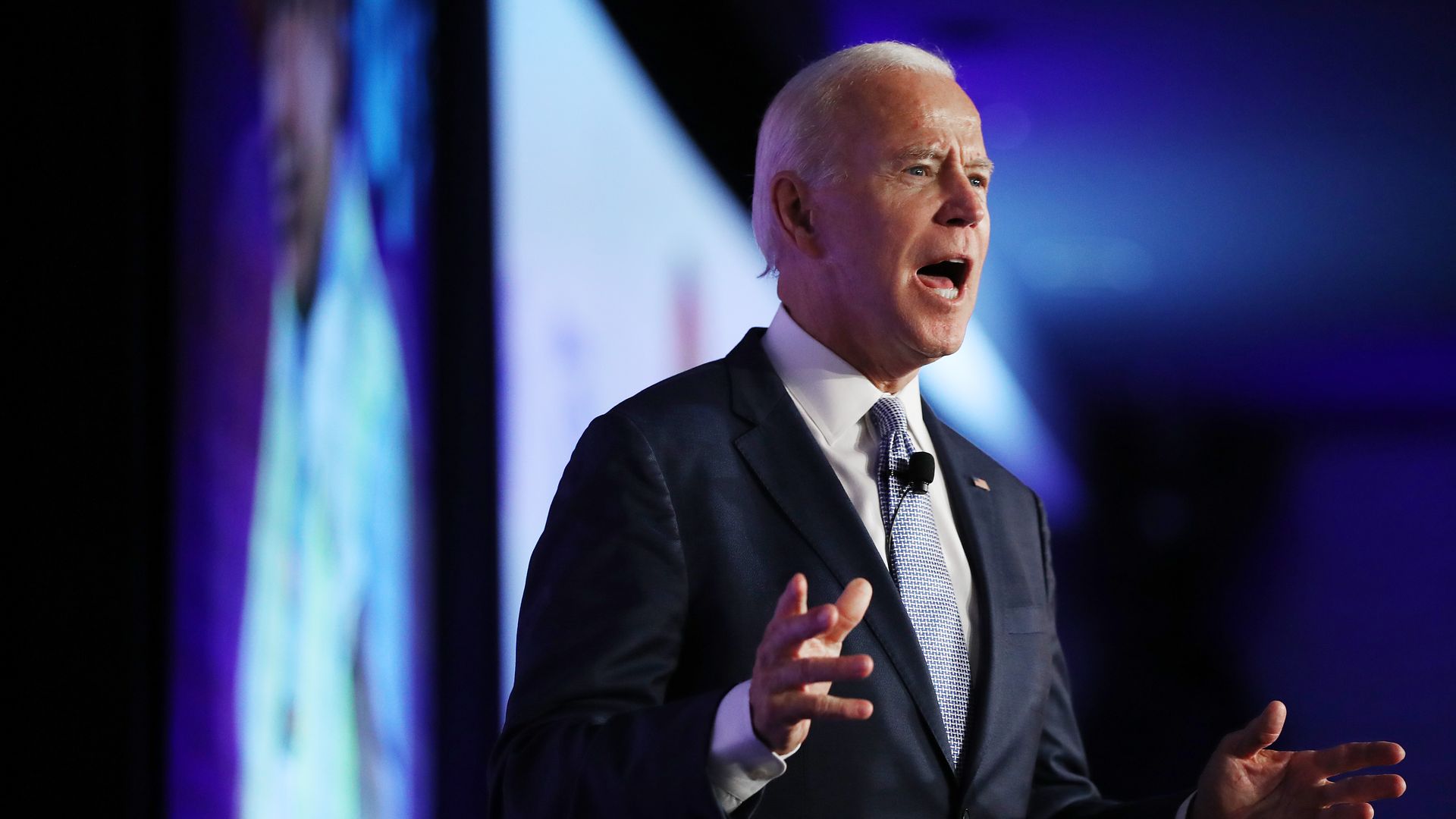 In a Washington Post op-ed Saturday night, Joe Biden addressed the mounting storm over President Trump's calls for Ukraine and now China to investigate him and his son, condemning the president for "using the highest office in the land to advance his personal political interests instead of the national interest."
Why it matters: Much has been made about how Biden would respond to the Trump-Ukraine scandal, which has sparked an impeachment inquiry 13 months before the 2 candidates could potentially face off in the 2020 presidential election. Biden repeated a common refrain — that he intends to "beat [Trump] like a drum" next year — and added that while "the House does its job on impeachment," he'll continue campaigning "to ensure that the United States is once again the leader of the free world."
Key excerpts:
"Our first president, George Washington, famously could not tell a lie. President Trump seemingly cannot tell the truth — about anything. He slanders anyone he sees as a threat. That is why he is frantically pushing flat-out lies, debunked conspiracy theories and smears against me and my family, no doubt hoping to undermine my candidacy for the presidency."
"We now know he has abused the foreign policy of the United States in an attempt to extract political favors from multiple countries. ... This isn't just an academic exercise in political theory. A president who puts his self-interest ahead of the public good and the nation's security poses a threat to the daily lives of every American."
"[T]o Trump and those who facilitate his abuses of power, and all the special interests funding his attacks against me: Please know that I'm not going anywhere. You won't destroy me, and you won't destroy my family. And come November 2020, I intend to beat you like a drum."
Go deeper ... Fact check: What Joe and Hunter Biden actually did in Ukraine
Go deeper