Hong Kong protests: Thousands demonstrate against face mask ban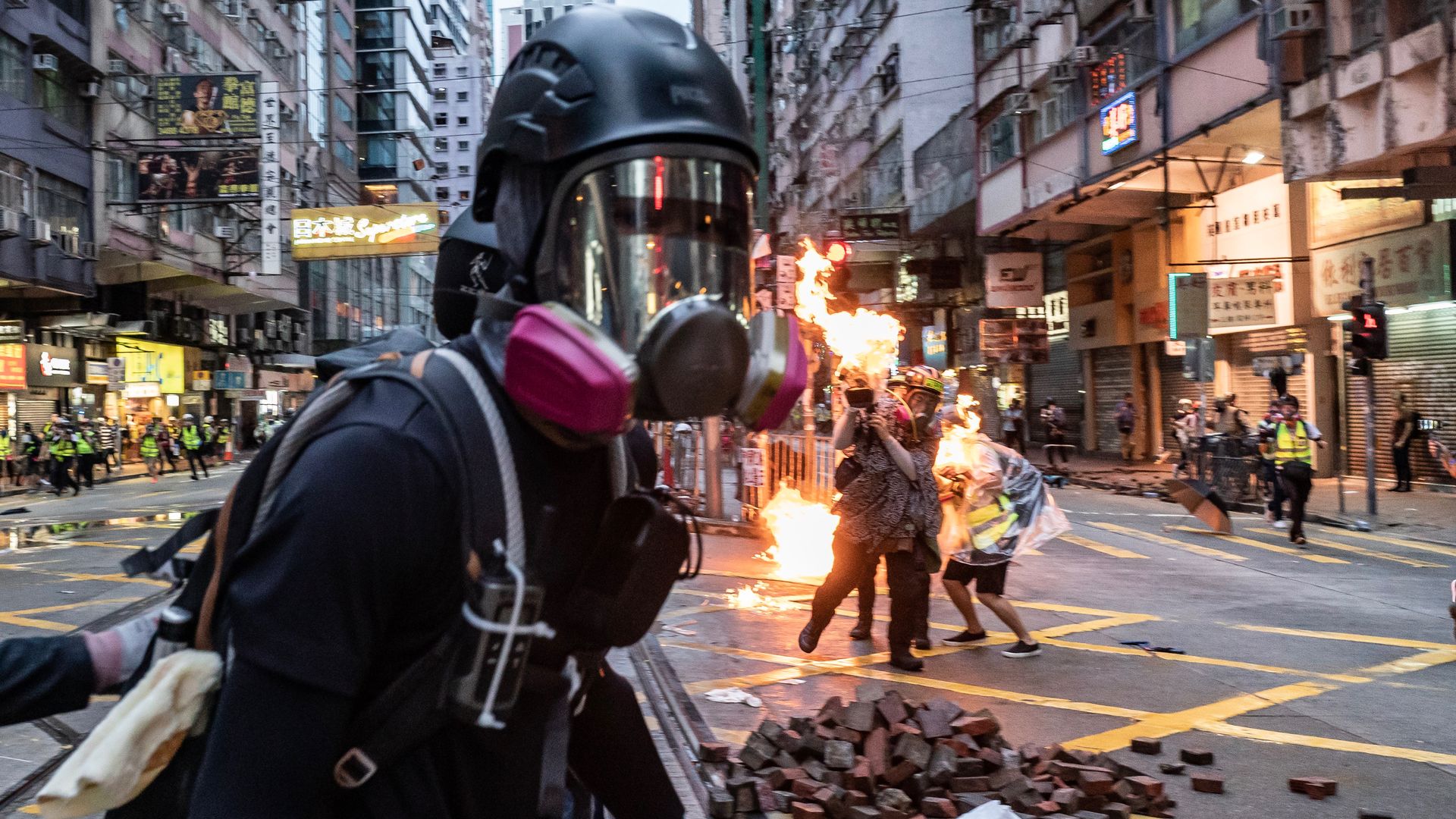 Tens of thousands of people demonstrated in Hong Kong for the 18th consecutive weekend, this time in defiance of face mask ban passed by chief executive Carrie Lam, who invoked a "colonial-era law that allows for new regulations when the territory faces 'a state of serious danger,'" according to the New York Times.
The big picture: Protestors defied the ban by wearing face masks, vandalizing subway stations, setting fire to banks, attempting to flood buildings, and throwing bricks and fire bombs at police officers.
Details: The emergency law also gives the Hong Kong government powers to impose curfews, censor media and seize control of ports and transport links, but police are only enforcing the ban on masks.
What they're saying: "We're not afraid of getting arrested," one woman who was at the protest on Sunday and declined to give her last name told the Wall Street Journal. "The government is trying to suppress us even more—that's exactly why this movement started in the first place."
In a speech Saturday, Lam condemned the demonstrations and said they are evidence that the government's ban on face masks is necessary.
In photos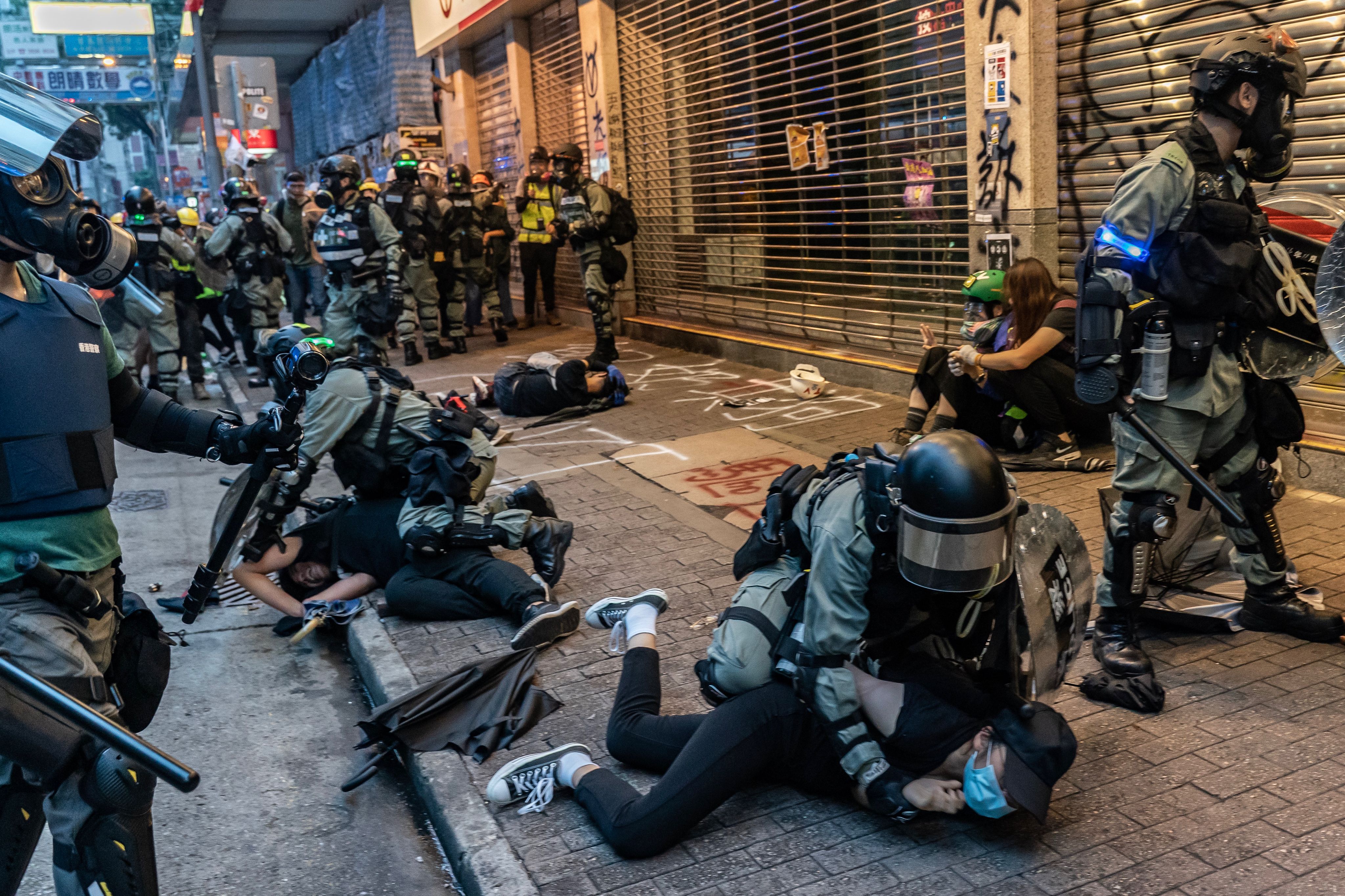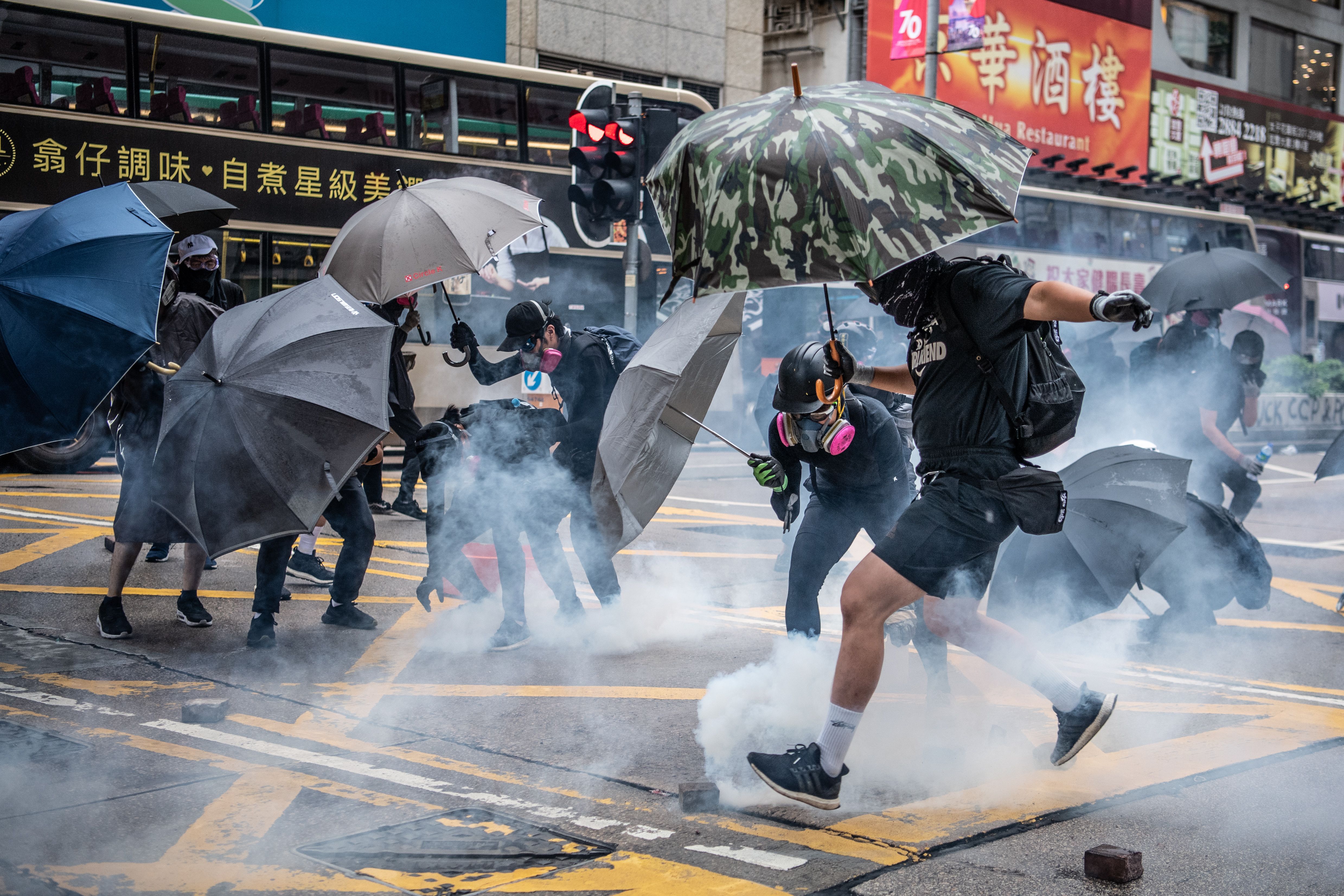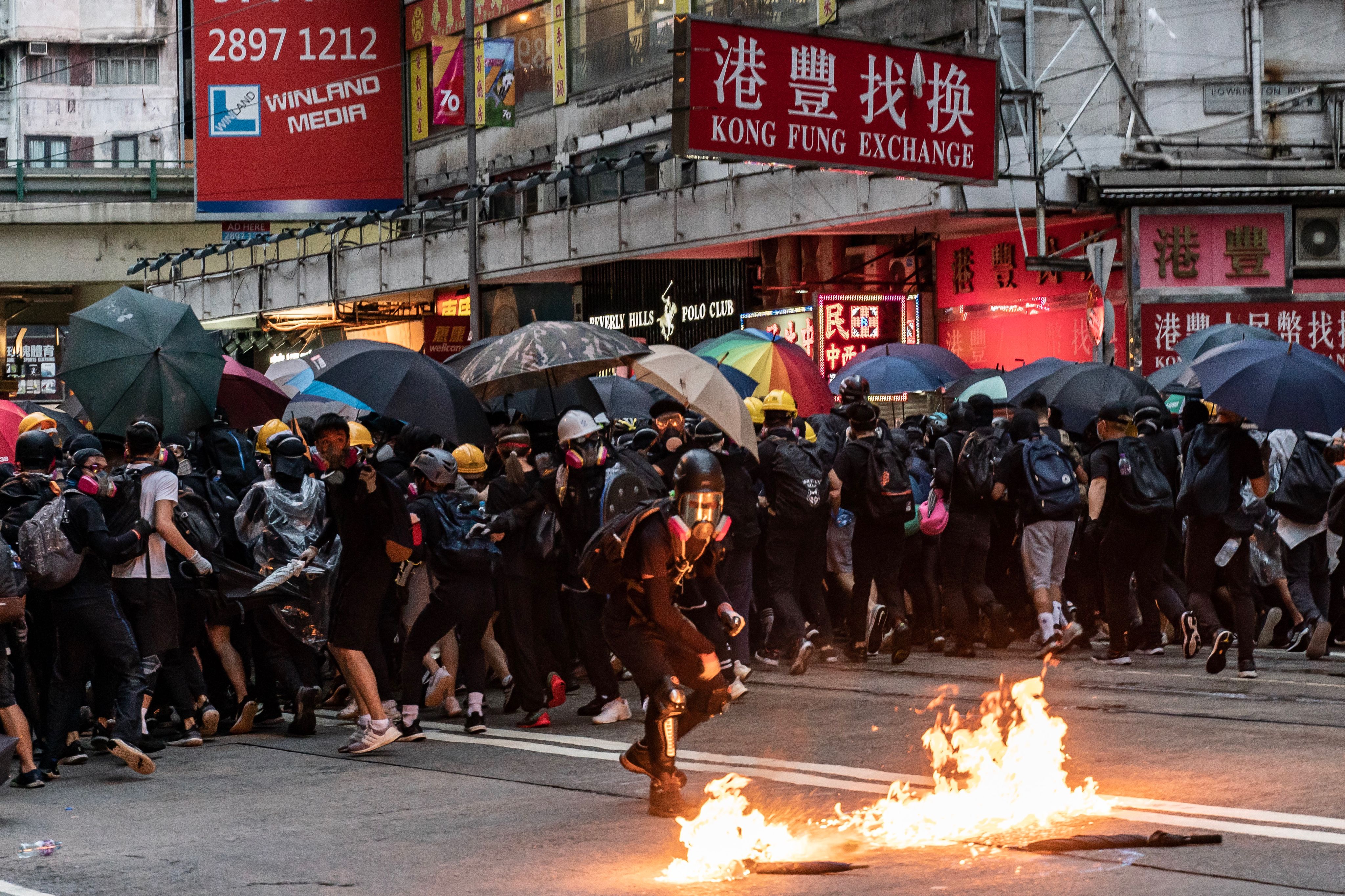 Go deeper: Hong Kong suspends business, transit following protests
Go deeper