U.S. rebukes North Korea's claim that nuclear talks broke down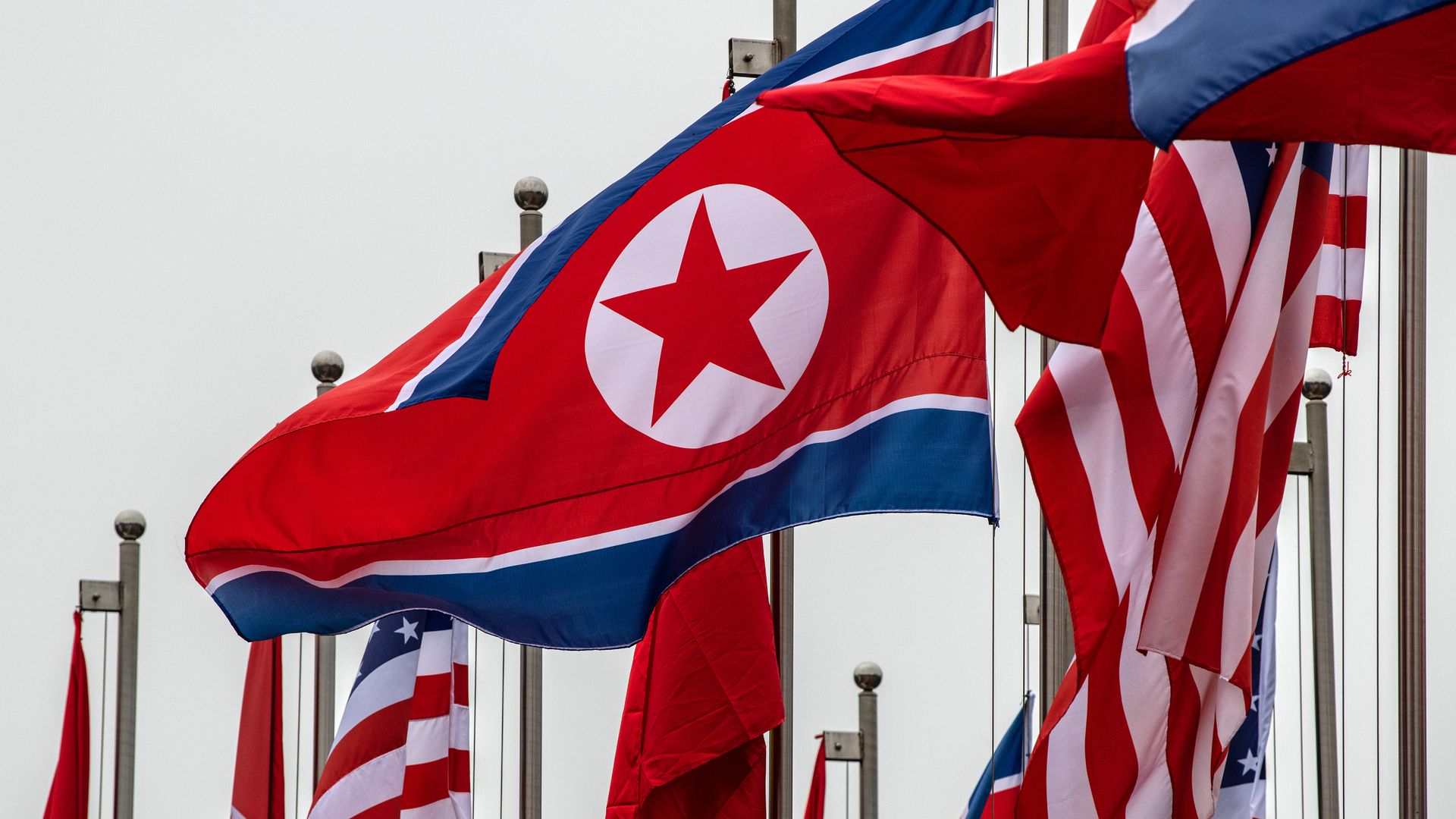 U.S. and North Korean officials disagreed with each other on whether denuclearization talks broke down on Saturday, Bloomberg reports.
The big picture: These talks were a hopeful precursor to another summit with Trump and Kim Jong-un, after February's meeting in Hanoi left the leaders empty-handed and back to square one at the negotiating table. This week, North Korea fired at least 1 suspected submarine-launched ballistic missile for the first time since 2016.
What they're saying: The U.S., through a State Department spokesperson, says it plans to return to Stockholm in 2 weeks to continue what it frames as productive denuclearization talks — but North Korea is suggesting the talks "broke down."
"The negotiation did not live up to our expectations and broke down. I am very displeased," North Korean nuclear envoy Kim Myong Gil said, according to South Korea's Yonhap News Agency.
"The early comments from the DPRK delegation do not reflect the content or the spirit of today's 8 1/2 hour discussion. The U.S. brought creative ideas and had good discussions with its DPRK counterparts," State Department spokesperson Morgan Ortagus said a few hours after North Korea's statement.
Where it stands: The State Department claims it previewed "a number of new initiatives" that would allow the U.S. to "make progress in each of the four pillars of the Singapore joint statement."
The language in the four-point document brokered between the two countries in Singapore last year is vague on the process of denuclearization, as North Korea wanted it to be.
Go deeper: The 4 pillars of Trump and Kim's "historic" document
Go deeper