Mark Esper: Trump ordered stepped-up military operations in Afghanistan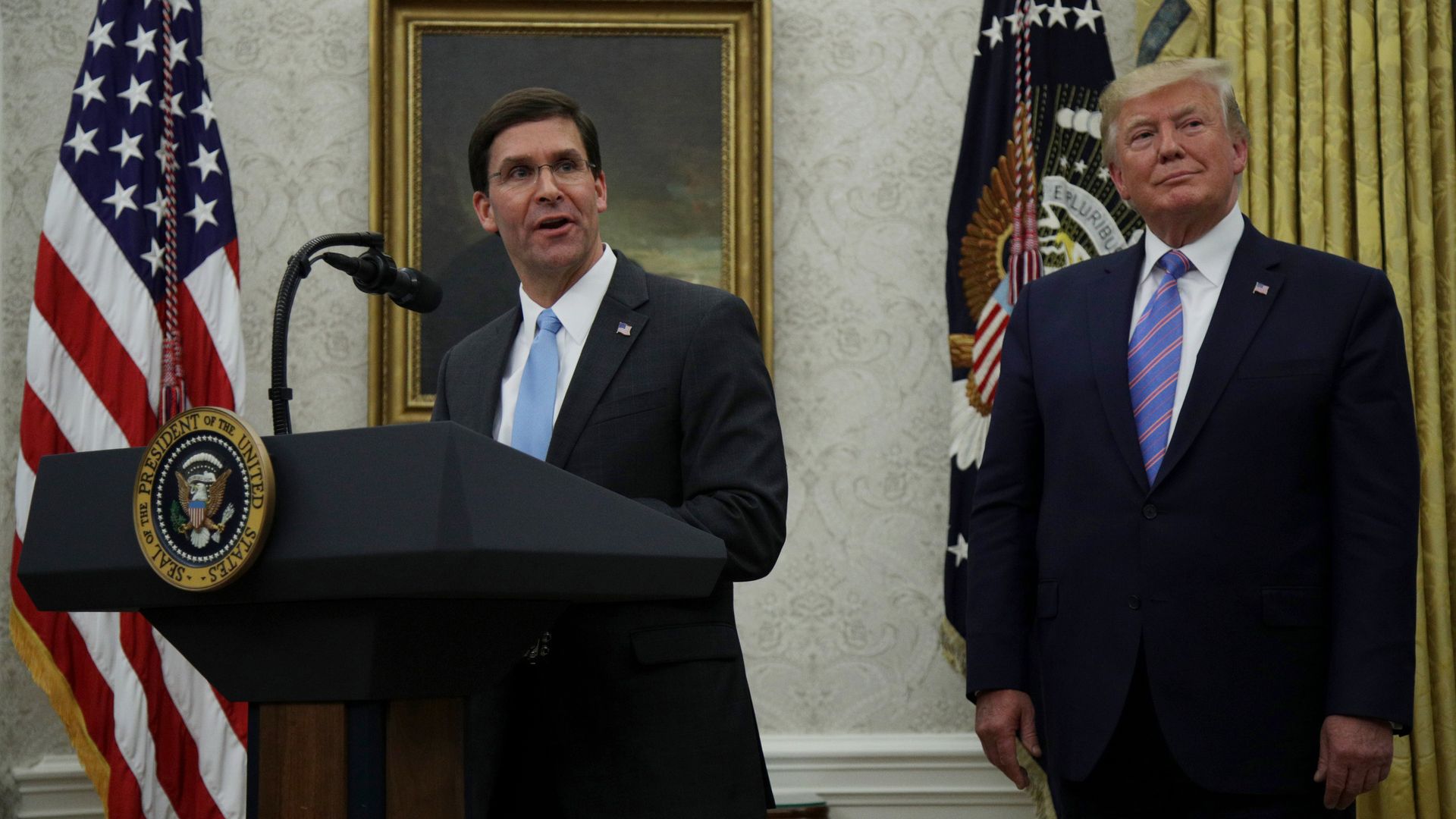 Defense Secretary Mark Esper indicated on Friday that President Trump has ordered the U.S. military to step up attacks against militants in Afghanistan following failed peace talks with the Taliban, Politico reports.
Where it stands: A Taliban delegation recently met with U.S. diplomat and special envoy for Afghanistan Zalmay Khalilzad for informal discussions in the Pakistani capital, the New York Times reports. Taliban members did not identify the talks as formal peace discussions, but said "that one may take place in the future."
What they're saying: "We did step up our attacks on the Taliban since the [September peace] talks broke down," Esper told reporters this week, according to Task & Purpose. "The president spoke about this publicly. We did pick up the pace considerably."
Esper added the plans include "air and ground" attacks, Politico notes, but declined to provide further details.
The U.S. military headquarters that manages operations in Afghanistan has not publicly addressed new directives from Trump.
Background: The Trump administration paused peace talks last month that aimed to conclude the 18-year-old conflict with the Taliban and cut troops in Afghanistan from 14,000 to 8,600.
Go deeper:
Go deeper