NYT: U.S. envoys drafted statement committing Ukraine president to Biden probe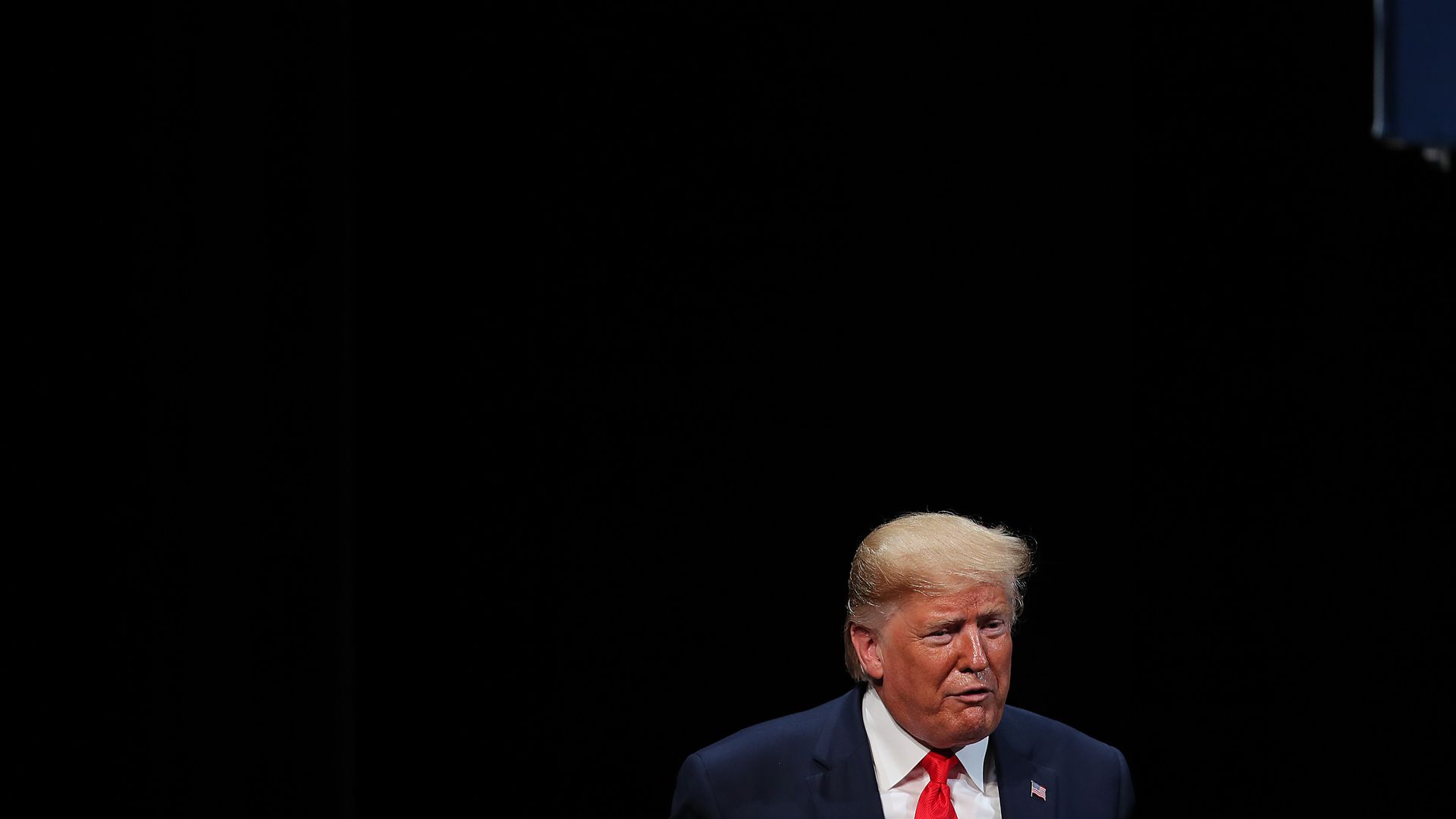 Former U.S. envoy to Ukraine Kurt Volker and Ambassador to the EU Gordon Sondland drafted a statement in August committing Ukrainian President Volodymyr Zelensky to investigating the Ukrainian energy company for which Hunter Biden previously served on the board, the New York Times reports.
Why it matters: The statement, which also included a commitment to investigate Ukraine's alleged role in interfering in the 2016 election on behalf of Hillary Clinton, appears to be documentary evidence of high-level diplomats shaping foreign policy to the tune of President Trump's political agenda, per the Times.
Volker and Sondland believed that the statement would help "pacify" Trump and his lawyer Rudy Giuliani, who were fixated on unsubstantiated conspiracy theories about Ukraine, and "normalize relations between the two countries" as the new president assumed office.
Giuliani and a top aide to Zelensky were reportedly aware of the statement's drafting, but it's unclear if it was ever delivered to Ukraine.
Volker's testimony
In a closed-door deposition Thursday before House committees investigating Trump and Ukraine, Volker testified that the Ukrainian government had "a lot of questions" about why Trump had frozen military aid to Ukraine, and that he "did not have a good explanation," per CNN.
Volker disclosed September text messages from Bill Taylor, the top U.S. diplomat to Ukraine, to Volker and Sondland: "I think it's crazy to withhold security assistance for help with a political campaign," Taylor said, after stating that "the message to the Ukrainians (and Russians) we send with the decision on security assistance is key. With the hold, we have already shaken their faith in us."

After reportedly speaking with Trump, "Sondland texted back that there was no quid pro quo, adding, 'I suggest we stop the back and forth by text,'" the NYT reports.
It is not clear if the statement drafted for Zelensky came up during Volker's testimony.
The big picture: Volker and Sondland are both named in the whistleblower complaint that is now at the center of an impeachment inquiry into Trump. The revelations that have been reported out of Volker's testimony, which lasted more than 9 hours and is the first of at least 5 depositions of current and former State Department officials, suggest there is much more to be learned.
Go deeper:
Go deeper