Rory Stewart announces bid for mayor of London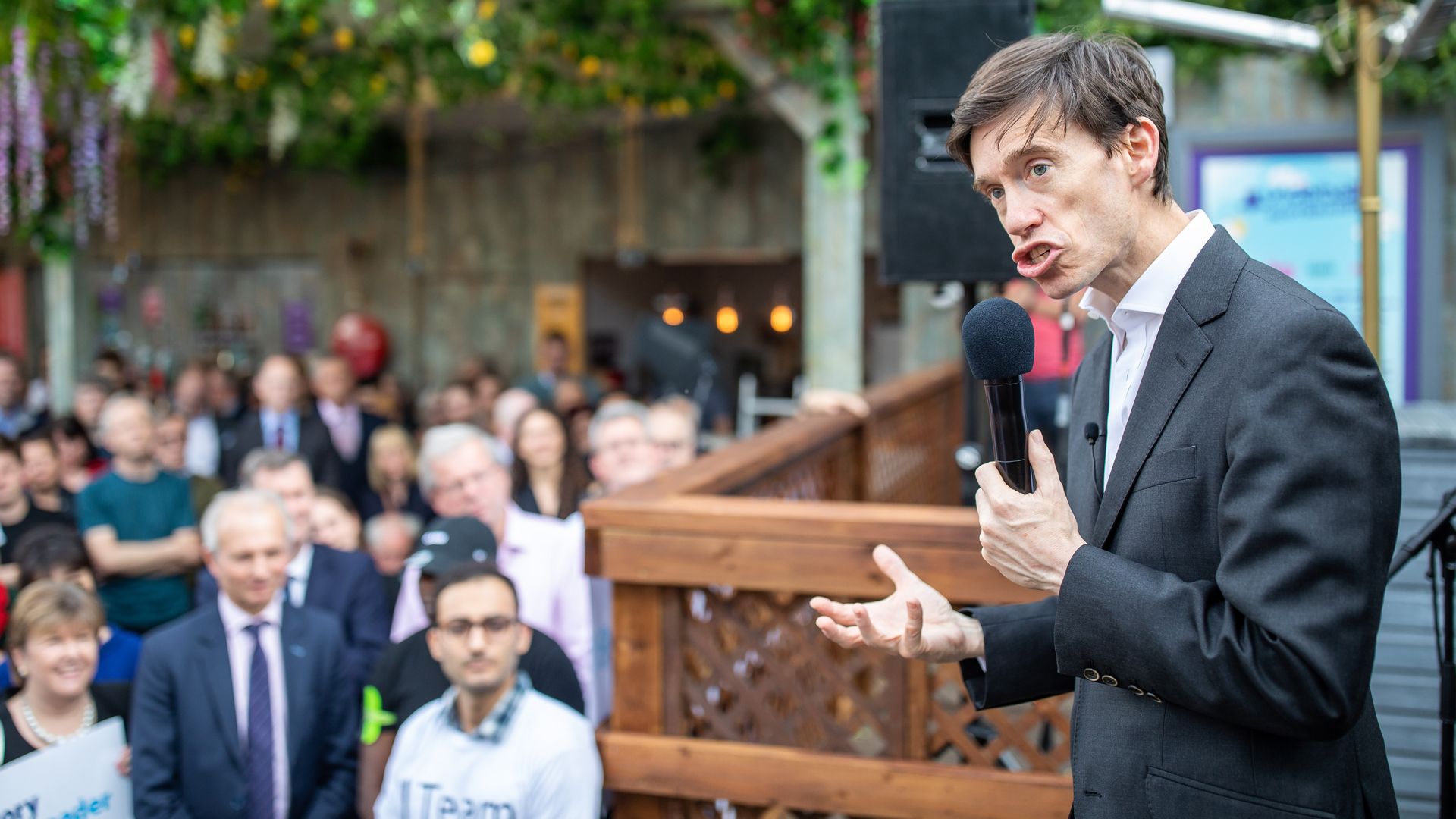 Rory Stewart, who challenged British Prime Minister Boris Johnson for the leadership of the Conservative Party earlier this year, announced Friday that he is leaving Parliament and the Conservatives to enter the 2020 race for mayor of London as an independent.
The big picture: Stewart's surprise announcement comes after he gained something of a cult following with an unorthodox leadership campaign, though he ultimately finished 5th. After Johnson expelled him and 20 other MPs from the party last month for defying him over Brexit, he floated the idea of a new centrist party along the lines of French President Emmanuel Macron's En Marche.
Stewart rose to national prominence during the leadership campaign by touring the country and blitzing social media, often personally visiting areas to meet with people using the hashtag #RoryWalks.
That concept stems from his pre-parliamentary career, when he wrote a book about his solo walk across Afghanistan in early 2002. His resume also includes tutoring Princes William and Harry and serving as a coalition governor in Iraq in 2003 at age 30.
The state of play: London's current mayor, Labour's Sadiq Khan, is seeking re-election. He heads into May's election as the heavy favorite, though his approval rating has fallen sharply. Khan's primary challenger is Conservative Shaun Bailey, a London Assembly member, who has faced controversy over his past comments on Hindus and Muslims.
London's mayoral ballot requires voters to select their top 2 choices with the winner selected via an automatic runoff between the top 2 candidates.
Stewart's centrist candidacy hinges on the notion that he'd be the clear second choice for a broad church of voters across the political spectrum, allowing him to pull out a win.
The bottom line: With no clear path for Stewart in Parliament under Johnson, this move — undoubtedly a longshot — will allow him to stay nationally relevant and continue to test his unorthodox campaigning style.
Should he succeed, Johnson has proven that the London mayorship can act as a viable stepping stone to 10 Downing Street.
Go deeper: Stewart sat down with Axios last month to discuss his fears about the "breaking" of British politics
Go deeper