Stephen Miller's secret think tank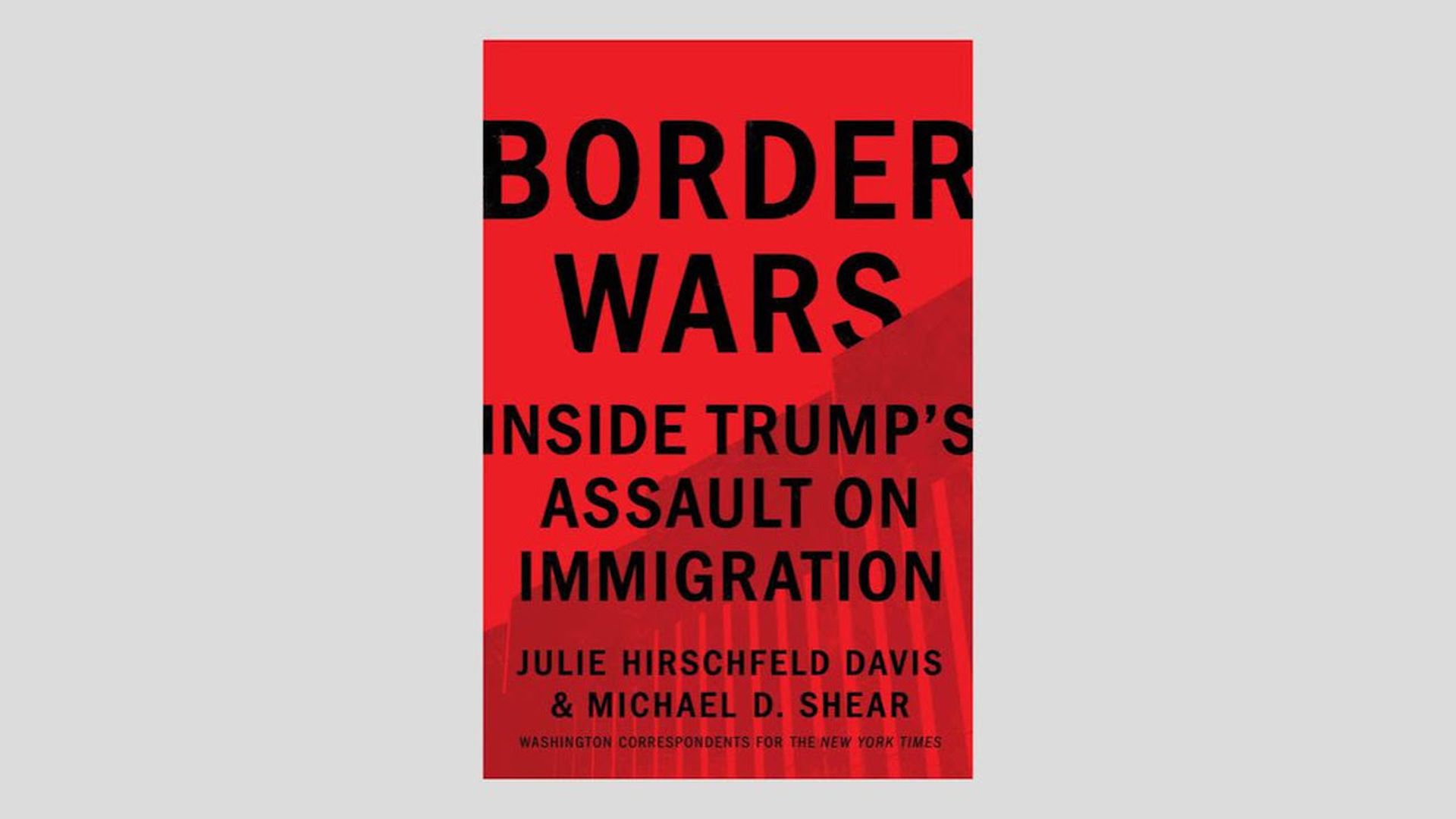 Stephen Miller "was running a sort of secret immigration think tank out of the West Wing," the N.Y. Times' Julie Davis and Mike Shear report in "Border Wars: Inside Trump's Assault on Immigration," out Tuesday.
Quick take: Miller is Trump's top immigration adviser and the engineer of the administration's hardline policies. Miller allegedly pushed for the resignation of former Homeland Security Secretary Kirstjen Nielsen because she pointed out legal barriers to Trump's immigration plans.
What they're saying in the book:
"The group, which usually met on Fridays, was part of a quiet but methodical effort... to seize control of the machinery of government and use it to make good on the president's immigration agenda ... Miller moved his task force's meetings to his small office on the top floor of the West Wing, jamming 15 or 20 people around a conference table..."
"They scribbled their plans on large white flip charts, and the list of what they had to do grew longer and longer. They discussed overhauling the way the United States admits skilled workers, revamping ICE's enforcement priorities and strategies for enhancing visa security. One early assignment from Miller was for the group to scour the immigration statutes and look for grounds of in-admissibility that were not being enforced."
"Another target was an old but ill-defined standard that said the country did not have to admit anyone who was likely to become dependent on the government for survival. That one would ultimately become an obsession for Miller."
Go deeper