The ALDS is set to be a home run fest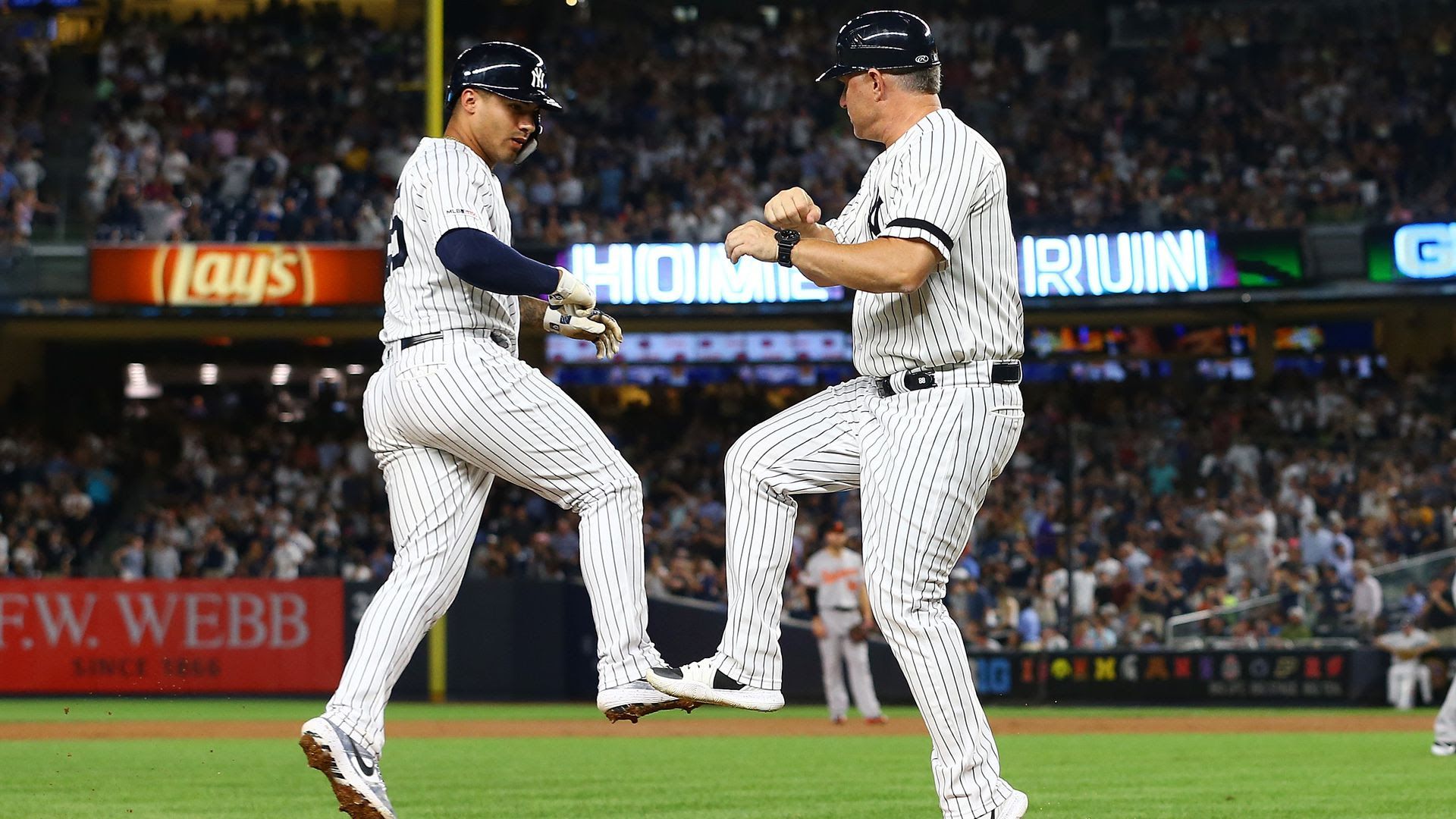 Last season, the Yankees set an MLB record with 267 bombs.
This season: 4 teams broke that record, and 3 of them are in the ALDS: the Twins (307), the 2019 version of the Yankees (306) and the Astros (288).
Rays at Astros, 2pm ET (FS1)
Season series: Rays 4-3
Pitching matchup: Despite their penchant for openers, the Rays will use a true starter in Tyler Glasnow (6-1, 1.78 ERA in 12 starts), while the Astros are going with some guy named Justin Verlander (21-6, 2.58 ERA).
Wild stat: Astros aces Zack Greinke ($34.5 million) and Verlander ($28 million) were paid roughly the same amount of money as the entire Rays roster this season ($63 million).
Twins at Yankees, 7pm ET (MLBN)
Season series: Yankees 4-2
Pitching matchup: Jose Berrios (14-8, 3.68 ERA) will be making his first postseason start for the Twins, while James Paxton (15-6, 3.82 ERA) will take the mound for the Yankees after ending the season with 10 straight wins.
The backdrop: The Yankees beat the Twins in the ALDS in 2003, 2004, 2009 and 2010, as well as the 2017 wild-card game. They've won 10 straight playoff games against the them and 13 of 15 overall. The curse is astounding.
Go deeper: Check out Kendall's NLDS preview
Go deeper