Hundreds of accused priests get no oversight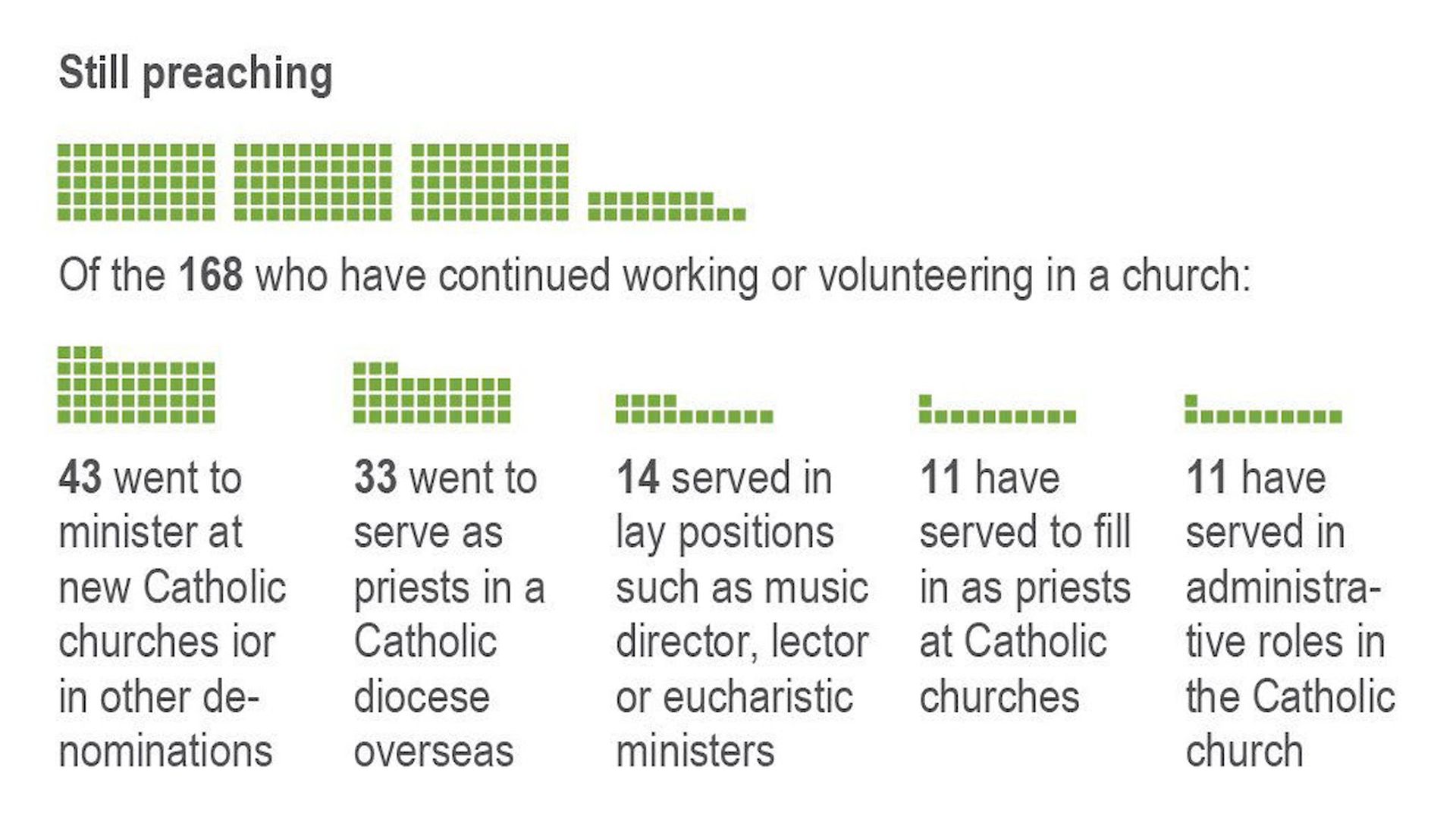 There has been "little to no oversight from religious authorities or law enforcement" over the nearly 1,700 priests and clergy members credibly accused of child sexual abuse by the Roman Catholic Church, according to an AP investigation.
Why it matters: Since leaving the church, "dozens have committed crimes, including sexual assault and possessing child pornography," per AP.
The priests, deacons, monks and lay people have taught in schools, counsel sexual assault survivors, volunteer at nonprofits helping at-risk kids and foster children, notes AP.
The big picture: Many of the accused priests and clergy members were never formally charged and lived as private citizens after leaving the church. Deciding if a priest is credibly accused is often an internal matter since individual dioceses set their own standards, per AP.
Roman Catholic dioceses around the U.S. want to "publish the names of those it considers to be credibly accused." That opens "a window into the daunting problem of how to monitor and track priests," writes AP.
The names of more than 5,100 clergy members have already been shared.
Go deeper:
Go deeper