Michael Bennet's new Iowa ad highlights the Dem divide on health care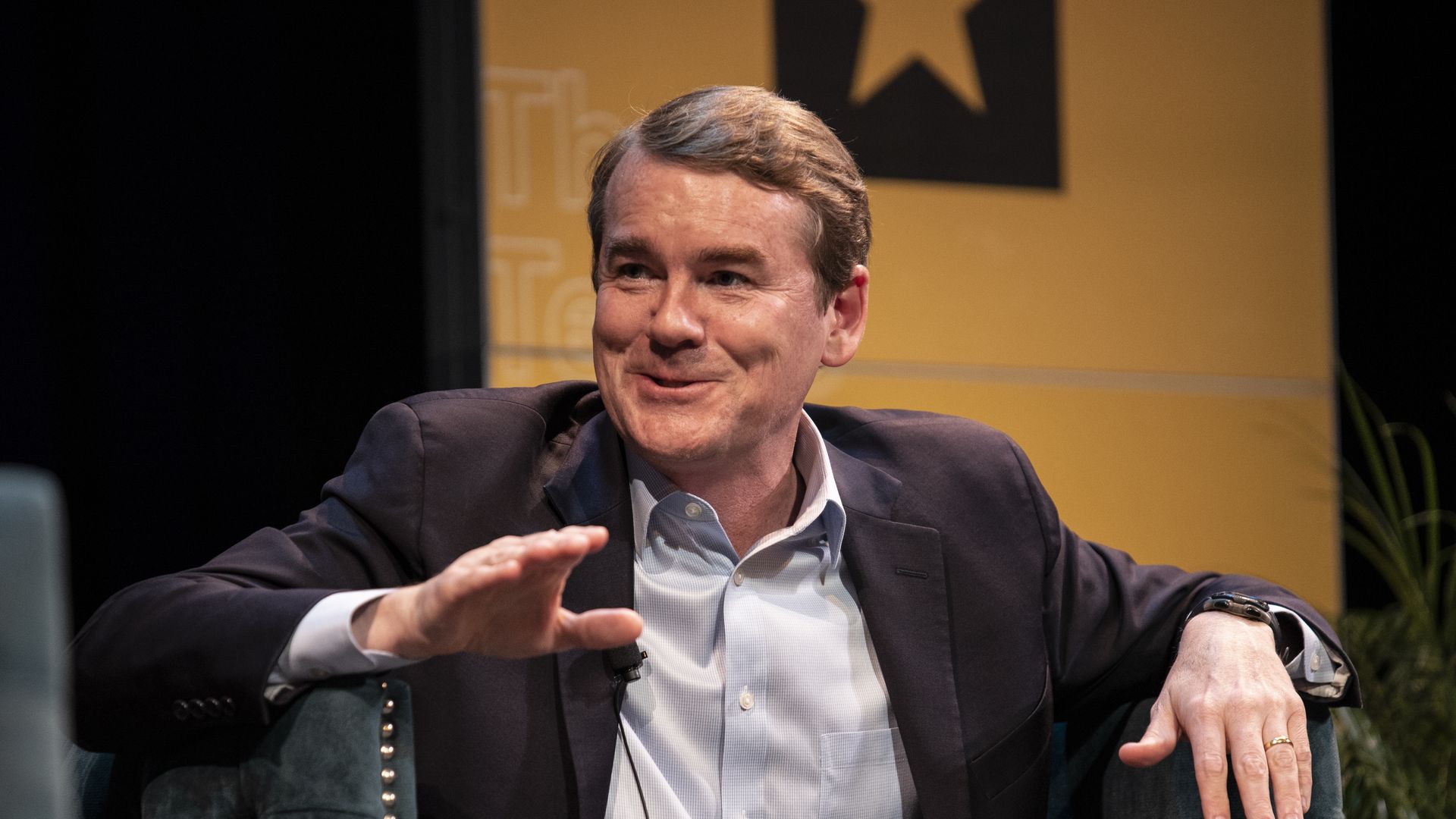 Colorado Sen. Michael Bennet is out with a new Iowa ad for his presidential campaign that argues the best way to beat President Trump is fighting for a public option to be included in the Affordable Care Act — not Medicare for All.
His team has spent over $1 million on 3 ads about Medicare's public option, arguing that's a winning alternative to Medicare for All.
This latest ad is out on the same day that President Trump will be giving a speech in Florida to reportedly unveil his own Medicare plan.
Why it matters: As Bennet struggles to break 1% in the polls and Democrats' divide over health care grows larger, his campaign hopes he can emerge as a leader on this issue by highlighting his decade-long fight for a public option.
Sen. Bennet wrote legislation, called Medicare-X, that would add a public option in some of the ACA's insurance markets.
His last ad specifically focused on "the hard truth" of Medicare for All and why he thinks that's not the best solution.
"I didn't win two swing state elections by apologizing for Obamacare or making empty promises," he says in the ad. "I did it by going everywhere, offering ideas that can win broad support — even the places that don't vote for me. You want to beat Trump? That's how."
Editor's note: This post has been corrected to reflect that Bennet is pushing to add a public option to the Affordable Care Act (not that the option he wrote is already in the ACA).
Go deeper