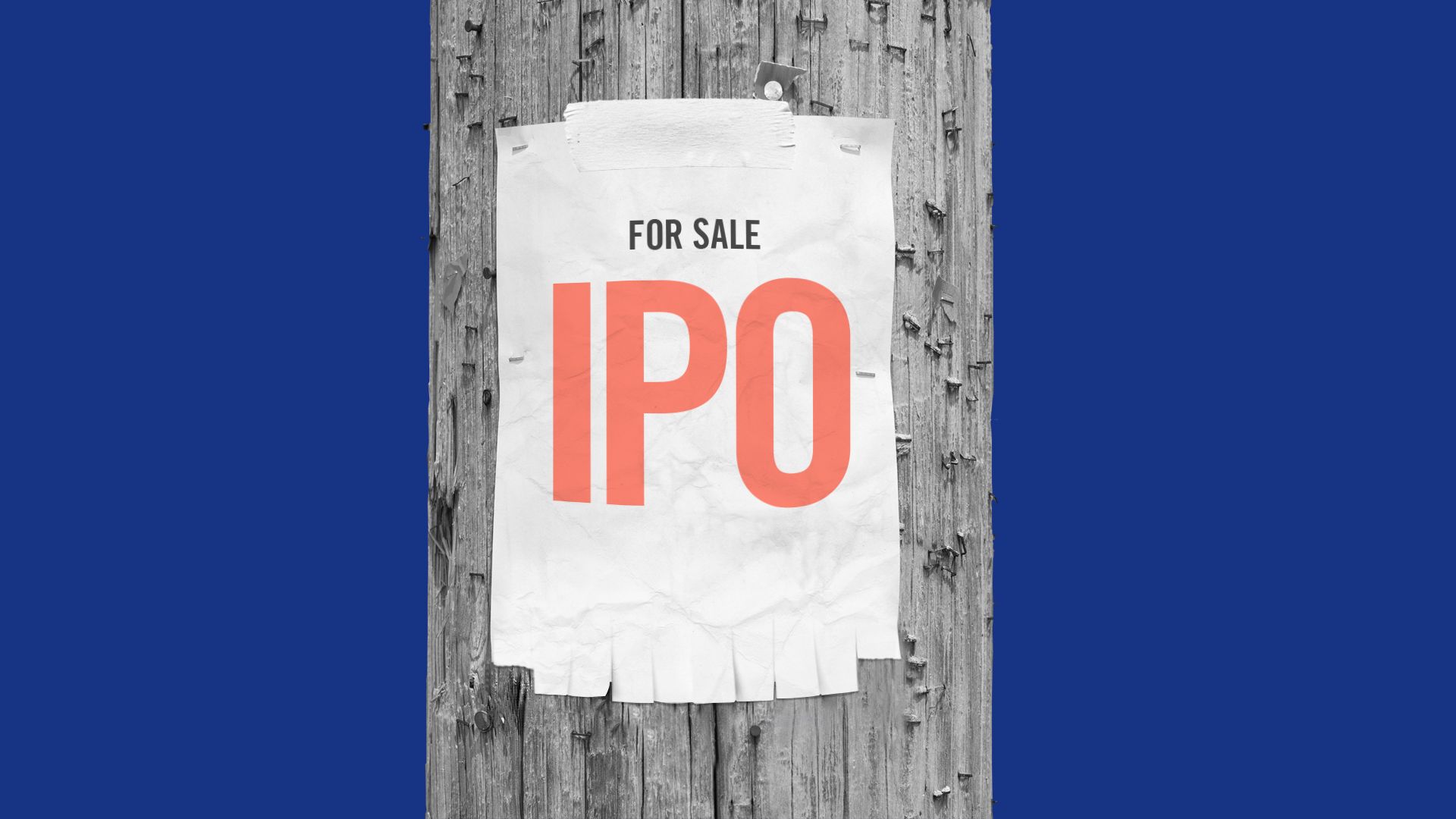 Once upon a time, going public was a fun and joyous thing to do. In the late 1990s, young companies would raise money in an IPO, there would be an enormous first-day pop, everybody would start talking about you, and the combination of new money and free PR would turbocharge your business.
Flash forward: Today, it's hard to find anybody who's happy with way that companies transition from being private to being public. Even the institutional clients of the large investment banks, who can get significant allocations of coveted IPOs, are feeling the pain. Companies like Uber and Peloton have never traded above their IPO price.
Driving the news: Venture capitalists are so unhappy with IPOs that they spent Tuesday at a high-level conference devoted to direct listings — a slightly different way of going public, that doesn't involve raising money.
But direct listings solve none of the problems of being a public company — not just Sarbanes-Oxley compliance and other bureaucratic overheads, but, more deeply, the feeling that you're constantly trying to do your work with second-guessers peering over your shoulder who could seize the company at any time.
The highest-profile direct listing to date, Slack, has traded miserably as a public company. Early trades were above $40 per share, but now it's trading at about $23.
Once you're public, everybody starts to judge you by your share price, over which you have very little control. Private companies can refuse to sell stock at a level lower than they think it's worth, but public companies have no such power to dictate valuations.
Being public is so miserable that people like the Chang family, who founded retailer Forever 21, refused to raise equity capital.
When they expanded using only debt instead, they found themselves overlevered and were forced this week to file for bankruptcy protection. It's not clear that bankruptcy is worse for them than the specter of quarterly earnings reports and activist shareholders.
The bottom line: In 2012, I wrote a feature for Wired about "why going public sucks," and suggested that maybe the answer might lie in companies staying private instead, orchestrating deals on their own terms to provide liquidity to investors and employees who need it.
That never really happened. The market leader in terms of matching buyers and sellers of private-company stock was SecondMarket. They ended up being bought by Nasdaq, which obviously has an interest in maximizing the number of IPOs.
If you have employees and investors who own stock, then they need to be able to sell that stock at some point. So far, no one's come up with a good long-term way of allowing them to (a) sell their equity, while (b) managing to avoid the public markets altogether.
Go deeper ... A seller's market: Lyft is the latest oversubscribed IPO
Go deeper