Obama officials vetoed FDA ban on flavored vaping products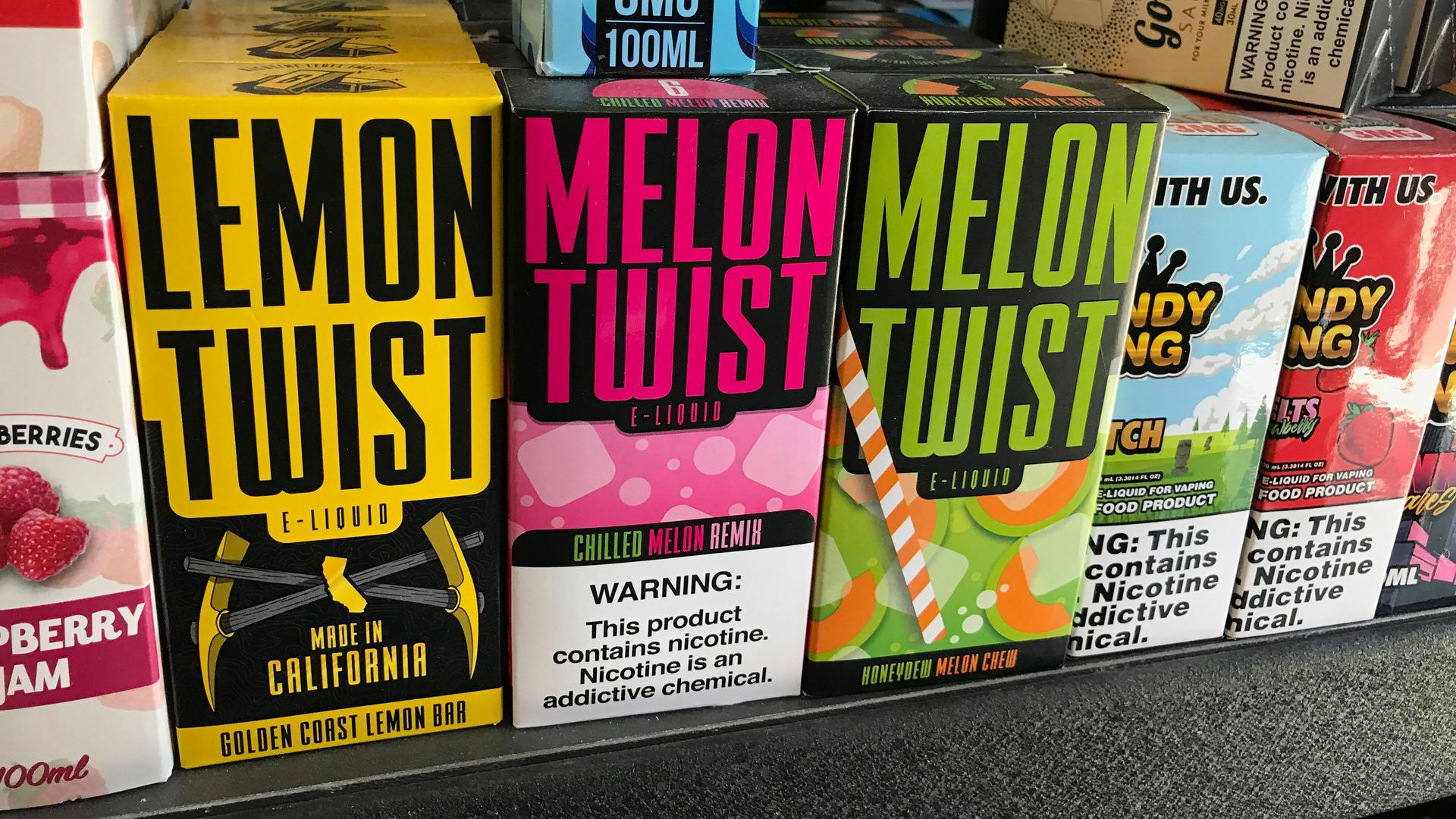 The Obama-era FDA tried to ban flavored vaping products in order to protect kids, but White House officials blocked the plan following aggressive lobbying from the vaping industry, according to hundreds of documents obtained by the LA Times.
Why it matters: The evidence suggesting that flavors could have a significant impact on youth vaping was essentially covered up.
Flavors enticing to teens — like cotton candy or bubble gum — would have been banned from stores. What ended up happening instead was that by 2018, 4.9 million teens had taken up vaping.
Details: 44 meetings between 100 tobacco and vape advocates and Obama officials occurred between October 2015 and February 2016.
These lobbyists were interested in tossing out a draft of the tobacco rule that required the removal of any flavored e-cigarette fluid from the market within 90 days of when the rule took effect.
The rule published in May 2016 without any mention of flavored products. Juul sales, which then included flavored vape pods, skyrocketed.
The Obama administration's explanation for pulling the requirement was that vape shops' predicted economic struggles would outweigh the potential health benefits of the ban, the officials told the Times.
The bottom line, per LA Times: Today's youth epidemic is "exactly the kind of crisis the Food and Drug Administration had warned of four years ago."
Go deeper: GOP allies warn vaping ban will sink Trump in 2020
Go deeper