Kamala Harris asks Twitter CEO Jack Dorsey to suspend Trump's account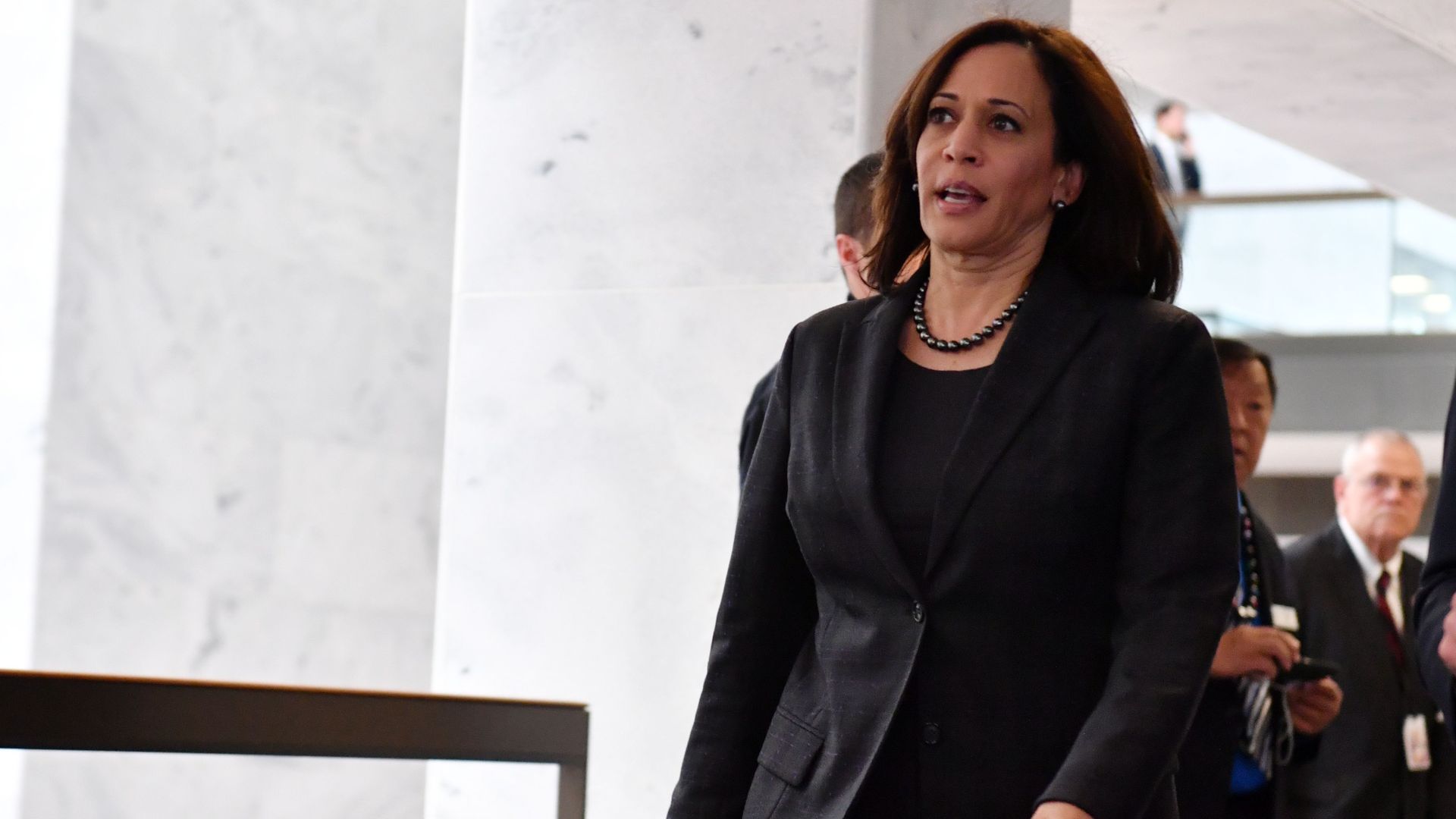 2020 Democratic candidate Sen. Kamala Harris asked Twitter CEO Jack Dorsey in a Tuesday letter to consider suspending President Trump's account for violating its user agreement with his tweets about the Ukraine whistleblower and Rep. Adam Schiff (D-Calif.).
The state of play, via Axios' managing editor Scott Rosenberg: Social media platforms that help people "share ideas and information" are struggling with becoming political battlegrounds, and Twitter has been hesitant in the past to ban or take down politicians' tweets that break its rules.
What she's saying: Harris accused Trump of violating Twitter's rule that users "may not threaten violence against an individual or a group of people" by falsely accusing the Ukraine whistleblower of "spying" and Schiff of treason.
The California senator called the tweets "blatant threats" and said that other users "have had their accounts suspended for less offensive behavior." Harris also tweeted at Dorsey on Tuesday, asking him "to do something about this."
The other side: The White House responded to Harris' request with a statement, "It is not surprising that Kamala Harris, someone who believes in bigger government and more regulation, would like to silence her political opponents. In fact, it's rather authoritarian of her. President Trump's use of technology to communicate directly with the American people and share his Administration's unprecedented accomplishments should be praised, not criticized."
Twitter has not yet commented on her letter or tweet.
Read Harris' letter:
Go deeper: Platforms fall deeper into the political-speech quagmire
Go deeper