Republicans break with Trump on China's 70th anniversary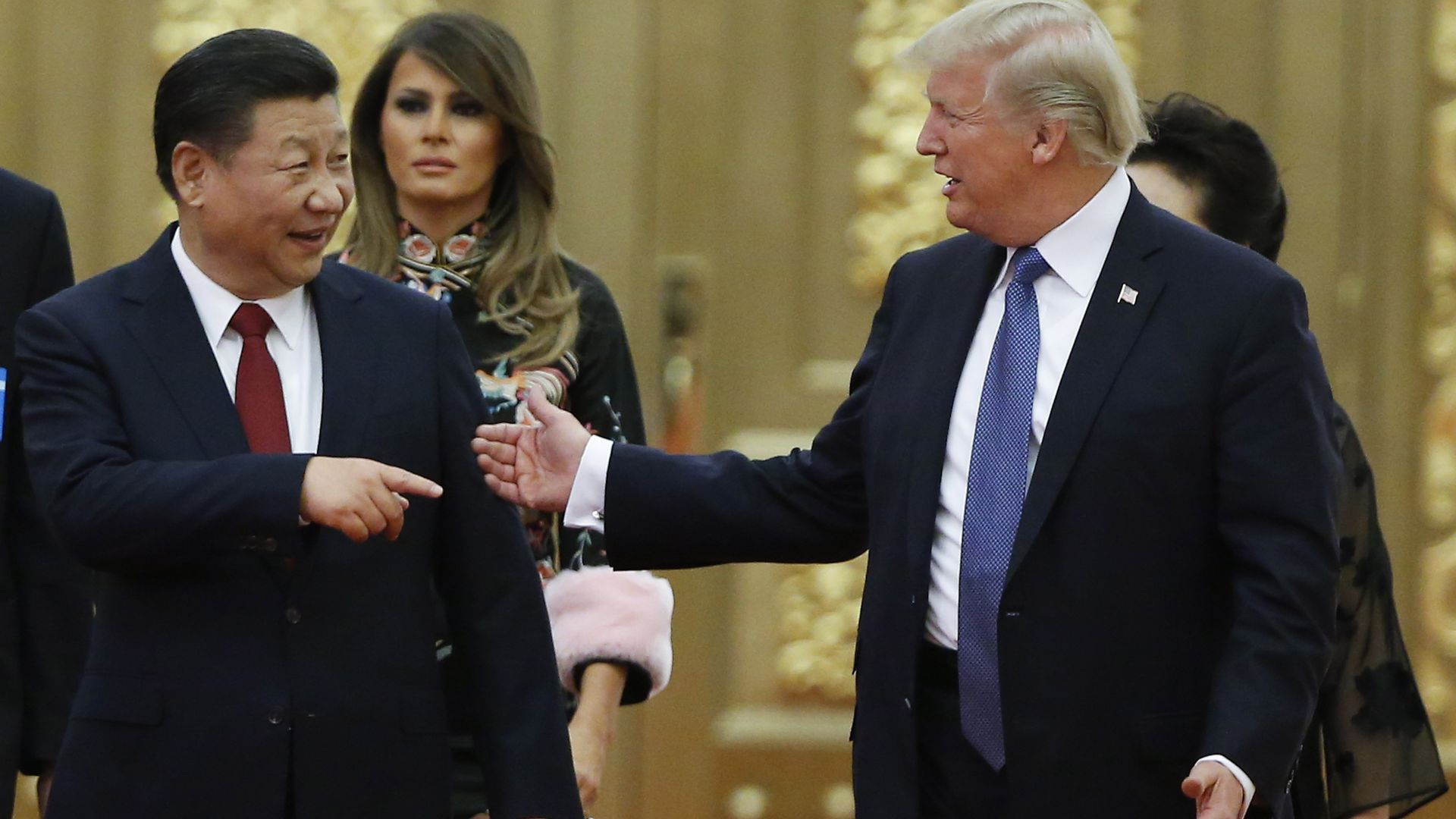 President Trump tweeted his congratulations to China and President Xi Jinping on the nation's 70-year anniversary, which marks the start of the country's communist regime, but some congressional Republicans struck a vastly different tone.
Why it matters: Like his relationship with Russian President Vladimir Putin, the split highlights how Trump's public attitude toward foreign adversaries — even as he hammers China on economic issues — can often be at odds with GOP orthodoxy.
The big picture: Trump's congratulatory message comes as the eyes of the world have landed on Hong Kong, which faced another massive pro-democracy march that erupted into violence.
Police shot a protestor with a live round, the first incident of its kind since protests started months ago.
What Republicans are saying:
Senate Majority Leader Mitch McConnell (Ky.): "From the modern gulags used to incarcerate Xinjiang's Uighurs, to the high-tech firewalls and censorship that control the flow of information, to the state's extensive technical surveillance, to all of the Communist Party's other tools of social and political control, Xi Jinping's China looks disturbingly like a modern version of Maoist China."
Sen. Ben Sasse (Neb.) called Chinese leaders "tyrants," adding, "The freedom-seekers in Hong Kong mourn this anniversary, and the American people stand with them against those who deny their God-given dignity."
Sen. Tom Cotton (Ark.) called pushback against protesters in Hong Kong a "ceaseless war against those who wish to live in freedom" and described 70 years under communist rule in China as "ghoulish."
GOP House Conference Chair Liz Cheney (Wyo.) and Rep. Mike Gallagher (Wis.) said in a joint statement that today "is not a day for celebration. Rather, it is an opportunity to remember the victims, past and present, of the Chinese Communist Party (CCP)."
Rep. Ralph Norman (S.C.) tweeted: "Today I will not be celebrating the 70 years of genocidal communist tyranny, but the spirit of liberty that lives on in the hearts of the protesters in #HongKong and around the world."
Rep. Chip Roy (Texas) quoted Trump's tweet and responded simply: "I will pass."
Go deeper: A case study in Trump's GOP mind control
Go deeper