Joe Walsh on the issues, in under 500 words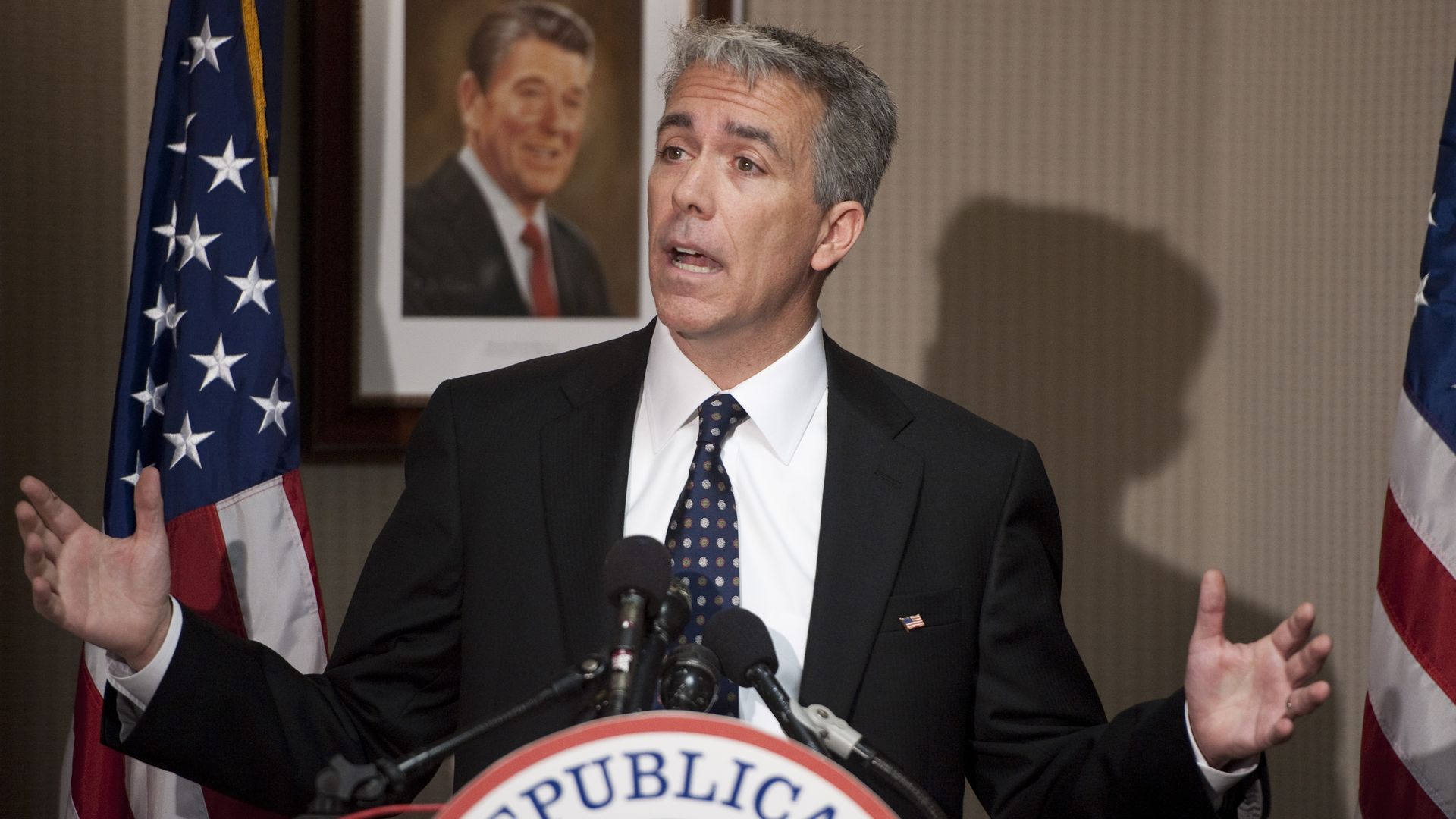 Editor's Note: Walsh dropped out of the race on Feb. 7, 2020. Below is our original article on his candidacy. He is the second Republican to drop his challenge.
Former Illinois Rep. Joe Walsh, who claimed he "helped create Trump" while announcing his candidacy in late August, is 1 of 3 long-shot Republicans running against the president for 2020. Walsh is pro-impeachment, but his previous support for Trump could complicate his popularity among "Never Trump" Republicans.
Key facts:
Current position: Conservative radio host
Age: 57
Born: North Barrington, Illinois
Undergraduate: University of Iowa
Date candidacy announced: Aug. 25, 2019
Previous roles: One-term Illinois congressman (2011-2013), community college teacher, financial researcher
Stances on key issues:
Health care: Walsh told PBS NewsHour in August that he would repeal the Affordable Care Act as president. He voted to repeal the bill in 2012, but decried the GOP in 2017 for "just repealing Obamacare," instead of having replacement.
Immigration: Walsh supports building Trump's border wall, but told PBS that "he would not separate families," in reference to the administration's "zero-tolerance" policy that resulted in family separations at the border.

In April, Walsh tweeted: "If you truly wanted to keep terrible diseases from overtaking our population, you'd secure the border and get a handle on illegal immigration."

Climate change: Walsh told PBS that he "does believe humans have played a role in climate change and that the Republican Party needs to acknowledge that a warming planet is a problem."

In 2017, Walsh expressed support of the Trump administration's proposed federal budget that aimed to cut funding for climate change research.

Abortion: He is a proponent of the anti-abortion movement. While in office, Walsh voted to ban federal health coverage that includes abortion and co-sponsored legislation to prohibit federal funding to groups like Planned Parenthood.

Walsh said in 2011 he was "pro-choice on abortion" in 1996 and 1998, describing himself as a "pro-choice Republican" when he ran against Democratic Rep. Sidney Yates in 1996.
Walsh said in 2014 that the LGBTQ community had become "nothing more than a group of constitutional terrorists."
In 2012, he voted in support of an amendment to prohibit the use of funds that would violate the Defense of Marriage Act (DOMA).
Key criticisms of Walsh:
"Birther" conspiracy: He promoted the unfounded "birther" conspiracy about President Obama and falsely claimed the former president is a Muslim.
Targeting Obama's race: Walsh said in 2018 the former president only "got elected because he's black, not because he accomplished anything significant."
Using racial slurs: He was temporarily kicked off his radio show in 2o14 for using racial slurs.
1 fun thing:
Go deeper: Everything you need to know about the other 2020 candidates
Go deeper