Cory Booker's campaign says it raised $6 million in Q3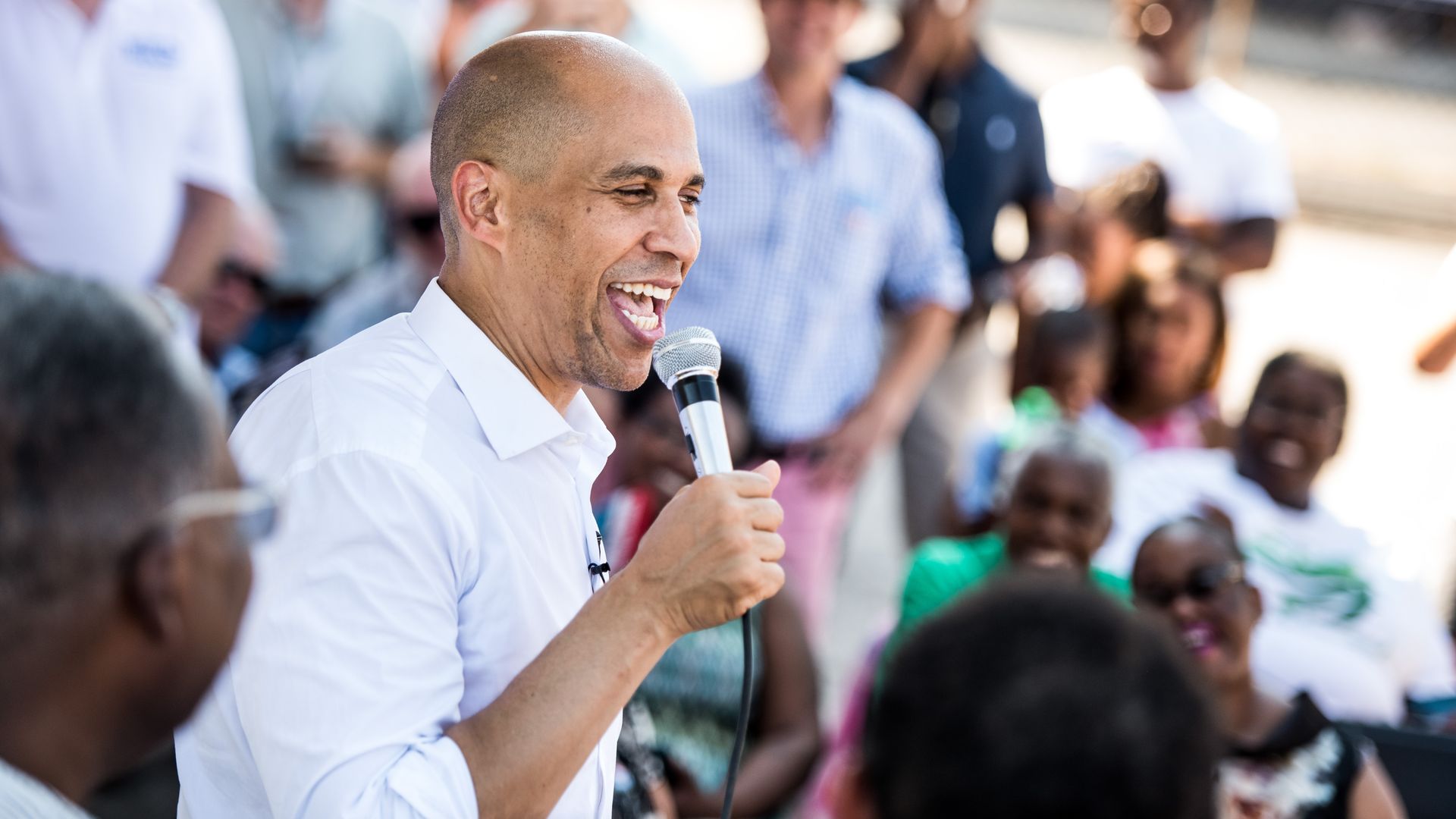 Sen. Cory Booker's 2020 presidential campaign said Tuesday that it raised more than $6 million in 2019's third quarter.
Why it matters: Last week, Booker's campaign disclosed it needed to raise at least $1.7 million within the final 10 days of Q3 — or he would be forced to drop out of the primary contest.
Q3 ended up being the campaign's best fundraising quarter so far, Booker's campaign manager Addisu Demissie tweeted.
By the numbers: In 10 days, the campaign said it raised $2,159,165.34 from more than 46,000 donations.
What's next: The Booker campaign wants to raise $3 million for the month of October to help expand resources and climb ahead in the polls.
Booker's deputy campaign manager Jenna Lowenstein tweeted plans on Tuesday to open new field offices and welcome 40 new staff members in the weeks to come.
Go deeper