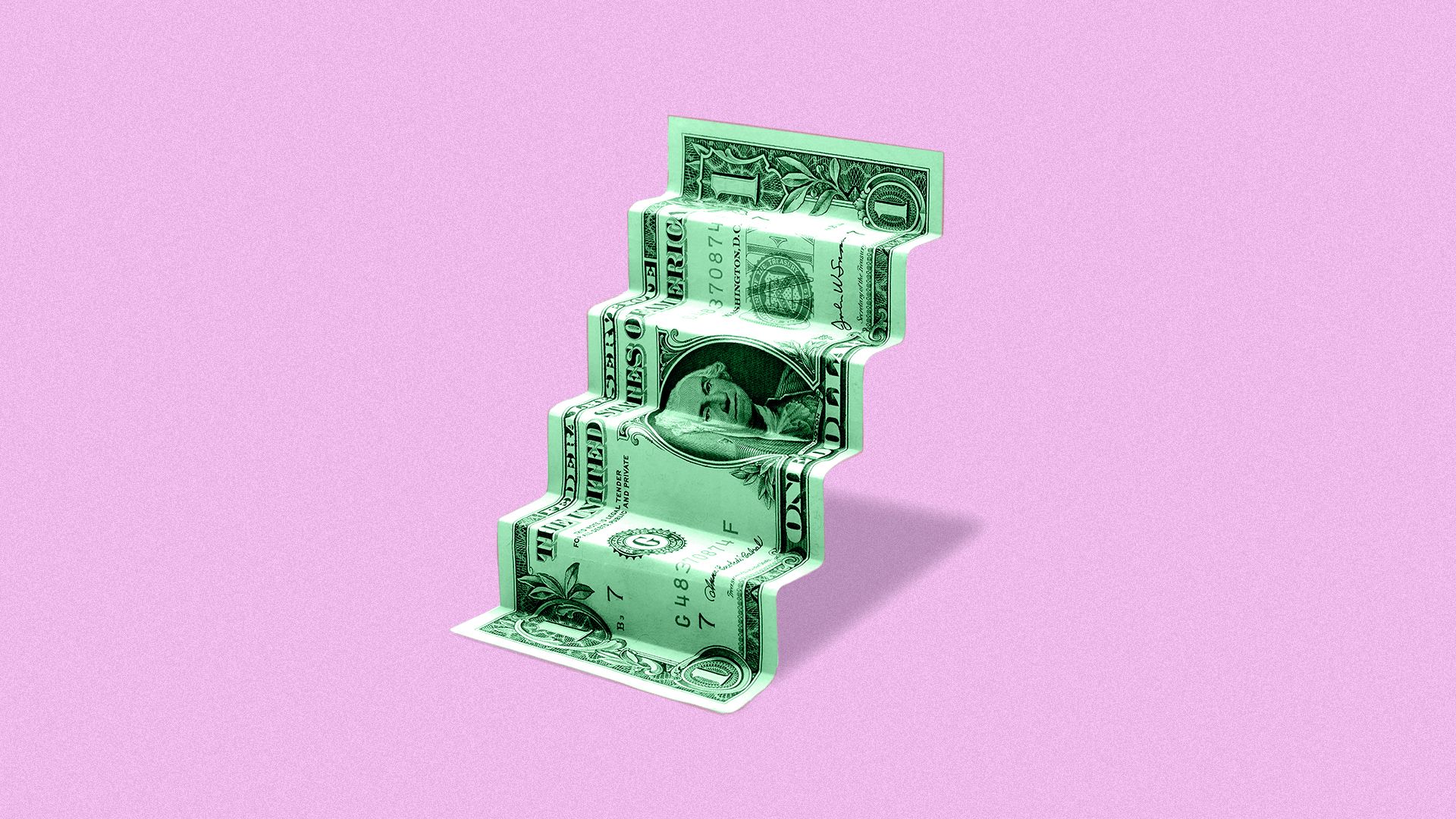 A huge shift in American business was overshadowed amid impeachment last week: Investors are rethinking hot startups with frothy valuations and putting discipline (and reality) above the myth of the almighty and all-knowing founder.
The big picture: The market is now bringing private valuations around to reality, as skittish Wall Street investors have been punishing billion-dollar-plus initial public offerings with questionable balance sheets or paths to profitability.
Suddenly, balance sheets and profits seem to matter to investors again, Axios Markets editor Dion Rabouin writes.
Peloton is down 13% from its IPO price in just two days of trading, and teeth-straightener SmileDirectClub is 44% below its offer price in two weeks.
Takeaways from Dan Primack, host of the Axios Pro Rata podcast and newsletter:
Venture capital went overboard on "founder friendly," but expect structures like dual-class shares to persist.
And the real test comes when there's a hot deal with a hot founder. VCs will do anything to get in. Even if it's against their professed conservatism.
And be cautious about extrapolation: WeWork had big problems. Peloton and SmileDirectClub are still worth lots more than in private markets. Datadog, a monitoring and analytics platform for developers, went public two weeks ago at huge price.
The bottom line from Felix Salmon, author of the weekly Axios Edge:
Unicorns (and minotaurs!) are mythical beasts. When exposed to the harsh light of reality, they often look less impressive.
Uber, Lyft, and Slack have all traded miserably as public companies, while WeWork has canceled its IPO altogether. Others like Airbnb, Palantir, and Stripe are likely to want to avoid the public markets for as long as possible.
The IPO market is now readjusting those frothy private valuations.
Go deeper:
Go deeper