Jeff Flake tells GOP not to back Trump in 2020: "You cannot go elsewhere for a soul"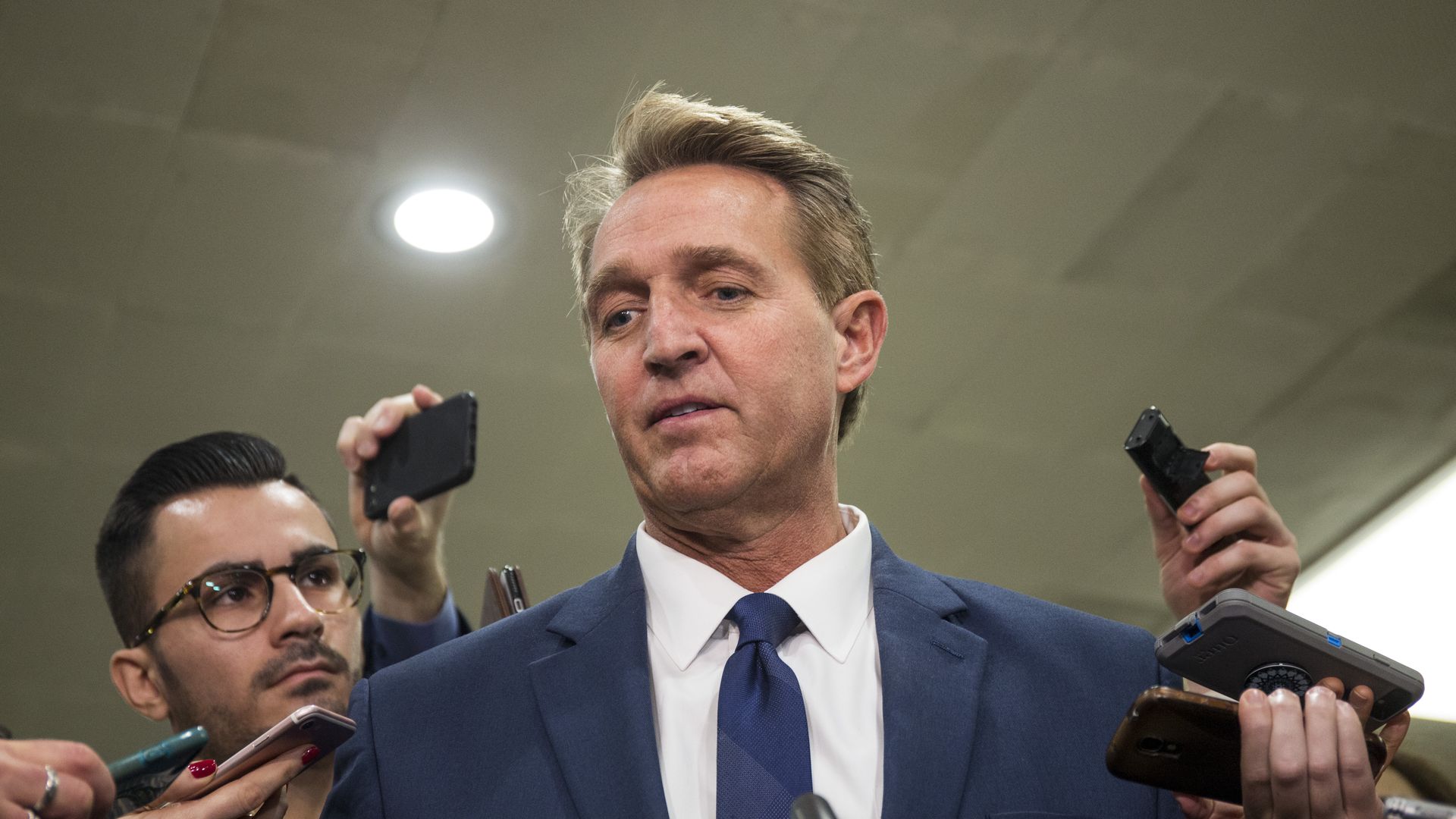 Former Arizona Sen. Jeff Flake penned a Washington Post op-ed Monday, telling fellow Republicans that "it is time to risk your careers in favor of your principles" and calling upon them not to support President Trump in the 2020 presidential election.
"Our country will have more presidents. But principles, well, we get just one crack at those. For those who want to put America first, it is critically important at this moment in the life of our country that we all, here and now, do just that. Trust me when I say that you can go elsewhere for a job. But you cannot go elsewhere for a soul."
The big picture: Flake was a vocal critic of the Trump administration during his time in the Senate and ultimately decided to retire in 2018 rather than seek re-election to a second term "at the cost of supporting this man."
Flake said that not supporting Trump should be an "easy decision" for Republicans, but added that he believes impeachment is a tougher question.
He said Trump's actions "warrant impeachment," but noted that "an impeachment proceeding at such a toxic moment might actually benefit a president who thrives on chaos."
"So although impeachment now seems inevitable, I fear it all the same. I understand others who might have similar reservations. The decision to impeach or not is a difficult one indeed."
Go deeper: Trump accuses Adam Schiff of treason, suggests arrest
Go deeper