Cory Booker clears self-imposed fundraising goal to continue 2020 election campaign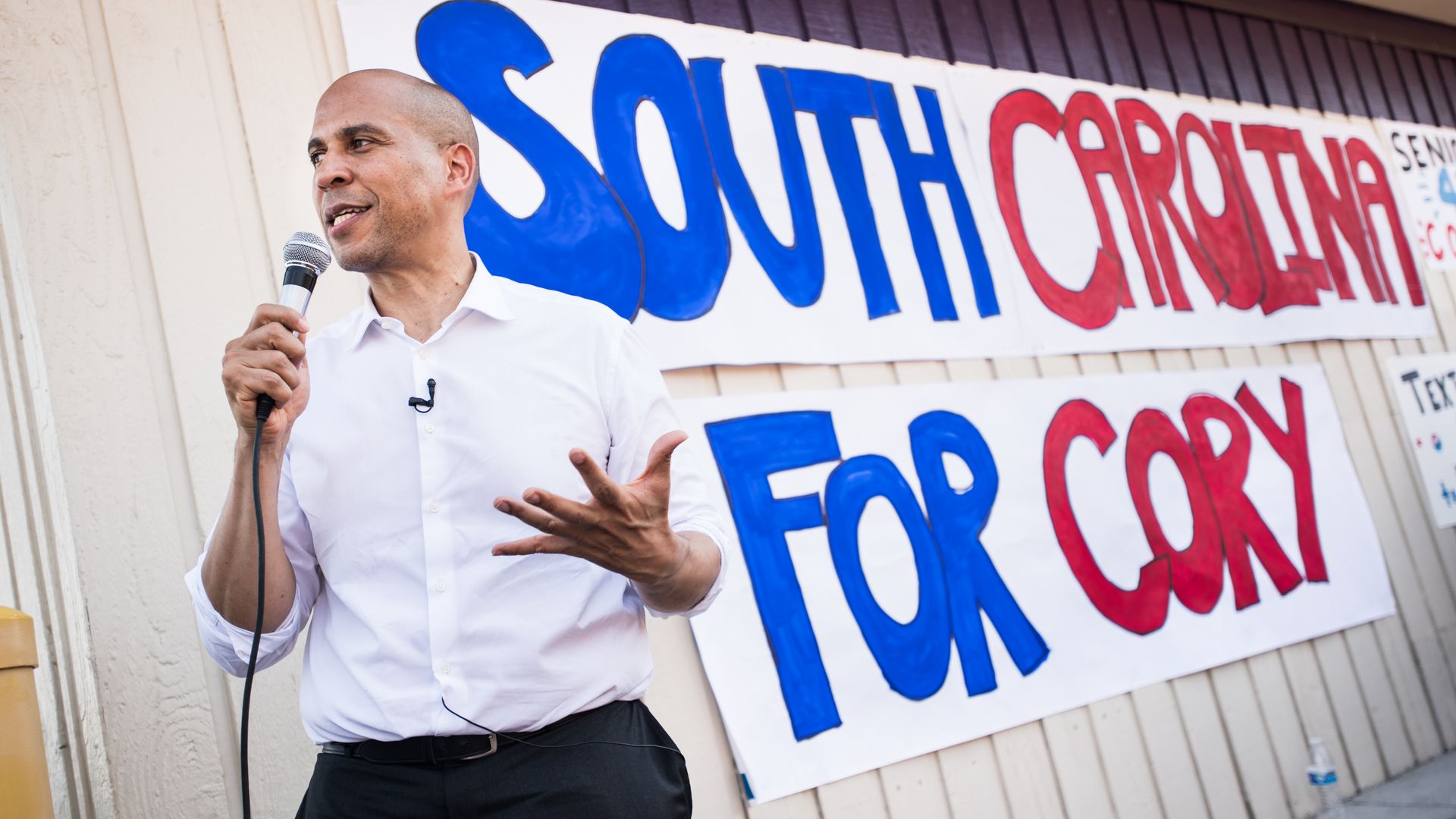 Sen. Cory Booker said Monday his campaign has crossed its self-imposed existential $1.7 million fundraising goal, keeping him in the race for the Democratic presidential nomination.
Why it matters: Booker said on Twitter meeting the goal can keep him competitive in the race and provide a "viable path forward." His campaign manager had warned the campaign would have no legitimate avenue if it did not meet the threshold.
Background: Booker's campaign manager said on Sept. 21 the candidate needed to raise $1.7 million in the final 10 days of the fundraising period to "determine whether Cory Booker can stay in this race."
What's next: Booker has yet to qualify for the Democratic National Committee's November debate.
The candidate has reached the threshold of 165,000 unique donors to qualify.
But he has not qualified in terms of polling. Candidates need 3% support in at least four national or early state polls, or 5% support in two single-state polls, to take the stage.
Go deeper