California enacts law allowing college athletes to accept endorsement money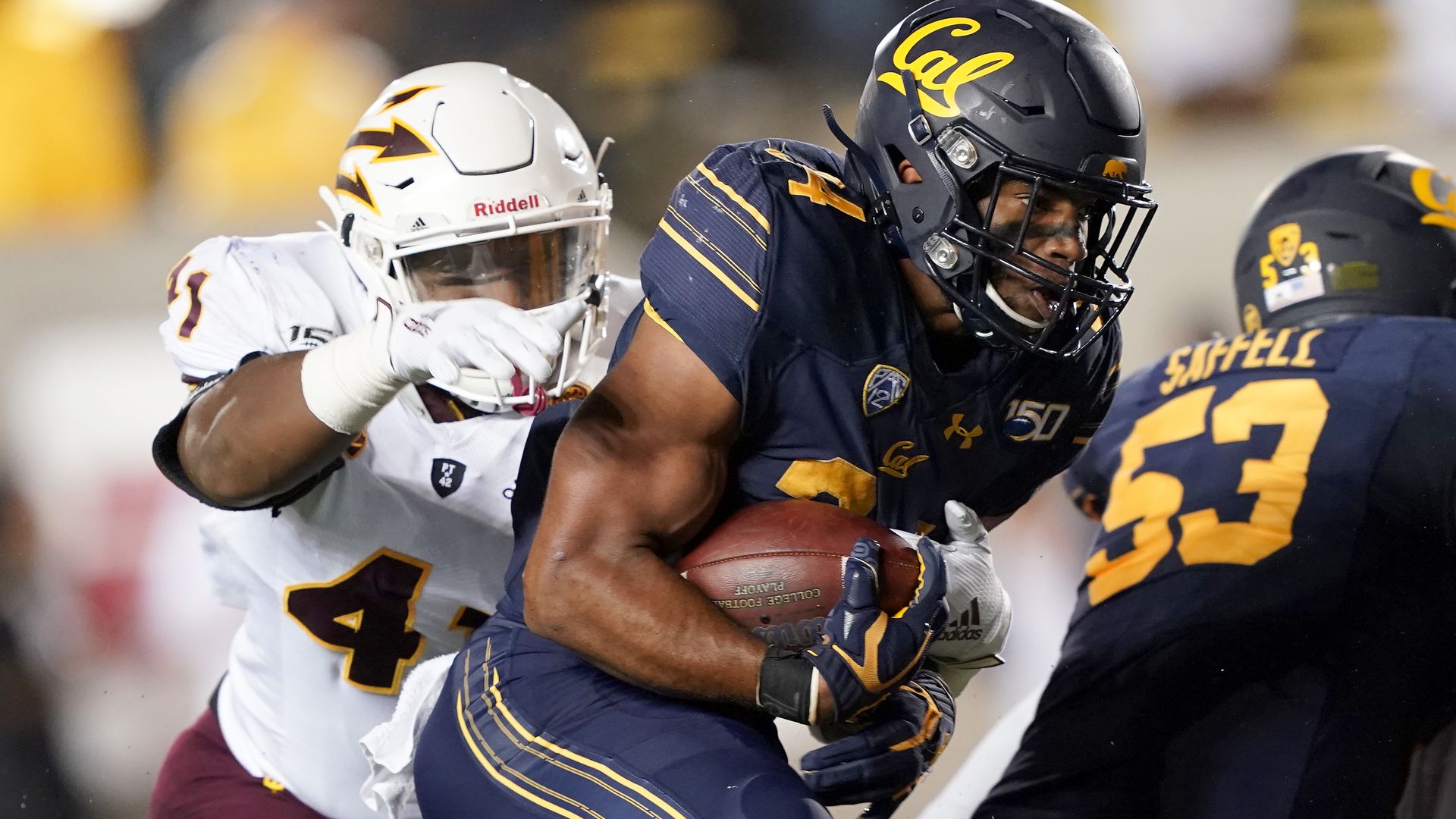 California Gov. Gavin Newsom signed a bill into law Monday that allows the state's college athletes to accept endorsement deals based on their player brand starting in 2023.
Why it matters: The law, which the NCAA has fervently argued against, rocks the decades-long precedent set by the organization to prevent collegiate athletes from being paid. If the law survives any challenges in court, it will change the business of college sports as we know it.
The New York Times reports that student athletes in California could have to leave the NCAA or openly defy its rules, leading to fines.
What they're saying: The NCAA urged to the governor not to sign it weeks ago, arguing the "Fair Pay" bill was "unconstitutional."
The NCAA said in a statement Monday that it "will consider next steps in California while our members move forward with ongoing efforts to make adjustments to NCAA name, image and likeness rules that are both realistic in modern society and tied to higher education."
NBA player LeBron James tweeted: "I''m so incredibly proud to share this moment with all of you. @gavinnewsom came to The Shop to do something that will change the lives for countless athletes who deserve it! @uninterrupted hosted the formal signing for SB 206 allowing college athletes to responsibly get paid."
California Sen. Kamala Harris tweeted: "Thank you @GavinNewsom for his leadership on this issue and @Ed_OBannon for his long-fought advocacy. Again, California is leading the way. College athletes should own the rights to their name, image, and likeness."
Go deeper