Pope Francis denounces countries that sell weapons but deny refugees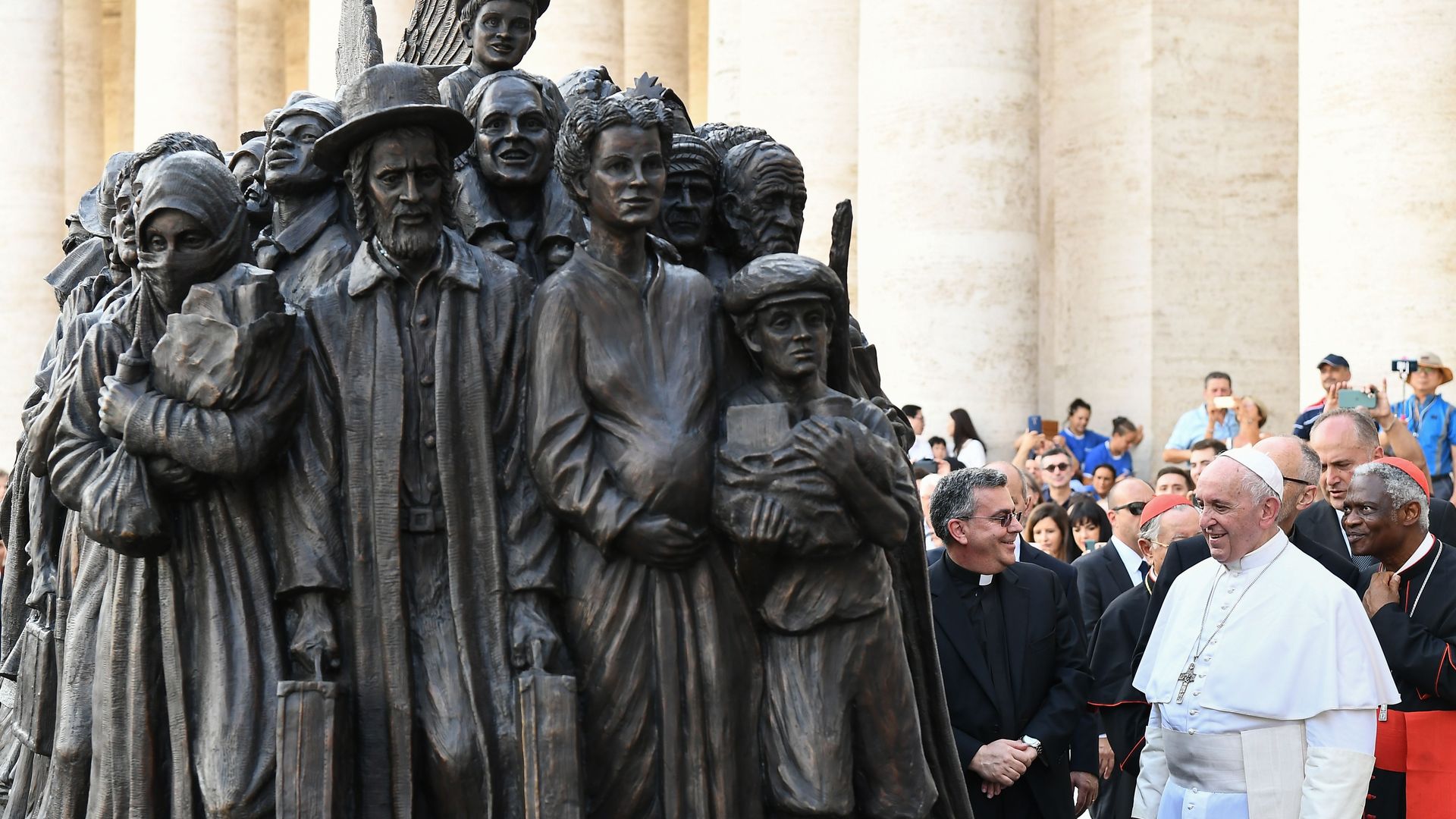 Pope Francis in a sermon at St. Peter's Square on Sunday criticized countries that produce and sell weapons for wars beyond their borders and then refuse to admit refugees fleeing those same conflicts, according to Reuters.
Why it matters: The Argentine pope, whose parents were Italian immigrants, has used his pontificate to defend migrants and scorn strict immigration policies enacted by President Trump and populist anti-immigrant politicians in Europe, per Reuters.
What they're saying: "Wars only affect some regions of the world, yet weapons of war are produced and sold in other regions which are then unwilling to take in the refugees generated by these conflicts," Francis said.
The solution, he said, was "being a neighbor to all those who are mistreated and abandoned on the streets of our world, soothing their wounds and bringing them to the nearest shelter, where their needs can be met."
Of note: Pope Francis also inaugurated a statue in St. Peter's Square depicting migrants and refugees from different faiths and different periods of history to mark the Roman Catholic Church's World Day of Migrants and Refugees.
Go deeper: Big Oil backs carbon pricing, climate disclosures in meeting with Pope Francis
Go deeper