Pelosi on Trump impeachment: "You've come into my wheelhouse now"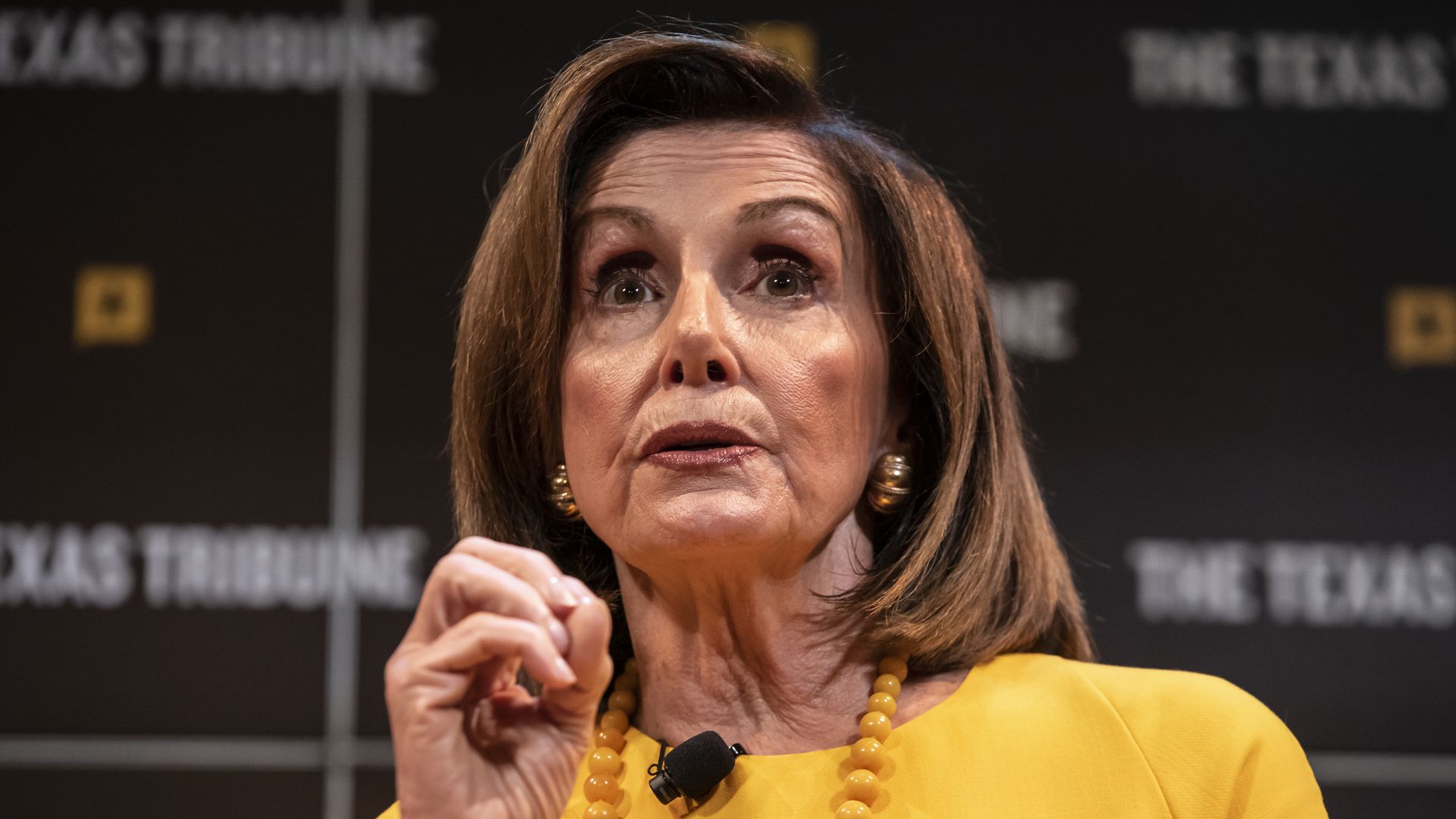 Speaker Nancy Pelosi (D-Calif.) said Monday at the Texas Tribune Festival in Austin: "I'm saying to the president and I'm saying to you, 'You've come into my wheelhouse now. I have 25 years of experience in intelligence.'"
Why it matters: That quote captures the speaker's mood and posture after a week in which her quiet patience on impeachment looked vindicated.
"Pelosi has tried to frame [impeachment] through a historical, apolitical lens," the LA Times' Jennifer Haberkorn writes.
"She is sprinkling her speech with quotes from Ben Franklin and Abraham Lincoln. And she has repeatedly cited her frequent prayers for the president, his family and their safety."
Go deeper: Pelosi calls alleged concealing of Trump-Ukraine transcript a "cover-up"
Go deeper