Millions of immigrant files physically stored in underground Missouri cave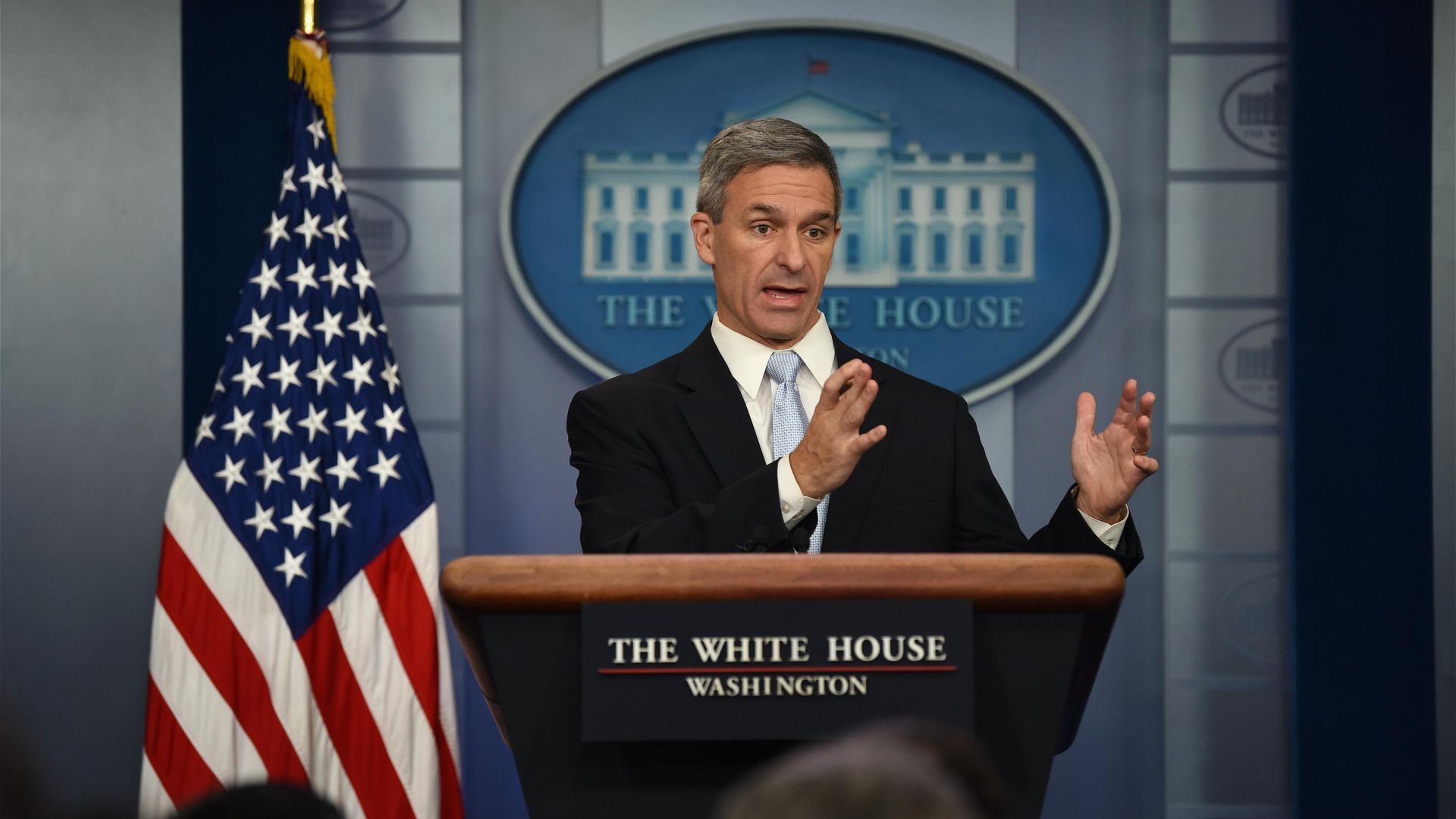 Officials are trying to carry out President Trump's months-old directive demanding that sponsors of immigrants pay the government for the costs when those immigrants used certain public benefits. But to tabulate that, they have to go through a cave in Missouri.
The bottom line: The majority of those immigration files — including sponsors' information — are located on physical sheets of paper often stored in a large, underground facility in Kansas City's limestone caves, multiple current and former government officials tell Axios.
"The cave stores more than 20 million immigration files, and we add 1.5 million new files every year," a U.S. Citizenship and Immigration Services (USCIS) Facebook post from 2014 says.
The state of play: An interagency working group has had monthly calls with the White House to work out a system, an administration official tells Axios. But it's proved a complicated — if not impossible — task.
"An alien's file could be hundreds of pages long," the official said. "It's almost comical."
USCIS' former chief counsel, Ur Jaddou, said the agency has databases with some immigrant data points, and it has digitized a handful of forms — but there is no simple way to find an immigrant's sponsor.
Family-based visas — one of the most common visas requiring sponsors — are handled entirely on paper, another former USCIS official said.
The response: A spokesperson said USCIS is continuing to work on digitizing records.
Agencies have until Nov. 19 to come up with a solution.
Go deeper