Afghanistan elections: Turnout strikingly low despite few Taliban attacks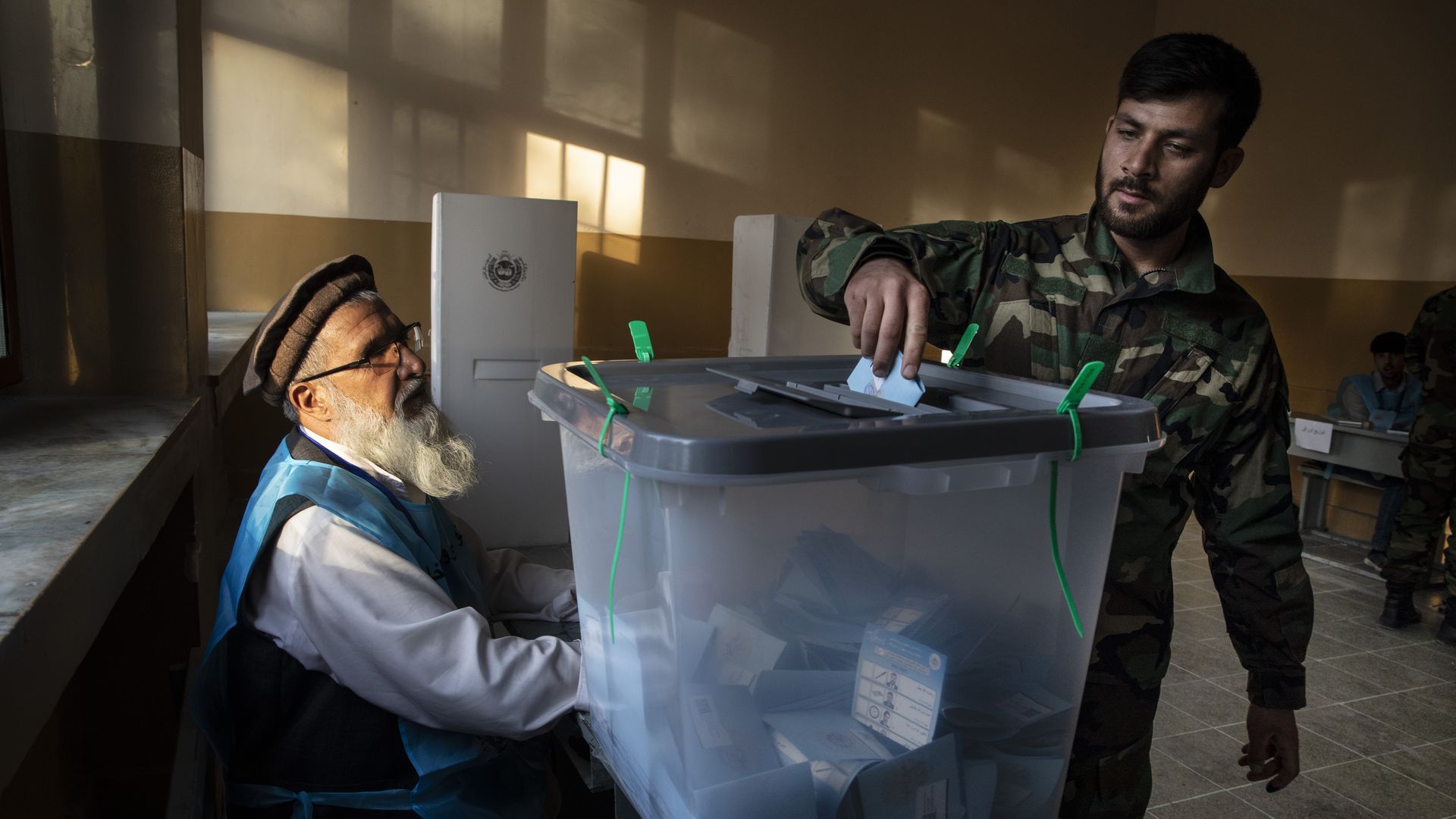 Afghanistan's presidential election didn't see as much violence from the Taliban as some anticipated, but voter turnout was still shockingly low with fewer than 2.5 million showing up at the polls, reports the Washington Post.
Why it matters: The low turnout suggests that whoever wins the elections will "enter office with a weak mandate to lead the struggling democracy and possibly launch peace talks with the Taliban," per the Post. Polls show that current Afghan President Ashraf Ghani and his government's chief executive, Abdullah Abdullah, are the main contenders, but official results aren't expected until Oct. 17, according to the Post.
The Taliban have been seeking to scare Afghans from voting in the election since talks with the U.S. fell apart earlier this month.
The group claims that they've carried out 300 attacks leading up to the elections, which they have denounced as a sham, per the Post.
There were only a handful of attacks on election day, with the deadliest one injuring 16 and killing 2 in the Nangahar province.
The bottom line: Monitoring groups "attributed the low numbers to fear of Taliban attack, concerns about fraud and skepticism that holding the election would help bring peace after 18 years of conflict," writes the Post.
Go deeper: Taliban attacks kill at least 48 in Afghanistan after U.S. peace talks fail
Go deeper