What impeachment means for a deal on drug prices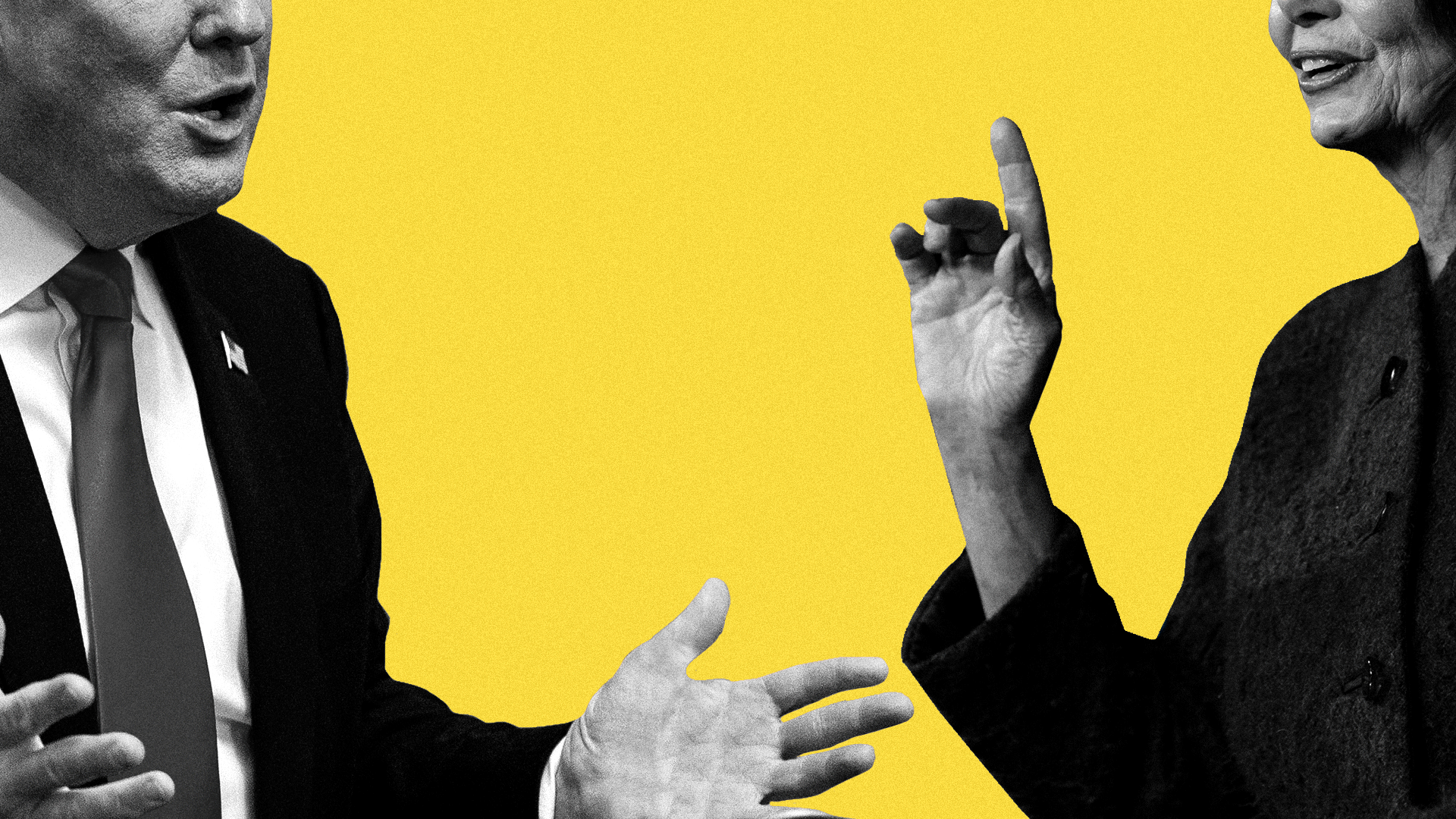 Washington hasn't yet given up on the prospect of passing a drug pricing bill into law, even as House Democrats move ahead with impeaching President Trump.
Between the lines: Speaker Nancy Pelosi and Trump already have plenty of bad blood, and the impeachment process is another layer of chaos. But people following the debate say both parties have plenty to gain politically from acting on an issue so important to voters.
Where it stands: It was already unclear whether Pelosi, Trump and Senate Republicans would be able to strike a grand bargain in an election year — especially if that bargain would allow Medicare to negotiate drug prices.
"Democrats threw guns, drugs and everything else on their legislative agenda under the impeachment bus. Hard to see how Congress passes anything other than a government funding resolution," one Senate Republican strategist said.
Yes, but: Aides, lobbyists and policy experts on both sides of the aisle said Congress and Trump could now feel pressure to show that they're still working on policy.
"Obviously there's the question of [Trump's] willingness to work with [House Democrats] but I'm not so sure he won't still be open to policy wins," said Brendan Buck, who was an advisor to former House Speaker Paul Ryan.
"If it seems to the public they are ignoring this and other issues because of some political distraction or calculation, it will redound to their detriment," said Democratic consultant Chris Jennings.
What they're saying:
"We will still be working energetically to move ahead. Up to the Hill as to whether it can progress, or gridlocks on impeachment," a senior administration official said.
"It certainly doesn't diminish our enthusiasm to do something on prescription drug prices, and there's no reason it should diminish theirs," a senior Democratic aide said.
"When Clinton was being impeached the Republican Congress separately passed legislation that he wanted passed," a senior Senate GOP aide told me. "It was called 'compartmentalization': impeachment over here, doing your job over there."
Go deeper